GOP Senators Introduce National 'Right-to-Work' Bill to Restrict Unions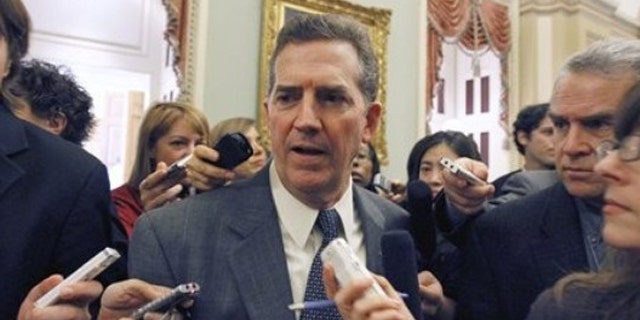 NEWYou can now listen to Fox News articles!
A group of conservative U.S. senators has introduced a bill to restrict unions from forcing workers to join and pay dues as a condition of employment.
The move on Capitol Hill comes as several states consider what's known as "right-to-work" legislation -- proposals that have met stiff resistance. Indiana Republicans recently shelved their right-to-work bill after it sparked protests at the capital and after Democrats fled the state to block it, mimicking the tactic used by Wisconsin lawmakers holding up Gov. Scott Walker's anti-union proposal.
But GOP senators in Washington said national legislation is needed to stop the "strong-arm political tactics" they claim labor bosses are using to compel new employees into joining their ranks. They introduced the National Right to Work Act Tuesday.
"No American should be forced to join a union and pay dues to get a job in this country," Sen. Jim DeMint, R-S.C., said in a statement. "Many Americans are already struggling just to put food on the table, and they shouldn't have to fear losing their jobs or face discrimination if they don't want to join a union. Forced-unionism shields unions from member accountability and has a detrimental effect on the economy."
Opponents of right-to-work legislation say the proposals would lower pay and hurt workers.
The American Federation of Government Employees, which represents federal workers, said in a statement Wednesday it would oppose the bill "in solidarity" with other unions, while noting it would not affect federal employees.
For years, the country has been split about 50-50 between states that allow employees to decide whether to join a union and states that allow unions to require membership. Most southern and central Midwestern states are right-to-work states, while the West Coast, New England and the northern Midwest comprise what critics call "forced-unionism" states.
Currently 22 states have right-to-work laws, according to the National Right to Work Legal Defense Foundation. Research by the National Conference of State Legislatures shows that several states in New England and in the northern Midwest are now considering right-to-work proposals.
Right-to-work advocates say states with those laws on the books are more conducive to economic growth.
DeMint was joined by seven other co-sponsors, including Sens. Tom Coburn, R-Okla.; Orrin Hatch, R-Utah; Mike Lee, R-Utah; Rand Paul, R-Ky.; James Risch, R-Idaho; Pat Toomey, R-Pa.; and David Vitter, R-La.