GOP Leader Demands DHS Probe Of Soaring Asylum Claims From Mexico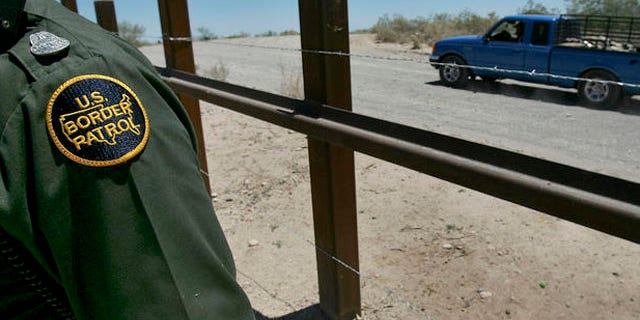 The chairman of the politically powerful House Judiciary Committee is asking the Department of Homeland Security to investigate the surge in political asylum requests by Mexican citizens.
Rep. Robert Goodlatte, a Republican from Virginia, sent a letter to Homeland Security Secretary Janet Napolitano expressing concern over the rise in asylum requests from 5,222 in 2009 to 23,408 so far this year.
Goodlatte noted that 92 percent of those requesting asylum are allowed to proceed with their case, despite the fact that 91 percent of their claims end up being denied.
Since the U.S. immigration system allows those going through an asylum claim to stay in this country until their case is resolved --though generally they remain detained while their await their day in court -- Goodlatte said: "I am concerned that credible fear claims are being exploited by illegal immigrants in order to enter and remain in the United States."
The congressman further noted that those claiming asylum often fail to appear in court, and become another part of the estimated 11 million undocumented immigrants living here. He said the House of Representatives would address the Mexican asylum surge as its members discuss ways to overhaul the immigration system.
Critics of current immigration reform efforts in Washington have claimed would-be immigrants are using the credible fear reason to pursue asylum as a loophole to gain legal entry into the U.S., citing fear of drug cartel violence in Mexico. Immigration experts said the concerns are overstated.
The issue gained new attention last month after a group of nine young immigration rights activists presented themselves at the Arizona border in Mexico seeking asylum. After spending a couple of weeks in detention, they were released into the U.S. pending hearings in immigration court, which ultimately has final say on the asylum requests.
The Department of Homeland Security is quick to point out that such requests from Mexican citizens are rarely granted, noting that on average, 91 percent are denied.
While it's unclear what will happen with the nine activists' cases, some say their release into the U.S., even if only temporarily, sets a dangerous precedent and could overwhelm ports of entry across the border. These turn of events are occurring while the White House is pressuring a reluctant GOP-led House to pass a major immigration reform bill.
"Frankly, I don't think the House should pass any bill until the administration shows its willingness to confront and fix this problem," said Sen. Jeff Sessions, R-Ala., a vocal opponent of the current legislation pending in Congress.
In order to win asylum in the United States, immigrants must to prove they're being persecuted because of race, religion, political view, nationality or membership in a particular social group. They also must prove that their government is either part of the persecution or unable or unwilling to protect them.
Immigration lawyers also point out that the bar is extremely high for being granted asylum in the U.S.
"Most people who get these credible fear interviews, even if they pass, it doesn't mean they're going to be released," said David Leopold, an Ohio immigration attorney and former president of the American Immigration Lawyers Association. "You could be sitting in detention for months and months until you get your asylum hearing, and then you're denied and sent back."
Traditionally, Mexican citizens make up a tiny percentage of foreigners seeking and obtaining asylum in the U.S., while Chinese citizens have regularly filed the most requests dating back to at least 2008. Cuban nationals are known for receiving special, swift treatment in getting asylum.
Requests from Central Americans also have spiked in recent years, a move government officials attribute to reports of increased drug trafficking, violence and overall rising crime in the region.
The Associated Press contributed to this report.
Follow us on twitter.com/foxnewslatino
Like us at facebook.com/foxnewslatino