GOP Lawmakers Push for Cancellation of U.S. Funds to Qaddafi Foundations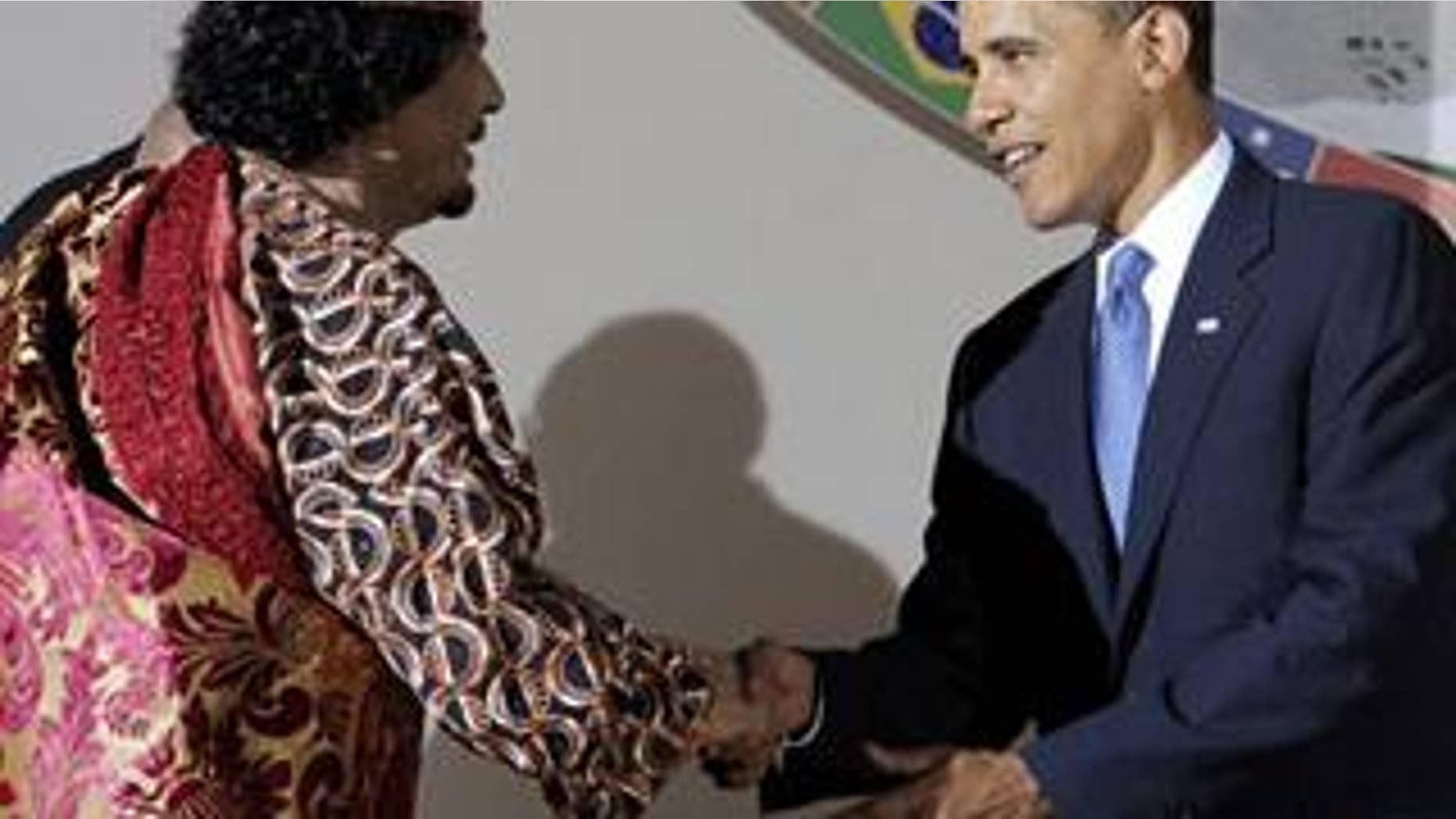 GOP lawmakers are calling on the Obama administration to cancel $400,000 in economic aid to foundations run by Libyan leader Muammar al-Qaddafi following his rambling diatribe at the United Nations this week and the hero's welcome he gave to the Lockerbie bomber last month.
The State Department notified lawmakers earlier this month of its intent to disburse $2.5 million in economic aid to Libya, including $400,000 for Qaddafi's foundations. Of the $400,000  half will go to a foundation run by the leader's son, Saif, and the other half to one run by his daughter, Aisha.
Florida Rep. Ileana Ros-Lehtien, the top Republican on the House Foreign Affairs Committee sent a letter to Secretary of State Hillary Clinton requesting the cancellation of the entire $2.5 million of economic aid.
Ros-Lehtien argued that Congress' goal of providing money to promote democracy and human rights in Libya has been undermined by the administration's decision to funnel the resources through the Qaddafi family.
"How could this assistance effectively promote democracy when entrusted to the dictator's family?" she wrote in the letter.
The White House deferred questions to the National Security Council, which could not be reached on Saturday. Neither could the State Department.
The Florida Republican added that "this windfall" will only work to "further entrench a dictatorial regime whose extremist dogma was most recently demonstrated" with Qaddafi's "bizarre diatribe against freedom-loving nations at the UN."
On Wednesday, Qaddafi launched into a rambling assault against the UN Security Council, calling it a "terror council." He also suggested Israel was behind the assassination of President John F. Kennedy.
Many were also outraged last month when Qaddafi warmly embraced Abdel Baset al-Megrahi, the man responsible for the 1988 Lockerbie bombing who was freed by Scotland to return to his native country of Libya where he could die from prostate cancer.
Rep. Mark Kirk, R-Ill., who is campaigning for Obama's former Senate seat, urged the president in a letter to withdraw the $400,000 in funds to Qaddafi's foundations.
"Just weeks after the Qaddafi family celebrated the return of a terrorist responsible for the murders of 189 Americans, the U.S. taxpayer should not be asked to reward them with $400,000," he wrote.