GOP aims to grow majority in final Senate race, amid shades of Clinton-Trump fight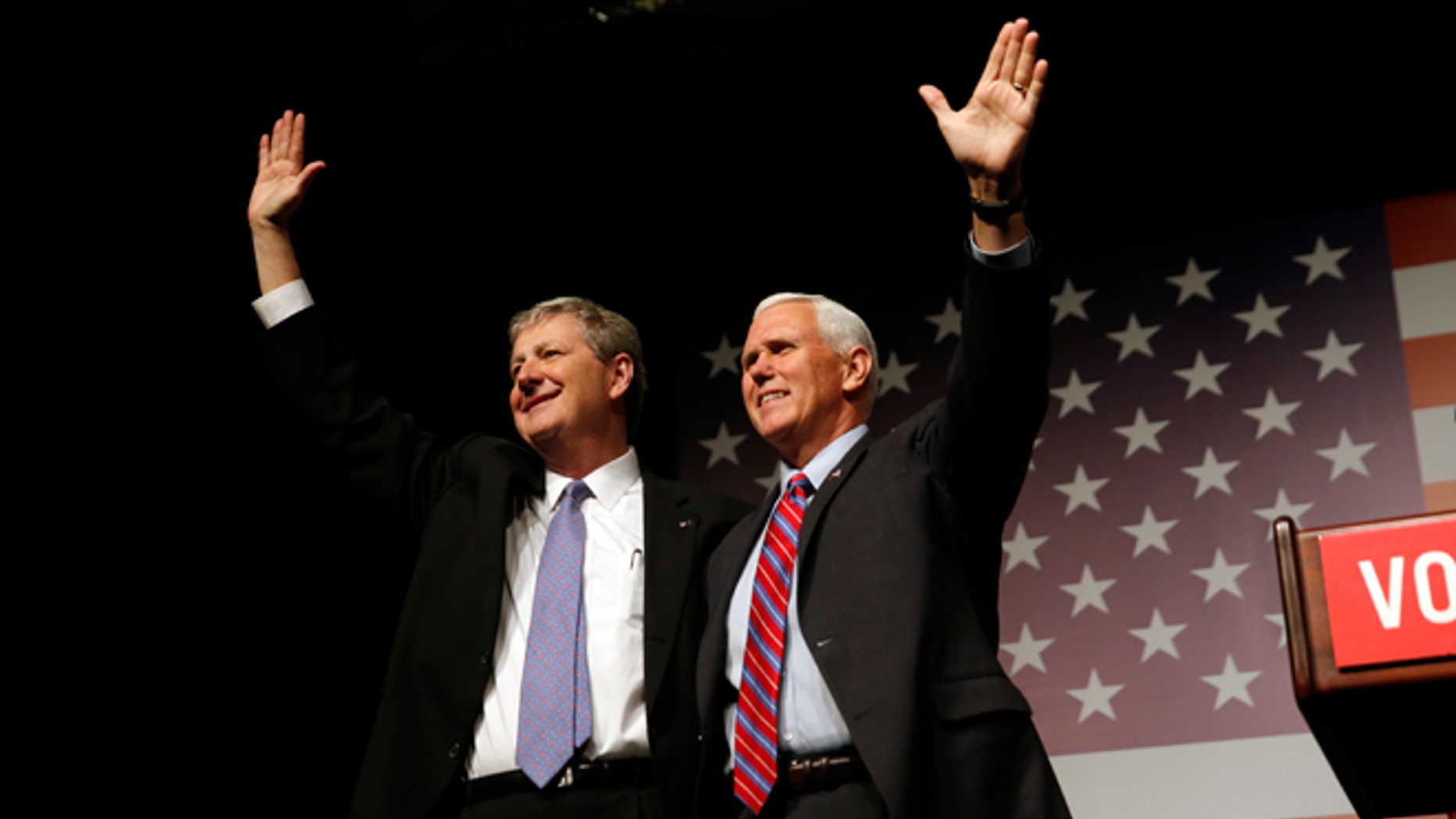 Republicans are looking to put a bow on this year's election victories with a final Senate win this weekend in Louisiana.
The party took control of Washington last month, with Republican Donald Trump staging an upset White House victory and Democrats failing to retake the House or Senate. But the GOP hopes to widen its slim majority in the upper chamber in Louisiana on Saturday, when two finalists compete in a runoff for the open seat of retiring GOP Sen. David Vitter.
A Republican win would give the party a 52-48 seat majority in the Senate next year.
The contest between GOP candidate John Kennedy, the state treasurer, and Democratic opponent Foster Campbell, a state Public Service commissioner, also has emerged as a final proxy battle between the Trump campaign and supporters of failed Democratic presidential nominee Hillary Clinton.
State Republicans announced Wednesday that Trump, now the president-elect, will visit Baton Rouge on Friday to lead a get-out-the-vote rally for Kennedy.
Kennedy leads Campbell by 14 percentage points in the runoff race, according to the most recent polling by Southern Media Opinion and Research.
They enter the runoff as the top two vote-getters in the Nov. 8 general election in which nobody in the 12-person field could surpass the 50 percent threshold to win.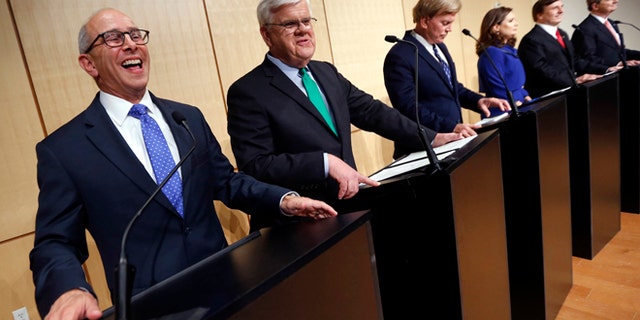 The GOP in 2016 had incumbent senators in 24 races, which gave Democrats their best opportunity in years to retake control of the chamber. But the populist wave that swept Trump into the White House also helped fellow Republicans keep their House and Senate majorities.
A GOP win this weekend would be cause for a final, 2016 celebration for the party.
This past weekend, Vice President-elect Mike Pence was in Louisiana trying to whip up votes for Kennedy.
"I just hung up the phone from President-elect Trump," Pence told the crowd. "He said to … say how grateful he was for the support from Louisiana. He said that he has one more thing to ask, to send John Kennedy to the United States Senate."
Despite having a Democratic governor, Louisiana is deep red and has voted for the GOP presidential nominee in eight of the past 10 contests, including this year when Trump decisively beat Clinton, 58-38 percent.
As Pence suggested Saturday, his visit with Trump this summer to flood-ravaged Louisiana -- a trip Clinton didn't make -- only strengthened the bond between Republicans and Louisiana voters.
"The most inspiring day for me on the campaign was back in August," he said. "Louisiana, you inspired the nation. And I promise that our president-elect and I will be with you."
Southern Media pollster Bernie Pinsonat on Tuesday told FoxNews.com: "Trump is very popular here. The issue is very simple: Trump stomped Clinton."
Clinton supporters and other Democrats have tried to help Campbell, giving enough money, much of it in small-dollar donations, to essentially keep him evenly matched with Kennedy. Each has roughly $1.4 million in cash going into Saturday's runoff, according to OpenSecrets.org.
Still, Campbell faces an uphill battle in trying to erase Kennedy's 52-38 point lead with the runoff just days away.
Beyond the Trump effect, Louisiana's $300 million budget deficit is a big factor in the contest.
Pinsonat said Kennedy climbed to the top of the race because he was a state treasurer with the popular message that Democratic Gov. John Bel Edwards' administration was spending too much.
"He had a microphone to go across the state," Pinsonat said. "He was the people's choice on the budget."
The Southern Media poll showed voters agreed with Kennedy 54-40 percent on overspending, not Edwards' argument that state government needs more revenue.
If Campbell has one advantage compared with last month's candidates, it is that he is the only Democratic Senate contender this year who can tell voters exactly how he would deal with a new president -- since Trump has already won.
"If he wants to build roads and bridges, I'm all about that," Campbell recently said on the "Keepin' It 1600" podcast. "But if he wants to privatize Social Security and he wants to give a voucher for Medicare, I cannot support that. I'll fight that tooth and toenail."