Gay Advocacy Group Challenges White House Over Exclusion From Military Event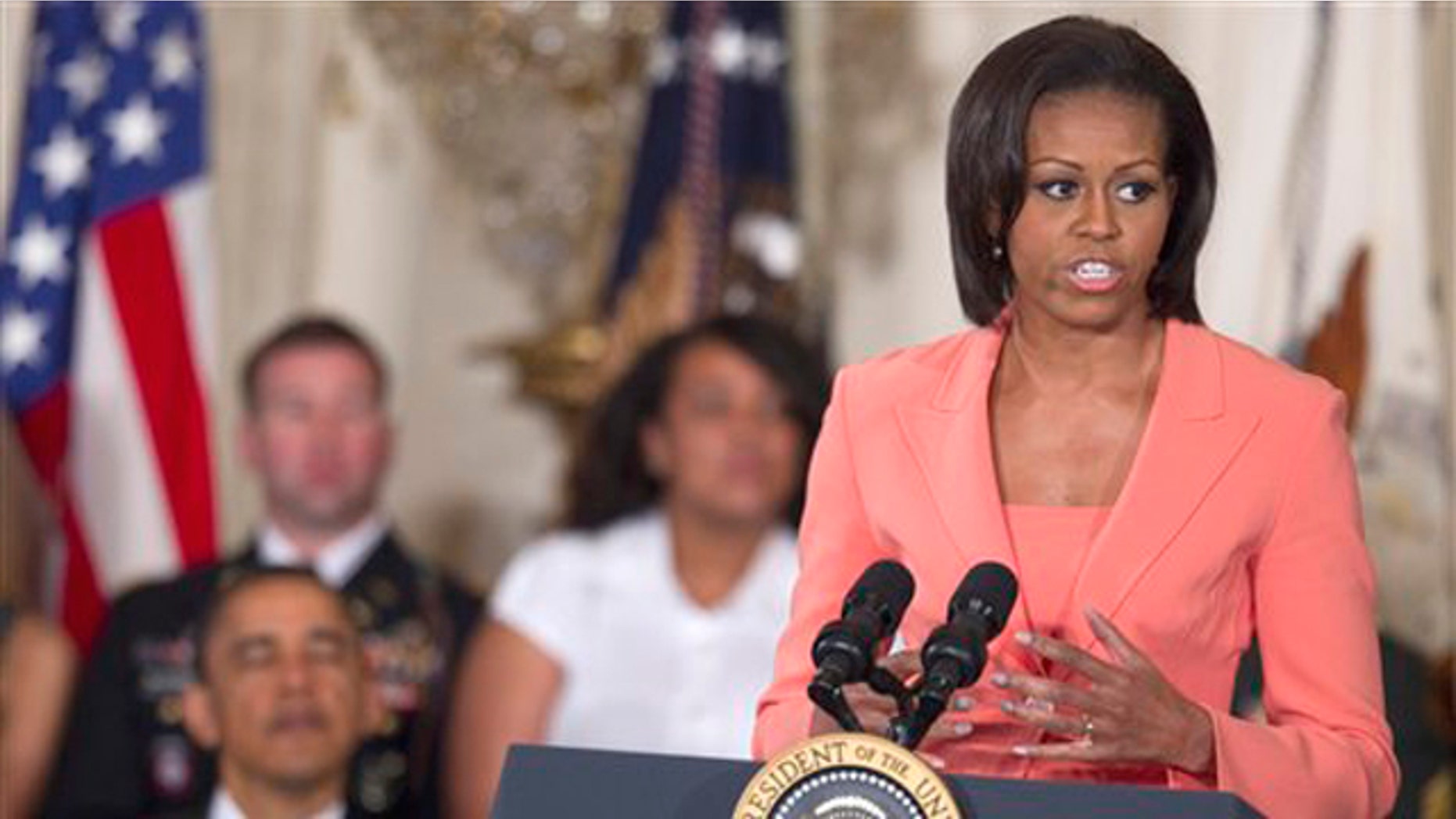 A gay military advocacy group is complaining that the White House blocked its members from attending the kickoff for a military families initiative Tuesday afternoon, despite the fact Congress voted to repeal "don't ask, don't tell" last year.
The repeal of the longstanding policy banning gays from serving openly in the military has not yet gone into effect -- a fact first lady Michelle Obama's office cited in explaining its apparent decision not to allow Servicemembers United at the White House on Tuesday. The kickoff was hosted by Michelle Obama and Jill Biden, Vice President Biden's wife.
"The president has been crystal clear that the administration is moving forward with the repeal of 'don't ask, don't tell' quickly and efficiently," Kristina Schake, spokeswoman for Michelle Obama, said in a written statement. "However, it still remains the law."
But Servicemembers United Director Alexander Nicholson said that explanation doesn't make sense, since the group was not looking to send anybody who is currently enlisted and subject to "don't ask, don't tell." Nicholson said the organization was hoping to make the guest list for what he described as the first major military event since the repeal vote.
"We thought it natural to request to be included and expected to be included, honestly, given the administration's rhetoric," he told FoxNews.com.
Nicholson said the group was not looking to make a scene. He said Servicemembers United just wanted to send a representative, probably himself, to "stand in the back of the room quietly."
He said they tried for two weeks to get permission but got the "runaround" for a week before being offered various "excuses" for why it wouldn't work out.
"They just made it abundantly clear we weren't welcome there -- which is strange," Nicholson said. His organization put out a written statement attributing the White House decision to "lingering political homophobia."
Asked to comment on the complaint, White House Press Secretary Jay Carney said Tuesday he didn't know anything about it.
Schake suggested things would be different once the repeal kicks in. "The White House, including the first lady and Dr. Biden, look forward to working with the families of gay and lesbian service members after certification occurs and repeal goes into effect," she said.
But Nicholson, while acknowledging his organization was critical of the administration in the run-up to the "don't ask, don't tell" vote, said the icy response his group got makes him "a little wary" about the way they'll be treated once the repeal goes into effect.
The first lady event marked the official start of the "Joining Forces" initiative meant to build a support system for military families. Michelle Obama and Jill Biden plan to go on a tour in support of the initiative Wednesday and Thursday.
Fox News' Mike Emanuel contributed to this report.