Fox News Poll: Kagan's Supreme Court Nomination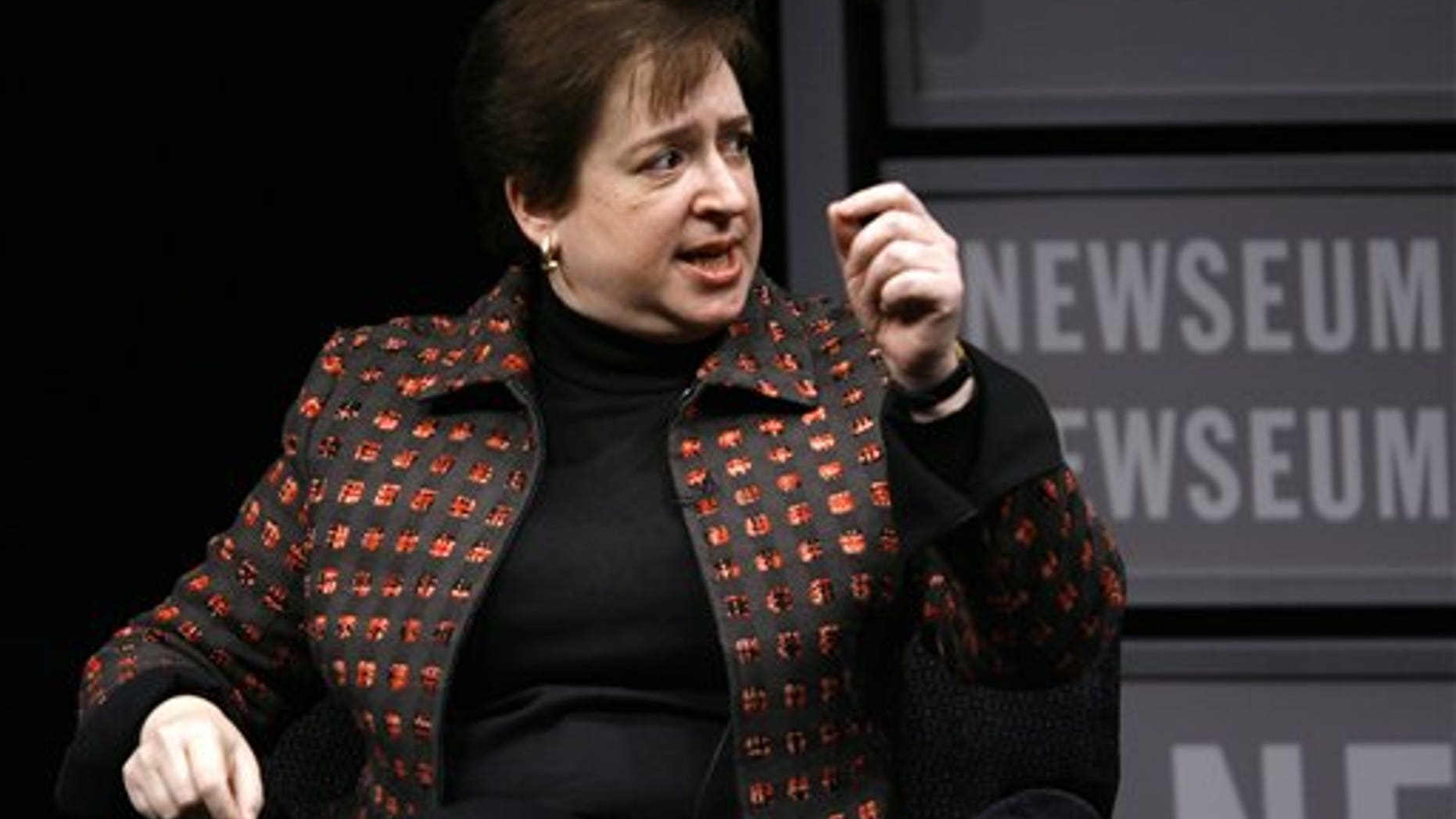 Even though many American voters are unfamiliar with Supreme Court nominee Elena Kagan, most expect her to be confirmed as the next justice.
A Fox News poll released Friday finds that 70 percent of voters think the Senate will confirm Kagan, which shows somewhat more confidence in her nomination than in Samuel Alito's (61 percent) and the same level of confidence as in John Roberts' when his nomination was initially announced. Alito and Roberts were nominated by former President George W. Bush and ultimately confirmed by the Senate.
Overall, nearly 4 in 10 (39 percent) say they personally would vote to confirm Kagan, 29 percent would oppose and 33 percent are unsure.
Men (42 percent) are slightly more likely than women (35 percent) to say they would confirm her.
Not surprisingly, Democrats (57 percent) are more than twice as likely as Republicans (21 percent) to say they would vote to confirm Kagan. More independents would support her confirmation (36 percent) than oppose it (25 percent).
President Obama chose Kagan to replace Justice John Paul Stevens, who announced his retirement on April 9. Her Senate confirmation hearings are scheduled to start June 28.
The nominee remains somewhat unknown to the public. Overall, nearly half of Americans (46 percent) believe Kagan is more of a liberal, while 10 percent think she is more of a conservative and fully 37 percent are unable to say.
And while many more voters — 45 percent — think Kagan is qualified to serve on the Supreme Court than say she's not qualified (26 percent), more than 1 in 4 is unsure (29 percent).
Here again men (49 percent) a bit more likely than women (42 percent) to say she is qualified. And there is a huge partisan gap between the number of Democrats (61 percent) and Republicans (27 percent) who think she's up to the job.
For comparison, more than 6 in 10 thought Samuel Alito and John Roberts were qualified, while just 37 percent thought Harriet Miers was. Miers, nominated by President George W. Bush, had been White House Counsel and a partner at a Texas law firm. She had written little about constitutional law issues, and — like Kagan — had no prior judicial experience. Facing opposition from both the left and the right, she requested Bush withdraw her nomination.
A 62 percent majority thinks all Supreme Court justices should have prior experience as a judge, which is significantly more than the 28 percent who think it's a good idea to have some justices without judicial experience.
Though Kagan lacks judicial experience, several other justices had never been a judge before joining the high court — including Byron White and William Rehnquist.
The national telephone poll was conducted for Fox News by Opinion Dynamics Corp. among 900 registered voters from May 18 to May 19. For the total sample, the poll has a margin of sampling error of plus or minus 3 percentage points.
The new poll finds half of voters (50 percent) think Kagan has been treated fairly by the press and 23 percent say unfairly.
By 61-34 percent voters think the public has the right to know about the private life of anyone nominated to the Supreme Court. Over half of Democrats (54 percent) and independents (59 percent) feel that way, as do 7 in 10 Republicans (71 percent). And 79 percent of self-identified members of the Tea Party think the public has the right to know about a nominee's private life.