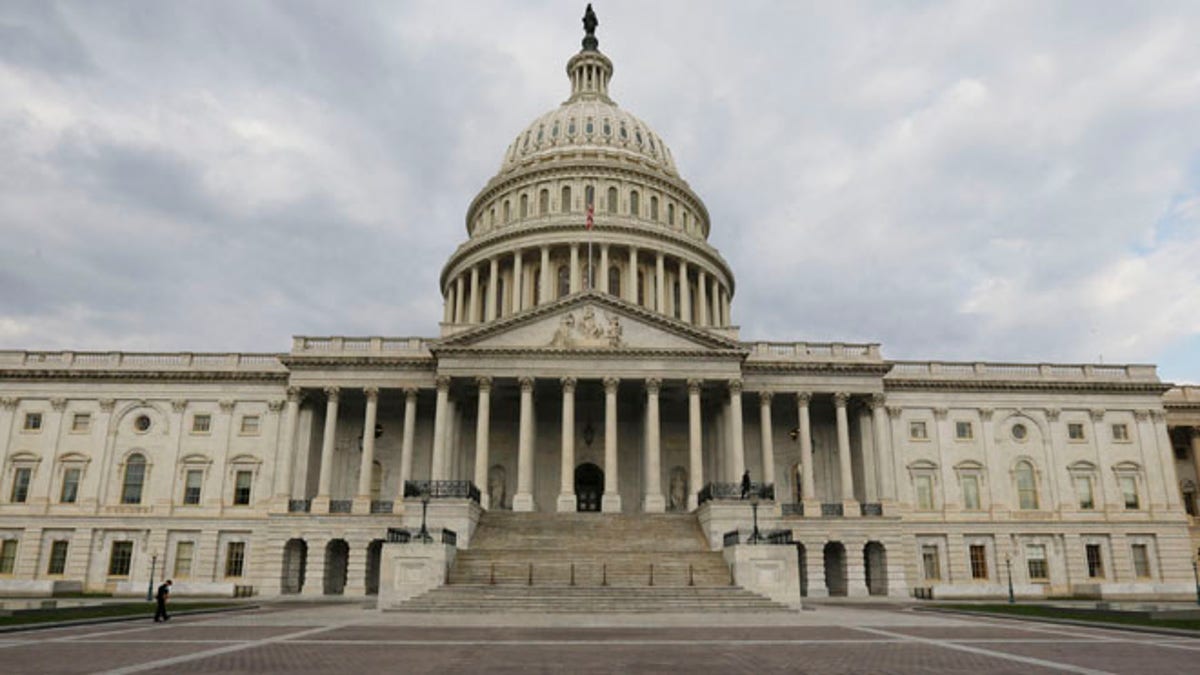 Congress is ending the year just about where it started it. Only 14 percent of voters approve of the job lawmakers are doing, while 80 percent disapprove, according to the latest Fox News poll.
It was 13-81 percent in January.
Click here for the poll results.
Overall congressional approval scraped bottom all year: the highest it went was 16 percent in May, while bottoming out at 12 percent in March and again in October.
Lawmakers hit a record-low nine percent approval in October 2013.
Republicans, who trailed Democrats in congressional job ratings during the year, have narrowed the gap.
The poll finds 28 percent of voters approve of the job Congressional Republicans are doing. That's up from 23 percent in September and 22 percent last December. Still, 66 percent disapprove.
For Congressional Democrats: 30 percent approve and 64 percent disapprove. That's mostly unchanged from their 31-63 percent performance rating a year ago (December 2013).
The improvement in the approval ratings for GOP lawmakers comes from the party faithful. Just 42 percent of Republicans approved of Congressional Republicans in September. That's up to 51 percent today.
Fifty-seven percent of Democrats approve of the job Congressional Democrats are doing.
Independents are about equally likely to approve of Democrats (19 percent) and Republicans (21 percent) in Congress.
Poll Pourri
Nearly 7 voters in 10 support building the Keystone XL pipeline (68 percent). That includes just over half of Democrats (53 percent), two-thirds of independents (69 percent) and almost all Republicans (85 percent). More men (73 percent) than women (64 percent) say build it.
Overall support for the pipeline has held steady over the last couple years: it was 70 percent in 2013 and 67 percent in 2012.
The U.S. House passed a bill approving the pipeline November 14, yet the bill failed by one vote in the U.S. Senate on November 18. President Obama wasn't expected to sign the bill even if it passed. The White House has been studying the pipeline for more than five years.
Senate Minority Leader Mitch McConnell, who will soon be Majority Leader McConnell, says approving the pipeline will be a priority for the senate next year.
The Fox News poll is based on landline and cell phone interviews with 1,043 randomly chosen registered voters nationwide and was conducted under the joint direction of Anderson Robbins Research (D) and Shaw & Company Research (R) from December 7-9, 2014. The full poll has a margin of sampling error of plus or minus three percentage points.