Former President Carter says Obama 'waited too long' to fight ISIS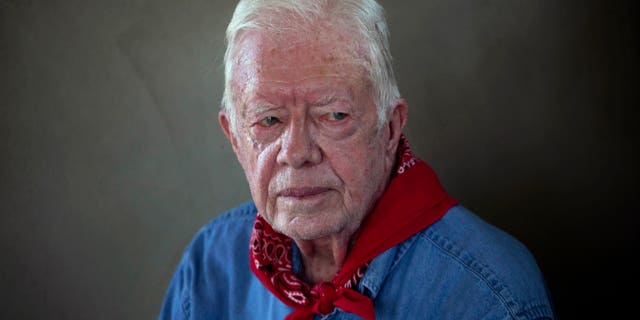 Former President Jimmy Carter, like a growing number of Democratic allies, thinks President Obama botched efforts to contain the Islamic State of Iraq and Syria.
"First of all, we waited too long. We let the Islamic State build up its money, capability and strength and weapons while it was still in Syria," Carter said in an interview with the Fort Worth Star-Telegram. "Then when [ISIS] moved into Iraq, the Sunni Muslims didn't object to their being there and about a third of the territory in Iraq was abandoned."
Carter and Obama have never been particularly close, but the former president's criticism comes at a bad time for the White House. Already, former Obama Defense Secretary and CIA Director Leon Panetta is publicly questioning the president's policies as part of a book tour.
Republicans often dismissively compare Obama's foreign policies to Carter's and are likely to frame the former president's remarks as proof that Obama is overwhelmed by his responsibilities as commander in chief.
Click for more from WashingtonExaminer.com