Former Michigan lawmakers lose bids to regain old seats after affair, cover-up scandal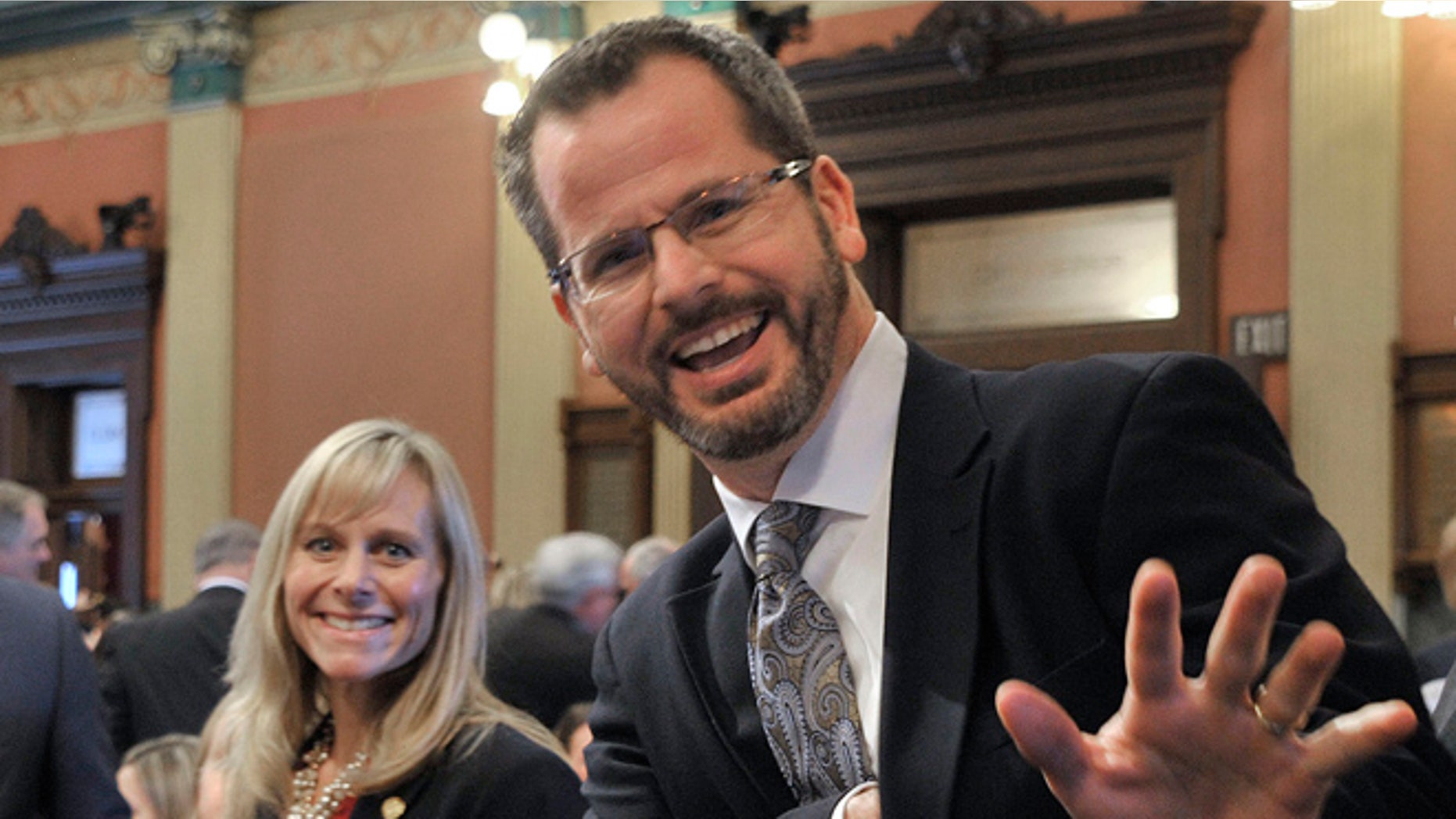 LANSING, Mich. – Two Michigan lawmakers who were forced from office over an extramarital affair and a convoluted cover-up scheme lost longshot bids Tuesday to win back their seats.
Tea party leaders Todd Courser, who resigned rather than be expelled, and Cindy Gamrat, who was kicked out, sought the Republican nominations in special primary elections, which came less than two months after their Sept. 11 ouster.
Gamrat had 10 percent of the vote with 78 percent of precincts reporting in her former southwestern Michigan district -- losing to Mary Whiteford, a former nurse who helps run her family's wealth management business. Courser had less than 4 percent of the vote with 61 percent of precincts reporting in his old Thumb-area seat. Farmer Gary Howell was leading in that race.
"I look forward to being a strong, credible, conservative voice for Allegan County and taking our message into the general election," said Whiteford, who will be favored to win the conservative-leaning district in a March 8 special general election.
Political action committees for business groups and legislative leaders threw their financial support behind the candidates who finished second to Courser and Gamrat in the 2014 primaries -- nurse Jan Peabody and Whiteford -- along with Howell. An education policy group with ties to one of the state's Republican mega-donors mailed advertisements attacking Courser and Gamrat for misusing public resources to cover up the affair.
In May, Courser sent a sexually explicit phony email to GOP activists and reporters that said he had been caught having sex with a male prostitute behind a Lansing nightclub. The self-smear email called Courser a "bi-sexual porn addicted sex deviant" and "gun toting Bible thumping ... freak" and Gamrat a "tramp."
Courser explained that he thought his tale would make the affair less plausible in case it was revealed by an anonymous extortionist who sent him and Gamrat text messages demanding that he resign.
After the scandal broke in August, the freshmen legislators asked to be censured. But the Republican-led House pursued expulsion.
An apologetic Gamrat admitted to official misconduct and misuse of state resources but said she did not know the email's content. Courser, who also apologized for the relationship, said he sent the email out of desperation. He accused former aides to him and Gamrat of conspiring with an anonymous blackmailer and GOP leadership in a "political hit" against him.
The staffers, including one who refused to send the email at Courser's request, have filed a whistleblower and libel/slander lawsuit against Courser and Gamrat. The state police investigated the extortion allegation and sent a report to a county prosecutor, who could file charges, decline charges or seek more information.