Former Congressman Charlie Wilson Dies at 76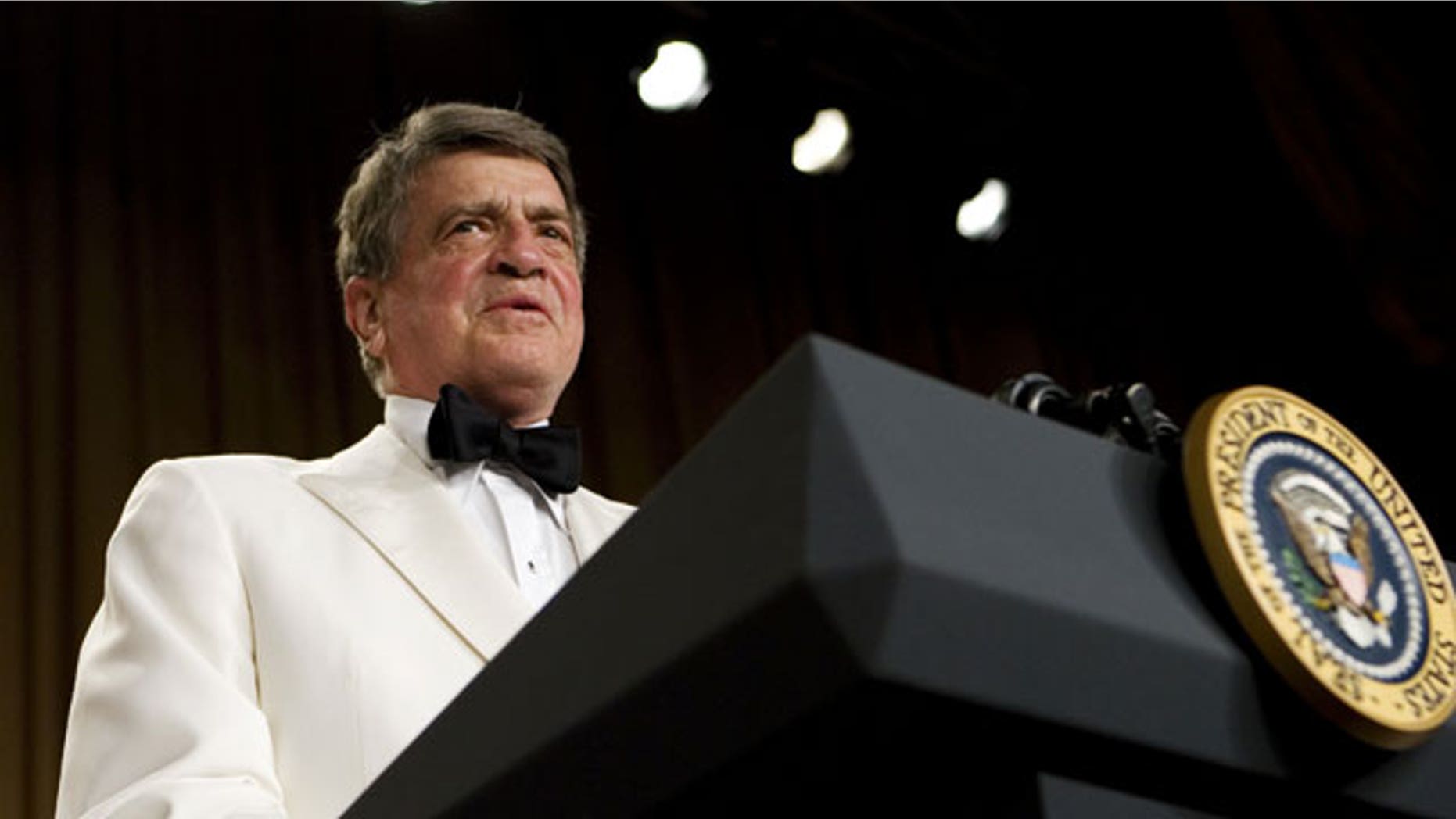 Former Rep. Charlie Wilson, the swashbuckling Democratic congressman from Texas immortalized in the book and movie "Charlie Wilson's War," died Wednesday in Lufkin. He was 76.
Known mostly for partying and philandering while in Congress, Wilson secured the nickname "Goodtime Charlie." But the book and film about his efforts to covertly arm the Afghan mujahedeen in the 1980s ingrained Wilson's name in the American consciousness.
Tom Hanks played Wilson in the 2007 film, directed by Mike Nichols.
Wilson also had a heart transplant that same year.
Yana Ogletree, the director of media relations at the Memorial Health System of East Texas, says Wilson was at a meeting Wednesday morning in Lufkin with his friend Buddy Temple. The former congressman started to have trouble breathing. Temple then drove Wilson to the hospital and flagged down an ambulance while en route. The ambulance then drove Wilson to the hospital where he was pronounced dead on arrival at 12:16 p.m. CT.
Ogletree says the cause of death was cardiopulmonary arrest.
Wilson was considered both a progressive and a defense hawk. While his efforts to arm the mujahedeen in the 1980s were a success -- spurring a victory that helped speed the downfall of the Soviet Union -- he was unable to keep the money flowing after the Soviets left. Afghanistan plunged into chaos, creating an opening eventually filled by the Taliban, which harbored Al Qaeda terrorists.
After the Sept. 11 attacks -- carried out by Al Qaeda terrorists trained in Afghanistan -- the U.S. ended up invading the country it had once helped liberate.
"People like me didn't fulfill our responsibilities once the war was over," Wilson said in a September 2001 interview with The Associated Press. "We allowed this vacuum to occur in Afghanistan and Pakistan, which enraged a lot of people. That was as much my fault as it was a lot of others."
His efforts to help the Afghan rebels -- as well as his partying ways -- were portrayed in the movie and book "Charlie Wilson's War." In an interview with The Associated Press after the book was published in 2003, he said he wasn't worried about details of his wild side being portrayed.
"I would remind you that I was not married at the time. I'm in a different place than I was in at the time and I don't apologize about that," Wilson said.
U.S. Defense Secretary Robert Gates said he knew Wilson when he was at the CIA and that the congressman "was working tirelessly on behalf of the Afghan resistance fighting the Soviets."
"As the world now knows, his efforts and exploits helped repel an invader, liberate a people, and bring the Cold War to a close. After the Soviets left, Charlie kept fighting for the Afghan people and warned against abandoning that traumatized country to its fate -- a warning we should have heeded then, and should remember today," Gates said in a written statement.
Charles Nesbitt Wilson was born June 1, 1933, in Trinity. He attended Sam Houston State University in Huntsville before earning his bachelor's degree from the U.S. Naval Academy in 1956.
Wilson served as a Naval lieutenant between 1956-60, then entered politics by volunteering for John F. Kennedy's presidential campaign. He served in the Texas House and then in the Texas Senate before being elected to the U.S. House in 1972.
"Charlie was perfect as a congressman, perfect as a state representative, perfect as a state senator. He was a perfect reflection of the people he represented. If there was anything wrong with Charlie, I never did know what it was," said Charles Schnabel Jr., who served for seven years as Wilson's chief of staff in Washington and worked with Wilson when he served in the Texas Senate.
As a member of the House Appropriations Committee, Wilson helped secure money for weapons and worked with then-CIA agents Gust L. Avrakotos and Mike Vickers to get them to the mujahedeen.
"Charlie Wilson gave power to it, gave emotion to it. He could push," said Abraham D. Sofaer, a senior fellow in foreign policy and national security affairs at the Hoover Institution and former legal adviser to two secretaries of state. "I don't think he was influential in terms of ideas, he was influential in terms of power."
The Soviets spent a decade battling the rebels before pulling the Red Army from Afghanistan in 1989. Two years later, its economy in ruins, the Soviet Union fell apart.
Vickers, now assistant secretary of defense for special operations, said Wednesday that Wilson was a "great American patriot who played a pivotal role in a world-changing event -- the defeat of the Red Army in Afghanistan, which led to the collapse of communism and the Soviet empire."
Longtime friend Buddy Temple, who was with Wilson when he collapsed Wednesday, said that despite Wilson's reputation as a playboy, he was serious about representing east Texas, including helping to create the Big Thicket National Preserve -- almost 100,000 acres of swamps, bogs and forests.
"Charlie was a giant. We have lost a giant. There won't be another like him," Temple said at a hospital news conference announcing Wilson's death.
Wilson left politics in 1996, after he no longer found it any fun. He lobbied for a number of years before returning to Texas. In 2007, he had a heart transplant after being diagnosed with cardiomyopathy, a disease that causes an enlarged and weakened heart.
Schnabel said he had just been with Wilson a few weeks ago for the dedication of the Charlie Wilson chair for Pakistan studies at the University of Texas, Austin, a $1 million endowment. He said Wilson had been doing "very good" and said his former boss described himself as "a poster boy" for heart transplants.
Ogletree said Wilson is survived by his wife, Barbara, whom he married in 1999, and a sister.
The Associated Press and Fox News' Chad Pergram contributed to this report.