Former AG Lynch once praised Trump's pick Boente as 'consummate utility' player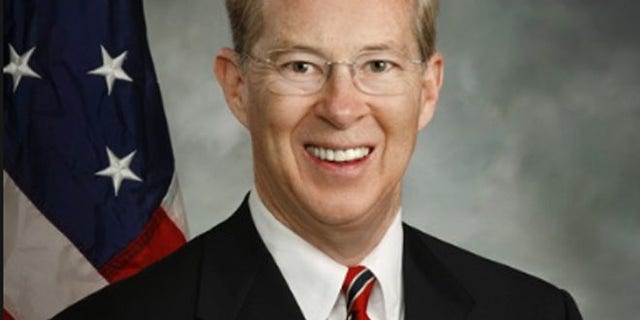 Dana J. Boente, a longtime federal prosecutor who was thrust into the middle of President Trump's controversial immigration order when he was named new acting attorney general Monday night, was once praised by former Attorney General Loretta E. Lynch as the department's "consummate utility" player.
"He is that reliable middle child, Lynch said of the Eagle Scout, according to The Washington Post, "the one you could always count on to be there for you."
Boente was nominated in 2015 by President Obama and confirmed as the 60th U.S. Attorney for the Eastern District of Virginia. He has spent his entire 31-year career working in public service.
One of his most high-profile cases was the corruption trial of Virginia's former Gov. Bob McDonnell. The former governor was given a two-year prison sentence for an alleged public corruption scheme, but the conviction was overturned by the Supreme Court.
Newsweek reported that he was born in the Midwest and raised by a single mother. He is a graduate of St. Louis University and its School of Law and has lived in Northern Virginia for 29 years.
Boente was named to the job Monday night after Trump fired Sally Yates, a Democratic appointee who had publicly questioned the constitutionality of the executive order and directed Justice Department attorneys not to defend it in court. Yates said she was not convinced it was lawful or consistent with the agency's obligation "to stand for what is right."
He's expected to serve only a few days, until Sen. Jeff Sessions, Trump's pick for the position, is confirmed.
Boente says in a statement issued by the Justice Department that Trump's executive order is "both lawful on its face and properly drafted."