First Lady 'Armed' to Make a Statement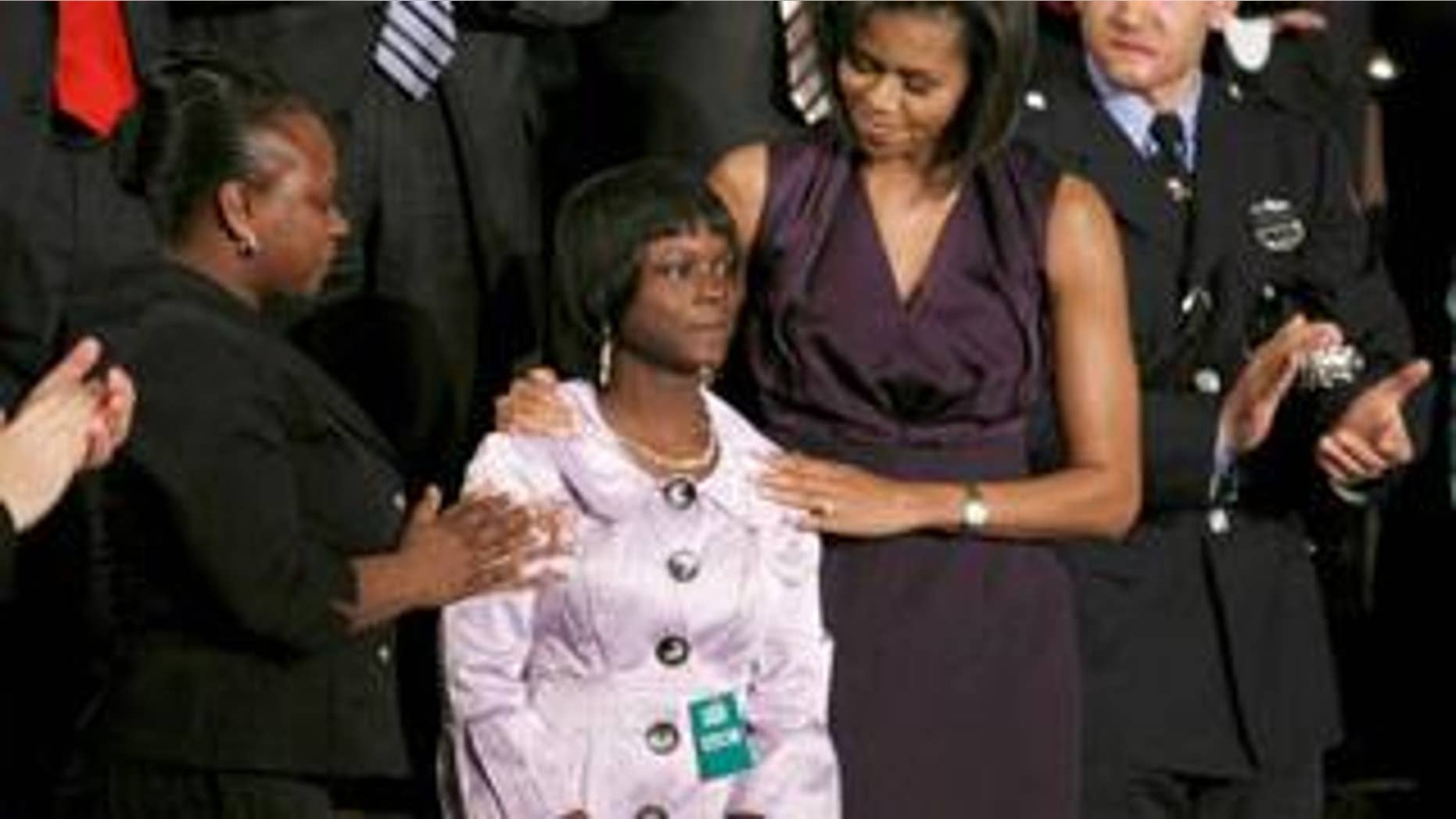 Michelle Obama made a bold fashion choice as the only woman in the room wearing a sleeveless ensemble despite the Washington chill at her husband's first address to Congress Tuesday night.
The first lady wore a deep purple, knee-length sleeveless dress while Vice President Joe Biden's wife, Jill, wore a bright blue skirt suit.
The first lady's choice of attire in recent days has been a string of sleeveless dresses, showing off her toned arms.
Mrs. Obama, who is said to be an exercise buff along with her husband, sported a sleeveless outfit when discussing menus Sunday in the White House kitchen and is seen in a magenta sleeveless number on the March cover of Vogue.
"Michelle Obama wears her bare arms," a New York Times blog wrote.
The first lady's sense of style has been defined early on by her ability to mix both high and low fashion pieces.