Feinstein snub underscores California Democratic Party's hard shift to left
The California Democratic Party endorsed as its next U.S. senator a former college dropout, dissing Sen. Dianne Feinstein, the woman who has represented the party in Washington for the past 26 years, and who is also former mayor of San Francisco.
It's another sign, analysts say, that Democratic party leaders are abandoning moderate, centrist, sober candidates in favor of flame-throwing, resistance fighters to battle President Trump's agenda.
"We have presented Californians with the first real alternative to the worn-out Washington playbook in a quarter-century," said candidate Kevin de León in a statement Saturday, shortly after he received the party's endorsement.
The action means de Leon will receive hundreds of thousands of dollars in campaign money, party volunteers, paid mailers and advertising, organizing assistance and will receive the party's endorsement in the state voter guide for the November election.
"I just think we need a younger, progressive person there," Amador County Democratic Central Committee member Lynne Standard-Nightengale told the Los Angeles Times. "The Democratic Party in California has moved to the left, and he personifies those values."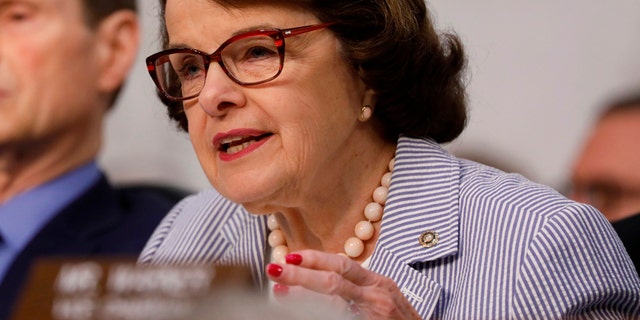 De Leon, who flunked out of the University of California, Santa Barbara, is a champion of progressive causes, a torch bearer for hard left political activists. He authored the state sanctuary bill, favors free medical care for all and free college tuition. He wants to dismantle Immigration and Customs Enforcement and impeach President Trump. The endorsement reflects the increasing strength of the state party's liberal core, which emerged after Trump's election and populist support for Bernie Sanders.
Feinstein, by contrast, is considered by state party officials to be too slow, too moderate, too pragmatic and too bipartisan. The endorsement is an embarrassment for Feinstein, who is running for a fifth full term and currently is the ranking leader on the Senate Judiciary Committee as it heads into confirmation hearings for Supreme Court nomineee Brett Kavanaugh.
"Yes, it will hurt Feinstein in some ways," said University of Virginia political analyst Larry Sabato. "If it helps her though, it will be because this helps to position her as a moderate. It actually could attract a lot of Republican votes for her in November, especially considering the alternative."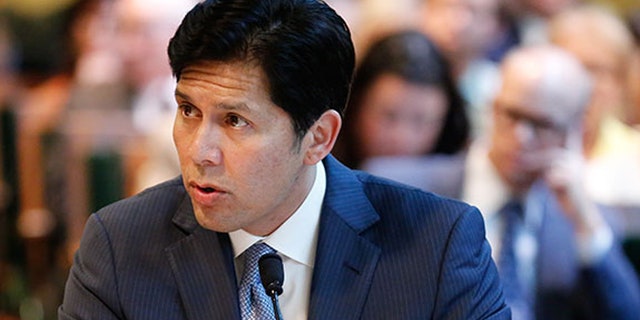 De León, the former state Senate president, received 65 percent of the vote from the state party's 333 member executive board. Feinstein received just 7 percent of the vote, even though she has moved left politically, favoring the legalization of marijuana and abandoning her longtime support for the death penalty.
What does it mean for the November general election? Not much.
Feinstein won the June primary, winning every county, 70 percent of the Democratic vote and 44 percent of the overall vote. De Leon finished with 12 percent in a field of 32 candidates. But under the state's top two primary system, only Feinstein and de Leon will appear on the November ballot. In April, Feinstein had $10 million in campaign cash on hand compared to less than $700,000 for de Leon.
The executive committee vote reflects a generational struggle among Democrats, who see an aging party led by 80-year-old Gov. Jerry Brown, 78-year-old Nancy Pelosi and Feinstein, 85.
On deck, former San Francisco Mayor Gavin Newsom, 50 and U.S. Sen. Kamala Harris, 53, want their bite at the apple before opportunities pass them by.
The new left is emboldened, impatient and energized.
"To the rest of us in the country, Feinstein would appear to be a Democratic liberal," Sabato said. "But to those who are on the left of the Democratic Party in California, she's considered a moderate who compromises too much with Republicans, or even with Donald Trump."