Federal Vehicles Guzzling More Fuel Despite Obama's Pledge to Cut Greenhouse Gas Use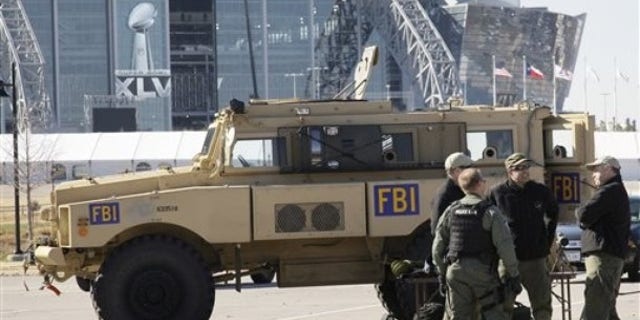 NEWYou can now listen to Fox News articles!
President Obama's effort to reduce Uncle Sam's carbon footprint has resulted so far in nothing but hot air.
A new report finds that last year federal vehicles guzzled more gas than they had in any of the last five years despite Obama's order requiring federal fleets to reduce total petroleum consumption by 30 percent by 2020 and to promote tele-working as part of a broader goal to cut direct emissions by 28 percent by 2020.
The General Services Administration's report, released this month, found that the federal fleet of vehicles -- not including military -- increased its gas consumption to 322 million gallons in 2010, up 7 percent from 301 million gallons in 2009, the largest yearly increase in the past five years.
The federal gas bill also soared 33 percent, from $704 million in 2009 to $939 million last year. In 2008, Uncle Sam forked over $952 million for gasoline, the highest total yet when gas prices had gone through the roof across most of the country. An average price of gas in 2008 was $3.25 per gallon. In 2010, the average was $2.78 per gallon.
Not surprisingly, the two agencies with the highest fuel bills by far were the U.S. Postal Service, spending $374 million, and the Department of Homeland Security and its 31,500 security and police vehicles, spending $263 million. The next highest bill came from the Department of Justice with $64.4 million.
The purchase of alternative fuel vehicles by federal agencies reached an all-time high last year, but the vehicles still made up only a fraction of the government's fleet. Of the government's 662,000 non-combat vehicles, only 10,700 are hybrids, 3,100 are electric vehicles and five are hydrogen-powered. By comparison, nearly 400,000 still consume gasoline and 84,700 diesel fuel, while nearly 160,000 use a mixture of ethanol and gasoline.
The White House noted that the 10,700 hybrid vehicles that the government purchased in 2010 was twice as many as the year before -- an increase aimed at meeting the president's 2020 reduction target.
"These are important first steps, and we will continue to take steps to meet this goal," said Sahar Wali, a spokeswoman for the White House Council on Environmental Quality.
"It is also important to note that certain specialized vehicles, including law enforcement and security vehicles, are not subject to the fuel reduction goals and as a result, the data in GSA's federal fleet report is not an accurate representation of the agencies' performance relative to the executive order," she said in an e-mail to FoxNews.com.
The federal government is the single largest energy consumer in the U.S. economy, spending more than $24.5 billion on electricity and fuel in 2008 alone, according to the White House. In January 2010, the president set a goal for the federal government to reduce its greenhouse gas pollution by 28 percent by 2020.
Obama said achieving that goal would reduce federal energy use by an amount equal to 205 million barrels of oil, taking 17 million vehicles off the road for one year and saving a total of $8 to $11 billion in energy costs.
"As the largest energy consumer in the United States, we have a responsibility to American citizens to reduce our energy use and become more efficient," Obama said then. "Our goal is to lower costs, reduce pollution and shift federal energy expenses away from oil and towards local, clean energy.