Federal Investigations Are Dark Cloud Over Florida Rep. Rivera's Re-Election Bid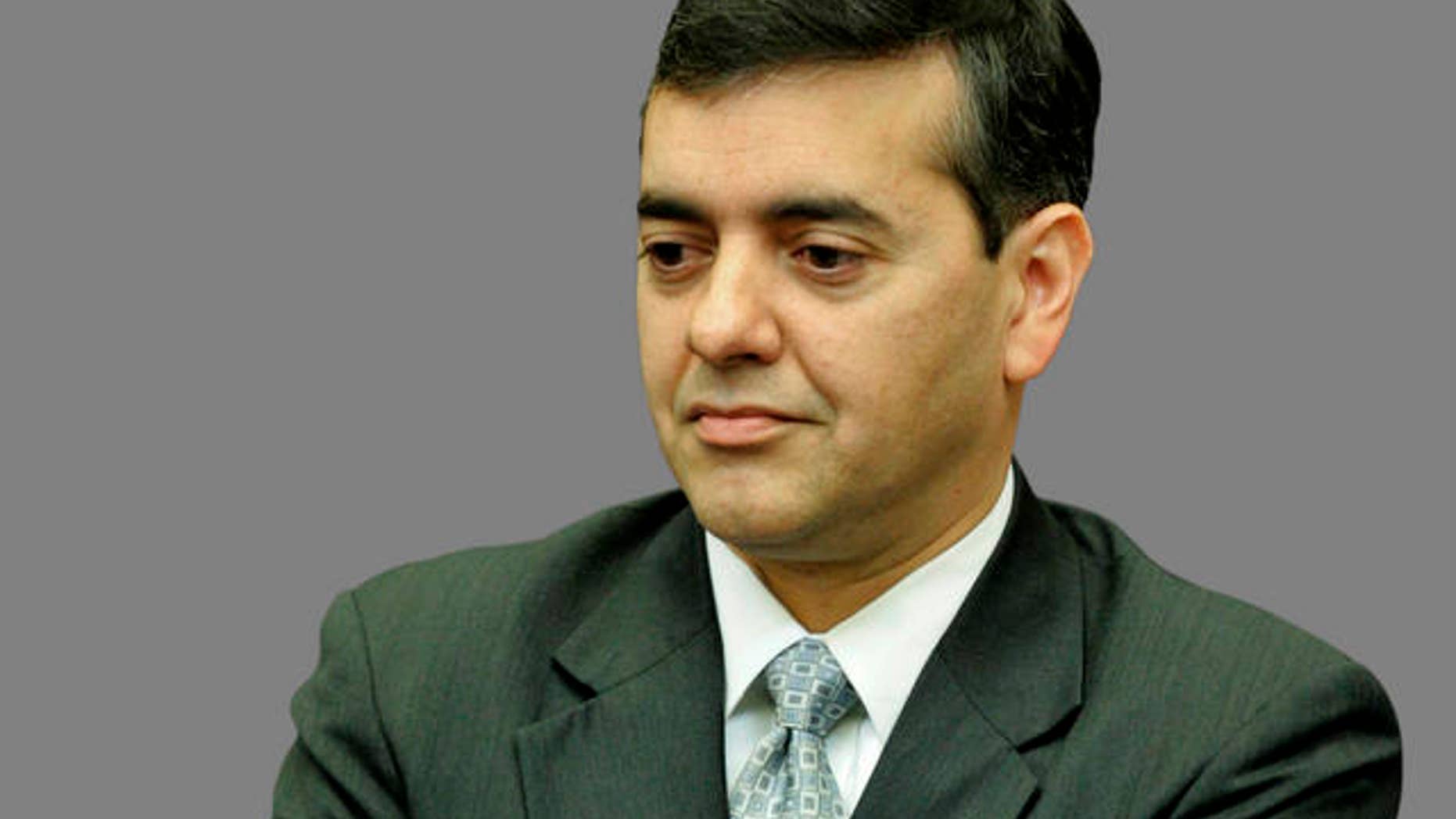 MIAMI – U.S. Rep. David Rivera is battling Joe Garcia in his re-election campaign -- but a more fierce opponent may be the dark cloud that always seems to hover near him.
Federal investigations and financial questions have dogged the campaign of the South Florida Republican against his Democratic challenger, including accusations that Rivera secretly funded one of Garcia's opponents in the District 26 Democratic primary in an attempt to derail his campaign or at least besmirch his character.
Rivera also remains under federal investigation for potential tax violations, an inquiry dating to 2011 that continues even after a related state investigation cleared Rivera in April. He has maintained that he has always complied with state and federal campaign finance laws, and that he has properly reported all personal income.
But Rivera has been conspicuously absent recently from Republican presidential nominee Mitt Romney's campaign events, including a stop in Miami's Little Havana by Romney's running mate, Paul Ryan, who was lauded in English and Spanish by South Florida's other prominent Cuban-American lawmakers.
Rivera's campaign has denied any wrongdoing or having any connection to Justin Lamar Sternad, who lost to Garcia in August's Democratic primary. The Miami Herald has reported that Sternad told investigators that Rivera was behind his campaign. Two campaign vendors have also told the paper Rivera paid them through one of his associates.
Rivera's campaign spokesman did not return messages from The Associated Press seeking an interview with the congressman. Rivera's attorney, Michael R. Band, did not respond to several calls and emails.
Garcia admits that the Rivera's troubles have helped his chances. Rivera defeated him 52 percent to 43 percent two years ago in the 25th District, which was redrawn and renumbered after the 2010 Census.
"To some degree, I'm the other guy. I'm not the guy being investigated by the FBI or having his campaign workers arrested," Garcia said in a recent interview.
The new 26th District includes the Florida Keys and largely suburban and rural parts of Miami-Dade and Collier counties. The redistricting means Rivera faces more independent and Democratic Hispanic voters than he did in 2010 when he was running for a heavily Cuban-American seat.
Voters in the Keys, though, have repeatedly re-elected another Cuban-American Republican, Ileana Ros-Lehtinen. She carried her district, which stretched from Key West to Miami Beach, with 69 percent of the vote in 2010.
Both Rivera and Garcia are Cuban-American, and both have worked for the Cuban American National Foundation at one time -- Rivera as a writer and researcher in Washington, Garcia as executive director.
Rivera, 47, serves on the House foreign affairs and natural resources committees. He previously served eight years in the Florida Legislature alongside now-U.S. Sen. Marco Rubio, who was his roommate in Tallahassee.
Garcia, 48, is a former Obama administration official in the Department of Energy, and Gov. Lawton Chiles appointed him to the Florida Public Service Commission, but he has never held elected office. Before challenging Rivera in 2010, he unsuccessfully ran against U.S. Rep. Mario Diaz-Balart in 2008.
The South Florida-born, University of Miami graduate says that while there may be a sense of deja vu around his rematch with Rivera, he's focused on addressing the issues with voters and chipping away at the name recognition Rivera has generated, both negative and positive.
"But the truth is, I'm out there alone, also. He's not out there, so that gives us pretty broad running room to talk to about the issues," Garcia Rivera said.
Based on reporting by The Associated Press.
Follow us on twitter.com/foxnewslatino
Like us at facebook.com/foxnewslatino