Ex-Clinton adviser Philippe Reines says it's OK to confront Republicans in public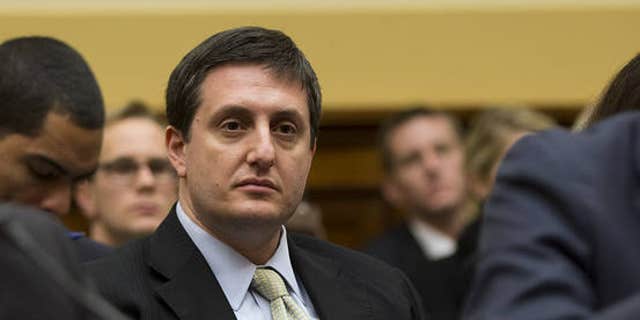 Philippe Reines, a former top adviser to Hillary Clinton, has shrugged off a raft of incidents involving confrontations between protesters and Republican officials, calling them a "made-up problem."
"It is the First Amendment," Reines said on MSNBC Sunday morning. "People are doing this because there is no other opportunity or no other oversight. The Republican Congress has basically pledged fealty to Donald Trump. People are doing these things because it's all that's left."
DINERS CONFRONT MITCH MCCONNELL AT RESTAURANT, GET TOLD TO 'LEAVE HIM ALONE' BY OTHERS
Reines spoke two days after Senate Majority Leader Mitch McConnell, R-Ky., was confronted by a group of angry diners at a restaurant in Louisville. The group left the restaurant after other patrons told them to "leave [McConnell] alone." Other Republican officials who have been confronted in similar circumstances include Sen. Ted Cruz, R-Texas; Homeland Security Secretary Kirstjen Nielsen; Press Secretary Sarah Sanders; and senior Trump adviser Stephen Miller.
"What are they doing?" Reines asked rhetorically about the activists involved in the incidents. "They're denying Sarah Sanders her supper, her Cornish hen. They're serenading Kirstjen Nielsen in a Mexican restaurant. They're heckling Stephen Miller just for being Stephen Miller."
Regarding the McConnell incident, Reines said the Senate Republican leader is "getting away with murder, and net-net, I think he thinks if this is the worst he gets, that's fine."
"The real thing to me," Reines added, "[is] you have a Republican party who is giving aid and comfort to ... white nationalists and they've become the party of white nationalists and all of their hatred. That's a bigger deal to me than someone not getting their supper."