Eric Swalwell's campaign rolls on with luxury spending, including in Germany
Swalwell's committee also spent big on upscale hotels in several cities such as Miami Beach, New York City, and Las Vegas
FIRST ON FOX: Rep. Eric Swalwell's lavish campaign spending continued during the first quarter of the year, with tens of thousands of dollars going to luxury hotels and car services, expensive restaurants, and international travel.
The California Democrat's campaign has consistently dropped massive amounts of donor cash into extravagant items. His campaign's most recent spending came at the start of a non-election year and took place between January and the end of March.
According to new Federal Election Commission records, Swalwell's committee, which consists of just three paid staffers, spent around $40,000 at resorts and hotels, including internationally in Munich and Berlin, Germany, as well as in Miami Beach, Las Vegas, New York City, and West Hollywood.
DEMS WHO ACCUSED TRUMP OF TRYING TO JAIL OPPONENTS VOICE SUPPORT FOR TRUMP GRAND JURY INDICTMENT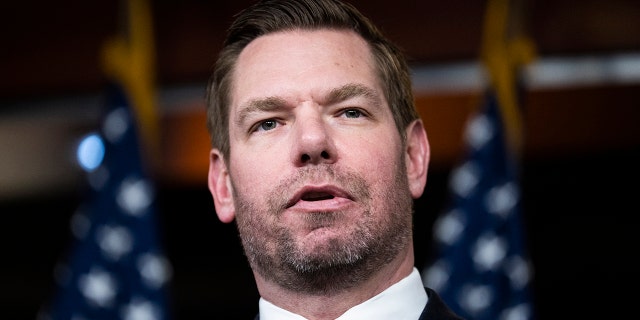 Swalwell's campaign reported nearly $1,200 in charges at the five-star Roomers Munich hotel in Germany, which consists of "extravagant rooms and suites" with an "elegant wood, dark marble, mirrored bathroom" and beds "as soft as smooth" as "milk and honey," according to its website.
Elsewhere in Germany, Swalwell's committee dropped $663 into expenses at the Westin Grand Berlin, an upscale hotel situated at the Boulevard Unter den Linden. Hundreds of dollars more went towards the Berlin Marriott Hotel and DB Fernverkeher, a long-distance passenger train.
The California Democrat's committee also racked up tens of thousands across several cities within the United States.
In Miami, the campaign reported nearly $11,000 spent at Loews Miami Beach, where rooms can run customers up to around $6,000 for the presidential suite, its website shows. The committee pushed nearly $10,000 to the Vdara Hotel in Las Vegas.
DEMOCRAT ERIC SWALWELL SAYS REPUBLICANS WHO OPPOSE GUN BANS ARE 'SIDING WITH THE KILLERS'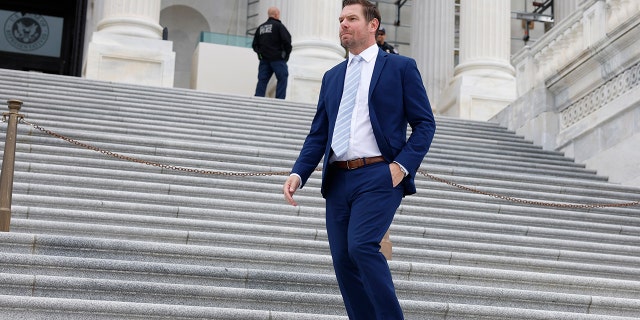 In New York City, more than $8,000 went to the swanky Times Square Edition hotel. In West Hollywood, nearly $6,000 was spent at West Hollywood Edition, a boutique hotel located on West Sunset Boulevard that includes a "signature restaurant, lobby lounge, basement club, expansive rooftop pool and a 6-treatment room spa," according to its website.
The committee also spent more than $40,000 on luxury car services, thousands on flights and restaurants, and more than $35,000 on tickets from Stubhub and a few other fundraising events. Swalwell's campaign also spent nearly another $45,000 on private security.
The jet-setting congressman's newest campaign spending is part of a long-established pattern. During the 2022 election cycle, Swalwell's campaign spent more cash on travel and accommodations than fellow California Democratic Rep. Nancy Pelosi's committee, Fox News Digital previously reported.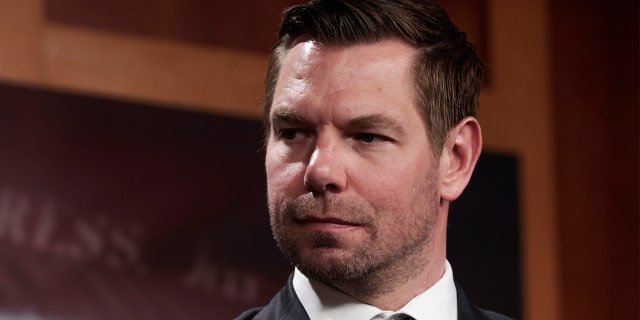 Throughout the midterm cycle, Swalwell's committee spent nearly $583,000 on travel expenses. Pelosi, by contrast, finished by pushing $434,000 into reported travel expenses.
CLICK HERE TO GET THE FOX NEWS APP
Swalwell's campaign previously dropped massive sums into identical expenses as his most recent charges and even splurged on hotels in Paris, France.
His campaign did not immediately respond to a Fox News Digital request for comment on the most recent expenditures.