Energy Department Wanted to Give More Money to Solyndra, Emails Show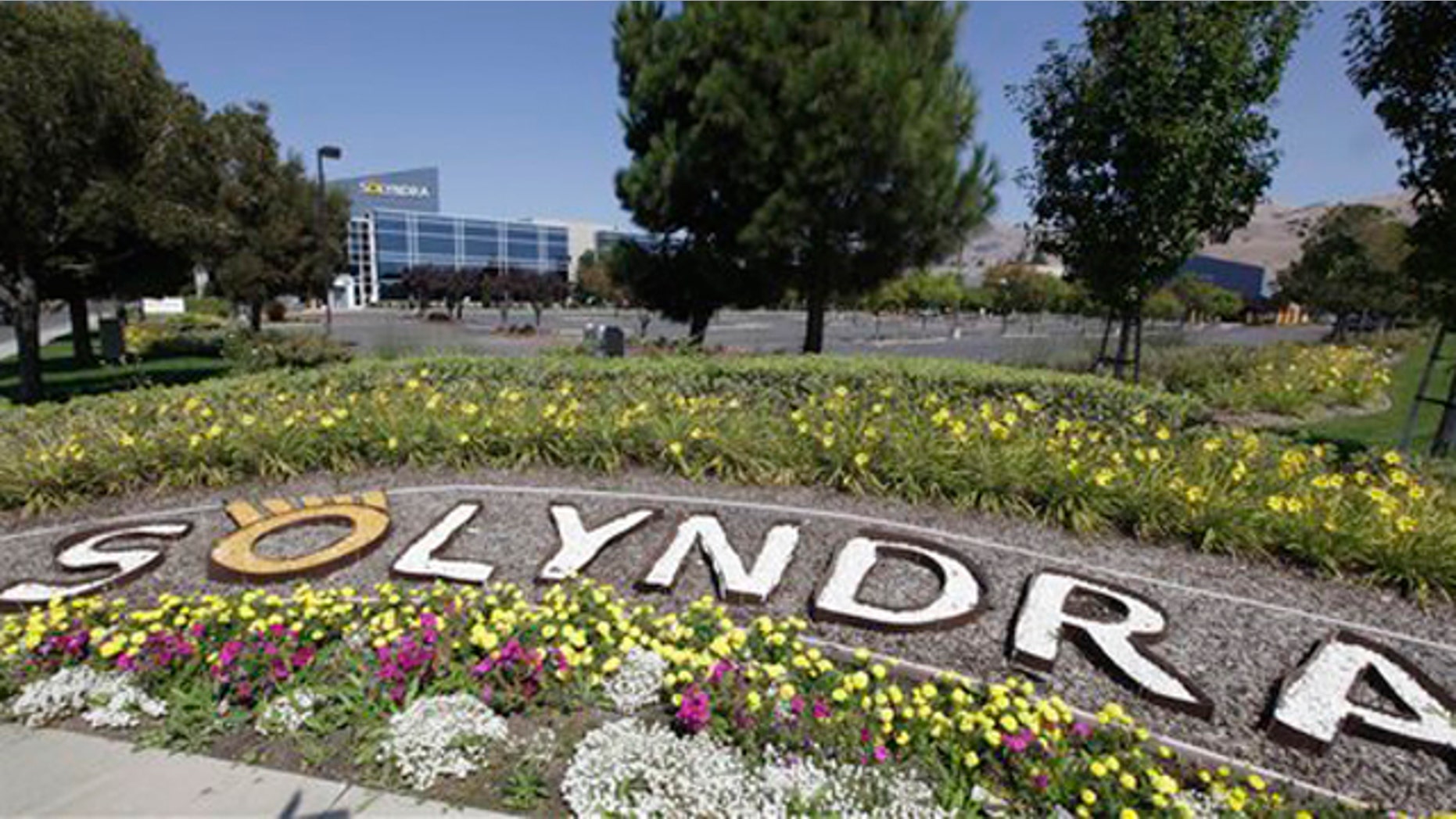 The Obama administration was considering whether to pump another $5.4 million into the failing solar panel manufacturer Solyndra in late August, according to hundreds of pages of new emails obtained by Fox News.
The emails show that Energy Department officials were eager to find a way to keep the failing company alive, but officials at the White House, Treasury Department and Office of Management and Budget intervened to cut off any more funds from going to the company.
A conference call was hastily arranged on Aug. 26 to consider the matter, and an email exchange about the discussion suggests White House officials were more deeply concerned about the story developing into a major public relations headache than they have let on in recent days.
White House aide Heather Zichal emailed budget office official Jeffrey Zients to see if he would jump on the Solyndra call and he responded yes. He asked, "What's the deal?"
"*#-@show," was Zichal's one-word response to Zients.
Another email suggested that the ensuing controversy was going to be "a mess," according to the documents obtained by Fox News.
After the August conference call, officials familiar with the discussions told Fox News that there was unanimous opinion within the administration that no more money should go to Solyndra. The company filed for bankruptcy days later.
The emails are part of about 2,000 pages of documents sent late Friday to the House Energy and Commerce Committee as part of the Obama administration's ongoing cooperation with an investigation into whether undue political influence was used by George Kaiser, an Obama fundraiser and Solyndra investor, to approve the original $535 million government loan guarantee to the company.
While the new emails obtained by Fox News reveal more embarrassing details about warning signals missed, there is no public evidence that Kaiser or anyone else exercised improper political influence to get the loan approved.
"There is nothing to back up this charge of 'crony capitalism,'" one administration official familiar with the investigation said.
However, the new emails show that Steve Spinner, an Obama fundraiser who later became a top Energy Department official, was pushing administration officials in 2009 to make a decision on the Solyndra loan, despite the fact that Spinner had received guidance that he should stay away from the negotiations.
Spinner received that guidance, according to administration officials, because his wife's law firm represented Solyndra. His wife did not receive any profits from the law firm's work for Solyndra, according to the administration officials, and Spinner himself was not directly involved in the negotiations and was instead pressing other officials to simply make a decision so that they could decide on a roll-out event.
But the new emails show that Spinner was very aggressively pushing for a decision to be made on the original Solyndra loan in early 2009.
One email showed Spinner complaining about another official: "How hard is this? What is he waiting for?"
Other emails showed Spinner writing "I have OVP (the office of the Vice President) and WH (the White House) breathing down my neck on this."
"Hopefully this might spur (the Office of Mangement and Budget) a little faster to help the closing," Spinner wrote in another email.
Spinner was also talking about a "big event" with "golden shovels, bulldozers, hardhats, etc" at Solyndra headquarters in California to showcase the groundbreaking, according to the emails.
Other emails refer to Ron Klain, then Vice President Biden's chief of staff, suggesting that then-White House Chief of Staff Rahm Emanuel wanted President Obama himself to appear at the groundbreaking.
"Ron said this morning that the POTUS definitely wants to do this (or Rahm definitely wants the POTUS to do this ?)," one White House official wrote on Aug. 17, 2009, referring to the president by a common Beltway acronym.
In the end, the loan was approved, but Obama did not go to the groundbreaking on Sept. 4, 2009. Instead Biden appeared via satellite.
Another big point in the new emails is that administration officials told the Energy Department in early 2011 that they should consult with the Justice Department before restructuring Solyndra's loan in a way that put private investors ahead of taxpayers in case of a bankruptcy.
But the emails show that lawyers at the Energy Department moved ahead with the restructuring in February 2011 without ever consulting with the Justice Department. Private investors put up another $150 million in capital, and half of it was put to the front of the line ahead of taxpayers receiving their money in case of a failure.
"In February, we requested in writing that DOE seek the Department of Justice's approval of any proposed restructuring," Treasury official Mary Miller wrote on Aug. 17, 2011, to Zients. "To our knowledge that never happened."