Employers hoping for an end to labor pains after NLRB picks ruled 'unconstitutional'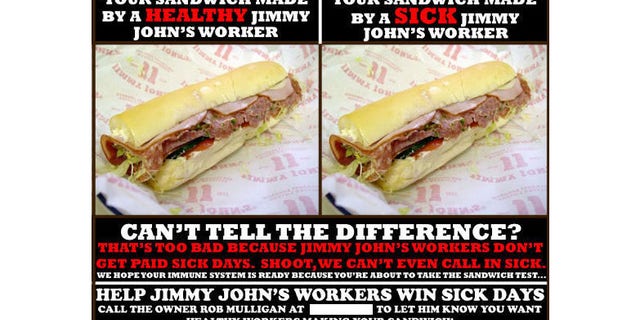 NEWYou can now listen to Fox News articles!
Workers at a sandwich shop allowed to tell customers food handlers may have the flu. A car dealer told his policy that employees be courteous to customers is illegal. And employees at a nursing home told they can't keep complaints and concerns about co-workers confidential.
Over the last year, the National Labor Relations Board has made 341 rulings, including some that have prompted critics to call it the most activist, pro-worker board ever. And now that a federal court has ruled the current board was put together with unconstitutional recess appointments by President Obama, those holdings are suddenly in question.
"At no time have I seen an NLRB more aggressively overrule long-standing precedent," said Mark Carter, a West Virginia-based labor law attorney with nearly three decades of experience. "They have taken 'change' to an aggressive level beyond anything I've seen."
The independent government agency is governed by a five-person board, all of its members hand-picked and appointed by the president. The average salary for a sitting board member can be between $150,000 and $165,000 a year and they are charged with ruling on decisions pertaining to unfair labor practices and issues over the course of a five-year term.
Republican members of the House cried foul when President Obama appointed Mark Gaston Pierce as chairman and Richard F. Griffin, Jr. and Sharon Block as members during a recess appointment months after GOP members of the Senate attempted to block his choices in a filibuster.
The debate was brought before the D.C. Circuit Court of Appeals, which ruled in January that the appointments were a violation of the Constitution because the Senate was technically still in session during a 20-day recess.
While a decision looms as to the fate of the current board members, some of the decisions they ruled on in the past year could be completely voided.
Among the decisions made by the board or the administrative law judges that get the cases first:
A Minneapolis-area cluster of Jimmy John's sub shops was forced to hire back six employees it fired for posting warnings around the neighborhood that sandwiches might be made by sick employees. Labor law has never permitted employees to disparage their employers without sanction, but here, the administrative law judge ruled the workers were simply trying to bargain for sick leave. While the board never ruled on the case, which is being appealed, it did send out a press release trumpeting the decision. Not only did the workers get their jobs back, they received back pay.  
A Lake Bluff, Ill., BMW dealer got the green light to fire a salesman who posted on his Facebook page a picture of a Land Rover that ended up in a pond when his colleague allowed a 13-year-old to test drive it. The board, in one of its first social media cases, ruled that the posting was an unprotected activity. But when the salesman argued that his firing was actually due to other posts, about Knauz Motors having a picnic for customers, the three-member panel said the employer's "courtesy" rule regarding employee communications was unlawful because employees would be led to believe that they would be unable to make ANY statements of a critical nature. So, even in upholding the employee's firing, the board did order Knauz Motors to remove the courtesy rule from the employee handbook.  
When an employee at a nursing home in Oakland, Calif., complained confidentially to supervisors that another worker was sleeping on the job, the powerful SEIU United Healthcare Workers West demanded to know who ratted out the nappers. The NLRB sided with the union, and ruled that Piedmont Gardens, run by American Baptist Homes, had to turn over the name of the squealer. Longtime precedent had held that an employer's confidentiality interests can outweigh a union's need for information, and critics said the move could have a chilling effect on employees who feel the need to come forward for the good of companies, customers or co-workers, but don't want to be ostracized as snitches.  
Getting back pay is standard when the board forces employers to rehire workers it rules were unjustly fired. But in a case last August involving Chicago bus company Latino Express, the board went even further – requiring the company to pay the workers' income tax on the back pay.
The cases were among dozens that went before the board or its administrative law judges over the last year. But when Noel Canning, a Washington state-based soft drink bottler, went to the Federal Circuit Court of Appeals in Washington to challenge an NLRB ruling, it did so on the basis that three of the board members' appointments by President Obama were unconstitutional.
Although the Senate must confirm presidential appointments, presidents have long been allowed to make so-called "recess appointments." President Obama appointed three new board members — union lawyer Richard Griffin and Labor Department official Sharon Block, both Democrats, and a Republican, NLRB lawyer Terence Flynn, in early 2012 — during what his administration claimed was effectively a Senate recess. But Republicans argued they were in a pro forma session and that recess appointments could not be made.
The court agreed with Noel Canning's argument, ruling that the Senate, not the president, determines when it is in recess. Since the appointments were found to be unconstitutional, the court ruled, the NLRB had no quorum throughout last year and thus, no decision-making power. The decision plunged a year's worth of NLRB's decisions into uncertainty.
"There is 'no order to enforce' because there was no lawfully constituted Board," the court ruled on Jan. 23 of this year. "The present order is outside the orbit of the authority of the Board because the Board had no authority to issue any."
Jay Sekulow, chief counsel of the American Center for Law and Justice, which filed an amicus brief in the case, said the court reversed a power grab by the White House.
"The decision represents a stinging rebuke to President Obama's overreach regarding 'recess appointments,'" said Sekulow.
The board members have refused to step down, pending an appeal to the Supreme Court. But what happens next regarding the cases heard last year is uncertain.
"If Noel Canning is correct, then it means that the NLRB is wrong," Marshall Babson, an attorney and former member of the NLRB under the Reagan administration, told FoxNews.com. "It's an extremely important case, and there's a substantial likelihood that the judge's decision [on the unconstitutionality of the appointments] will be upheld."
Carter said the ruling will have serious ramifications, because companies have rehired employees, changed labor policy and made other deals in order to comply with NLRB rulings that may no longer be valid.
"If all their rulings are declared null and void, parties involved may have acted in a different fashion," Carter said. "They were following law that they were not bound to. People's rights will be affected and will cause uncertainty."
Babson doubted that decisions will be overturned, but said employers will have no obligation to abide by them if the board is ousted. And he agreed that it appears likely that the high court will back the circuit court's ruling.
Sen. Bob Corker, R-Tenn., believes hundreds of NLRB decisions may be invalidated, although it may require an individual challenge in each case.
"In each case, someone might have to challenge those rulings to make them invalid, but certainly that's what we said at the time — these [Obama appointees] were going to be working in vain and the rulings that they come forth with were going to be challenged," Corker said on "Fox News Sunday" last month. "That's turned out to be the case."