Does McIntyre retirement signal eventual extinction of conservative Democrats in Congress?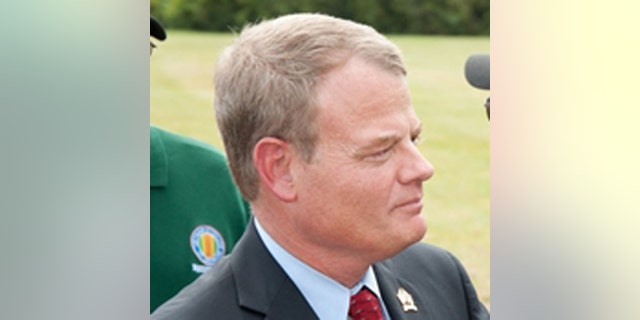 The retirement of North Carolina Rep. Mike McIntyre marks another loss for the ranks of fiscally conservative congressional Democrats, raising questions about whether they can survive in the existing political climate.
The number of so-called Blue Dog Democrats reached nearly two dozen shortly after the group formed in 1995 to give moderate and conservative party members a more unified voice in Congress.
However, their ranks have slowly dwindled in recent years, taking a particularly big hit in the 2010 elections in which Republicans retook control of the House. The group now lists 14 members.
McIntyre, who retired Wednesday, won re-election in 2012 by just 654 votes, making it the closest House race of that year.
"Having answered the call entrusted through this partnership, I will be retiring from the U.S. House of Representatives at the end of this term," the 57-year-old McIntyre said in announcing his departure in early 2015.
He served in the state's seventh congressional district and was first elected to Congress in 1996.
His narrow, 2012 victory came after the Republican-controlled General Assembly redrew his district. And his retirement came as little surprise, as Washington Republicans targeted him again.
The nonpartisan Cook Political Report had the race "leaning Democrat" before McIntyre's announcement but now has the race "likely Republican."
"The conservative McIntyre is possibly the only living Democrat who could plausibly win this … district," the updated Cook report states. "Only two Democrats in the House represent more Republican seats."
The Democrat for his open seat will face Republican David Rouzer, who lost to McIntyre two years ago, despite GOP presidential nominee Mitt Romney winning the district with 59 percent of the vote.
Democratic strategist and pollster Ben Tulchin said Democrats can still win in the South in part because many white collar professionals are moving there and because of the increase in Hispanic voters in the region. And he pointed to President Obama winning Virginia in 2008 and 2012, as well as Democrat Terry McAuliffe become the Virginia governor last year.
"So there is a way forward for Democrats," Tulchin, president of San Francisco-based Tulchin Research, told FoxNews.com on Saturday. "But not with the kind of redistricting that McIntyre had. It wasn't a fair fight."
Even McIntyre's vote against ObamaCare was not enough to stop Washington Republicans from trying to get him voted out of office.
The National Republican Congressional Committee said Wednesday that McIntyre and Democratic Rep. Jim Matherson retired within weeks of each other because of "the failure of ObamaCare."
"Today, we were reminded just how sour the political environment is for House Democrats," said group spokesman Daniel Scarpinato. "With President Obama and the failure of ObamaCare poisoning the political well for Democrats in 2014, the only question is who is next?"