Documents reveal bin Laden directive to kill Obama, Petraeus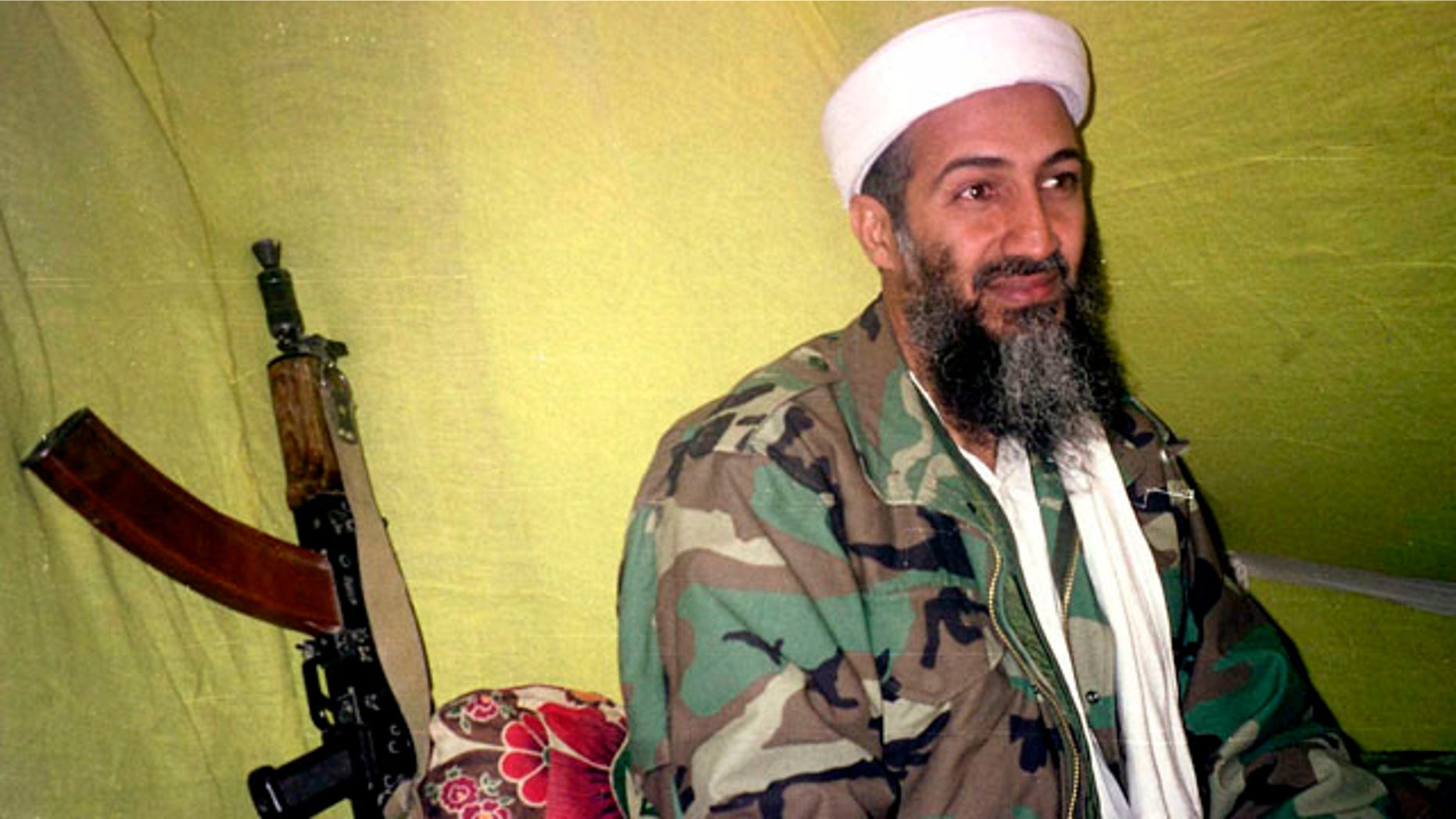 U.S. officials are reviewing documents that suggest Usama bin Laden before his death urged his Al Qaeda network to attack the aircraft of President Obama and Gen. David Petraeus, Fox News has confirmed.
The directive was first disclosed in a report last summer, after a CIA-led Navy SEALs team took down bin Laden at his Pakistan compound. The Washington Post, though, reported new details of that alleged plan Friday after viewing the documents.
According to the report, bin Laden wanted Obama killed so that an "unprepared" Vice President Biden would take over.
The directive was cited as a sign that bin Laden remained determined to strike America long after the Sept. 11, 2011, attacks -- but officials also downplayed the actual threat posed by the order.
A senior U.S. official told Fox News that bin Laden "clearly had bold ambitions to kill as many innocent people as possible" but Al Qaeda's capabilities did not match the leader's intent.
"Leading up to and since (bin Laden's) death we know that (Al Qaeda's) capacity to pull off those types of complex attacks has been greatly diminished, and that Bin Laden himself spent much of his time brooding and providing guidance that often fell on deaf ears," the official said.
The official said that government analysts have spent "countless hours" reviewing documents taken from the compound last May, and that the government is working to declassify "as much of that information as possible." The documents still are not expected to be made public for months.
A Washington Post columnist reported, after viewing the documents, that they showed bin Laden instructed his deputies to organize special cells in Afghanistan and Pakistan to target Obama and Petraeus.
"The reason for concentrating on them," bin Laden explained to his top lieutenant, according to the article, "is that Obama is the head of infidelity and killing him automatically will make (Vice President Joe) Biden take over the presidency."
"Biden is totally unprepared for that post, which will lead the U.S. into a crisis," bin Laden continued. "As for Petraeus, he is the man of the hour ... and killing him would alter the war's path" in Afghanistan.
A former intelligence official told Fox News that the order was taken seriously but was determined to be merely aspirational in nature.
Fox News' Ed Henry and Catherine Herridge contributed to this report.