Dick Armey: Tea Party Vote Not a Lock for Perry or Anyone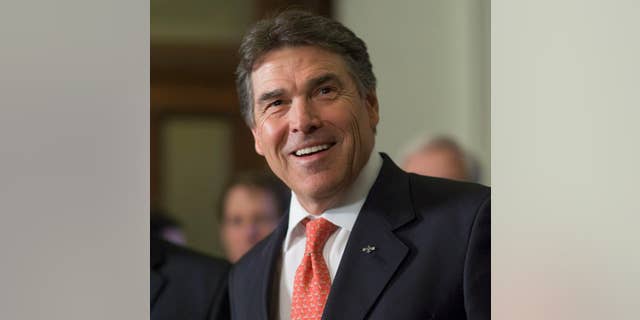 NEWYou can now listen to Fox News articles!
Former Majority Leader Dick Armey (R-Texas) is very clear Texas Governor Rick Perry isn't guaranteed the Tea Party vote, and that some activists in the movement have serious reservations about him.
Armey, the head of FreedomWorks and a leading voice in the Tea Party movement says, Tea Partiers will "examine Perry's record in a greater level than in the past."
He adds that any hope from other GOP contenders or the left that Perry will pull Tea Party support from Congresswoman Michele Bachmann (R-Minn.) or Congressman Ron Paul (R-Texas) is unfounded.
Armey insists Tea Party members are independent minded voters who won't be easily swayed.As for Perry, Armey says there are accomplishments Perry should highlight in his time as governor to gain Tea Party momentum, such as what he calls "a direct connection between tort reform in health care and growth of the health care industry in our state [Texas]."
Even so, Armey warns that social activists in the Tea Party have serious reservations about some of Perry's actions.
Perry has the same thing going for him that Armey thinks any GOP nominee has going for them: "He's not Obama."
Armey says the Tea Party is afraid of what he calls "Obama's incompetence" and they "thank the Lord he is too incompetent to do what he would like to do."
As for rising speculation former Alaska Governor Sarah Palin may join the race, that thought intrigues Armey. He will be looking to see if Palin has a broader appeal than the current crop of candidates.