Dems blasting Nunes memo once urged FISA court transparency
Congressional Democrats have blasted House Intelligence Committee Chairman Devin Nunes and President Trump for releasing a memo detailing alleged government surveillance abuse—but just a few years ago, the same Democrats called for more transparency from the secret court process in question.
Notably, ranking Democratic Rep. Adam Schiff -- who fought the release of the GOP-backed memo and described it as a danger to national security -- made a 2013 appearance on Russian television news station RT calling for transparency in the Foreign Intelligence Surveillance Act system.
Schiff said in 2013 that the FISA court needed to be "much more transparent so that the American people can understand what is being done in their name and in the name of national security so that we can have a more informed debate over the balance between privacy and security."
He added: "I think this can be accomplished while also maintaining sources and methods and not compromising some of the very real national security concerns at stake."
Fast-forward to last week. When the committee voted to release the Nunes memo, Schiff said it was a "very sad day" in "the history of this committee."
NUNES' FISA MEMO SPARKS REACTION FROM POLITICIANS
"Today, this committee voted to put the president's personal interests, perhaps their own political interests, above the national interest," Schiff said last week after the vote.
Aside from their claims that the release of the memo posed a security concern, Democrats argued that the memo was misleading and politically motivated. They are now pushing to release their own 10-page rebuttal memo, which the committee approved Monday and is now before the White House for review.
The GOP-authored memo detailed how the FBI and DOJ sought a surveillance warrant for a former Trump campaign adviser. It included former FBI deputy director Andrew McCabe's purported testimony that the warrants would not have been sought without the unverified anti-Trump dossier.
When asked why Schiff's position on FISA transparency has seemingly taken a different tone, his office defended his 2013 stance -- and suggested it is Republicans changing their tone.
"I introduced bipartisan legislation in 2013 to require Foreign Intelligence Surveillance Court opinions which contained significant statutory construction or interpretation to be declassified, with appropriate redactions," Schiff said in a statement to Fox News Tuesday. "A very similar provision was signed into law as part of the bipartisan USA FREEDOM Act, which I supported because when the FISC engages in a significant constitutional or statutory analysis, for instance on authorizing bulk collection of phone records, the public interest in transparency should be weighed."
He added: "That is a wholly different issue than declassifying a FISC order authorizing surveillance against a particular agent of a foreign power, which by its nature includes highly classified sources and methods and which would alert the targets of the surveillance and allow them to evade detection. It is ironic many of the members who expressed concern that the USA FREEDOM Act went too far now are among those pushing for the release of FISA materials in an 'extraordinarily reckless' fashion, in the words of the DOJ."
But Schiff isn't the only Democrat blasting the Nunes memo who once talked up FISA court transparency.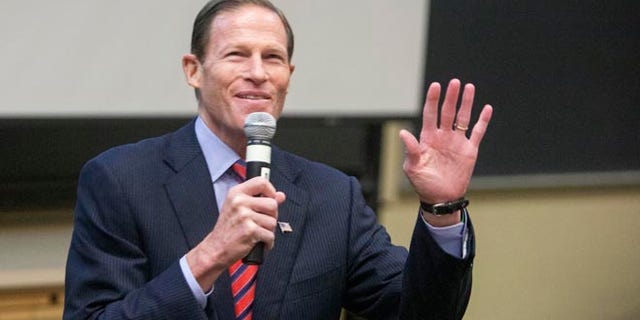 Sen. Richard Blumenthal, D-Conn., in July 2013 told MSNBC's Chris Hayes that the FISA court "is responsible for striking a balance" and that "it ought to be more transparent" and "more accountable."
Blumenthal also said in August 2013 on Fox News that there needed "to be changes" in the court "so that it can better uncover and scrutinize and oversee potential abuses."
But this week, Blumenthal blasted the release of the GOP memo as "reminiscent of the darkest days of the McCarthy era."
"It endangers methods and sources of the intelligence community," Blumenthal said last week on CNN's "New Day." "And it reflects an effort to distract from the [Robert] Mueller investigation."
Also in 2013, Sen. Patrick Leahy, D-Vt., called for "stronger oversight" of the "intelligence community's use" of FISA.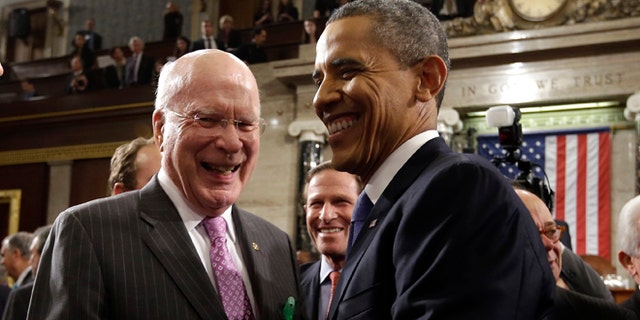 He slammed the release of the GOP memo.
"This memo has nothing to do with FISA oversight, and everything to do with the President and certain Republicans attempting to undermine the Russia investigation," Leahy tweeted on Friday.