Democrats Defend Christopher Hill as Next U.S. Ambassador to Iraq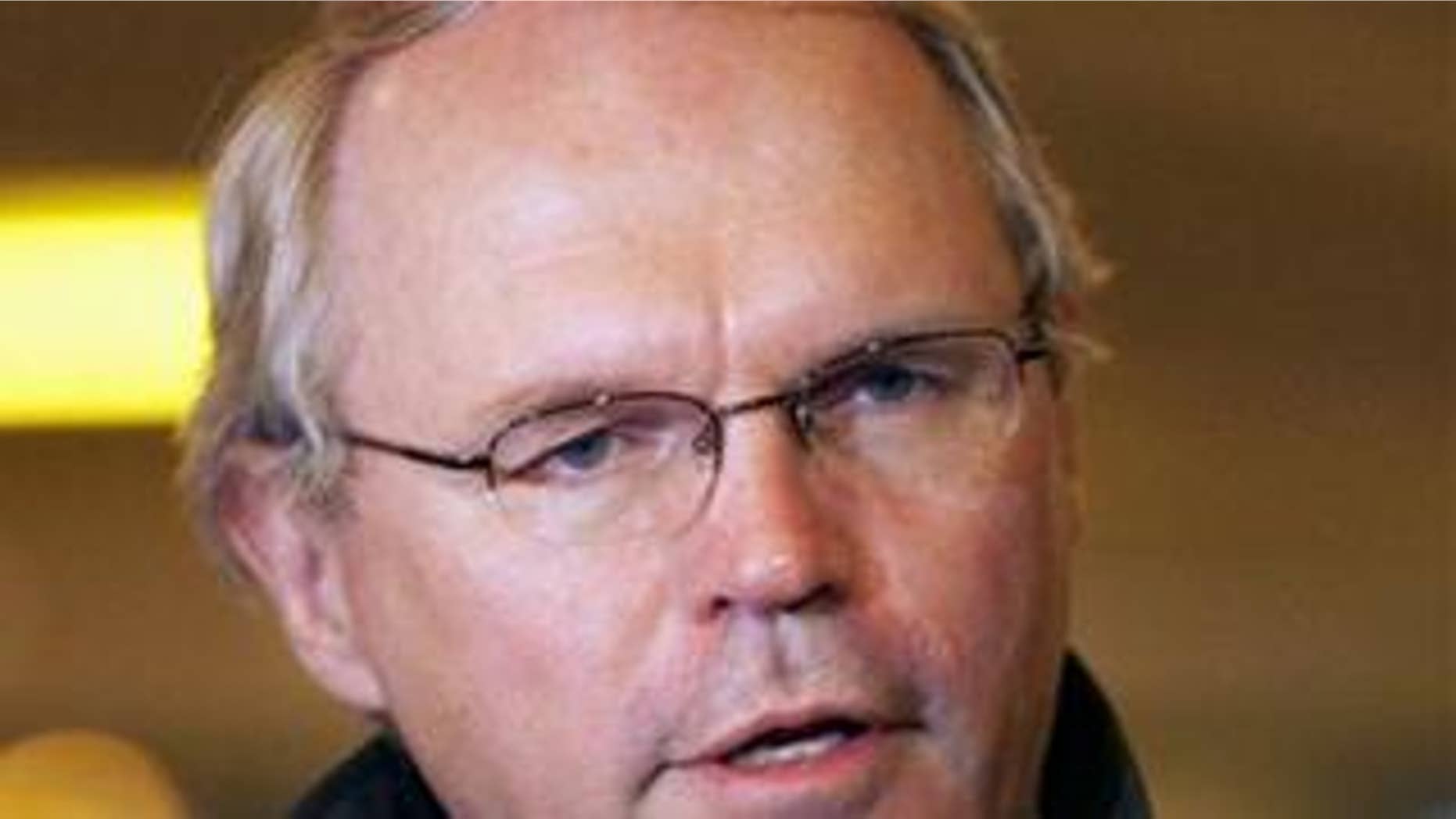 Amid growing concerns among Republicans, Democrats are defending President Obama's choice for the next U.S. ambassador to Iraq.
Senate Majority Leader Harry Reid, D-Nev., said he is looking forward to confirming Christopher Hill, former assistant secretary of state and chief negotiator with North Korea, as fast as possible.
"Hill is precisely the kind of diplomat America needs in the Middle East and Iraq, where a long-term resolution must be achieved politically and diplomatically, not militarily," Reid said in a statement Friday.
Likewise, Sen. John Kerry, D-Mass., chairman of the Foreign Relations Committee, deflected concerns about Hill by noting his record.
"By nominating Ambassador Hill to serve in Baghdad, President Obama has chosen one of our very best to help bring lasting peace to Iraq," Kerry said in a statement.
"I look forward to his confirmation hearings, and am confident that those of my colleagues who may not yet be familiar with his service to the nation will be as impressed by his skill and dedication as I have been."
At least three Republican senators have said Obama should reconsider picking Hill, saying he doesn't have enough experience with or knowledge of the situation in Iraq.
Sens. John McCain of Arizona, Lindsey Graham of South Carolina and Sam Brownback of Kansas said this week that they were disappointed with Hill's appointment, which Obama announced Wednesday.
But along with Democratic lawmakers, the State Department defended Hill on Friday, saying it has full confidence in him and believes he is an "excellent candidate."
"I know that Ambassador Hill looks forward to confirmation hearings in which he can address the senators' concerns and go into more detail about his record," said Gordon Duguid, a spokesman for the State Department.
"He is ready for those hearings and I do believe -- and I know that the president and the secretary also believe -- that Ambassador Hill is qualified," he continued. "I won't go down the huge list of the achievements he's had throughout his career but simply point on his negotiating experience both in the Six-Party talks and in the Dayton Accords, as being particular high points."
The Obama administration initially offered the position to the former head of the military's Central Command, retired Gen. Anthony Zinni, before choosing Hill after some U.S. officials balked at sending a military general to serve in Iraq.
Hill, who has long been American envoy to the Korean Peninsula nuclear issue, led nuclear disarmament talks with North Korea during the Bush administration.
While considered a seasoned negotiator, he was regarded by many Republicans as too willing to make concessions in an effort to prod Pyongyang to give up its nuclear weapons.
Kerry blamed the Bush administration, saying senior advisers didn't empower Hill to engage in direct talks with Pyongyang.
"In fact, had Ambassador Hill not been hamstrung by infighting among senior members of the Bush administration, President Obama might not have inherited such a dangerous problem on the Korean Peninsula," he  said.
Hill, if confirmed, would replace Ryan Crocker as America's top diplomat in Baghdad.
The swift, negative reaction from Congress does not bode well for Hill's appointment. He would have to be confirmed by the Senate, where Democrats hold a narrow majority and procedural rules require 60 votes to cut off debate.
McCain, Graham and Brownback, in a joint statement released late Thursday, cited a lack of experience in the Middle East to explain their opposition to Hill.
Brownback also referred to his "evasive and unprofessional" past dealings with Congress, while McCain and Graham referred to his "controversial legacy."
"The U.S. embassy in Baghdad is the world's largest, and our next ambassador will take the helm at a particularly critical time in our efforts in Iraq," Graham and McCain wrote. "The next ambassador should have experience in the Middle East and in working closely with the U.S. military in counterinsurgency or counterterrorism operations. Mr. Hill has neither."
FOX News' Trish Turner and The Associated Press contributed to this report.