Democratic candidate decries party's 'identity politics and victimology'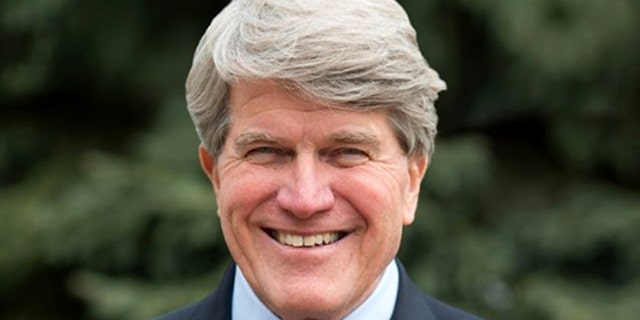 A Wisconsin Democratic gubernatorial candidate scolded his own party for its embrace of "identity politics and victimology," in a striking appeal to do away with "subgroups" and come together.
Matt Flynn is one of 10 candidates in a crowded Democratic primary field, seeking the nomination to compete against Republican Gov. Scott Walker in November.
Flynn, who previously was state Democratic Party chairman, complained about the culture in an interview last week with WHBY's "Fresh Take with Josh Dukelow."
"Our party right now, and I'm probably the only one who says this, is pickled in identity politics and victimology," Flynn said. "When I was at the convention recently, in Oshkosh, there were multiple caucuses of, there were all these subgroups, and there is no assimilation of the party anymore."
According to the Democratic Party of Wisconsin's website, the party has the American Indian Caucus, the Black Caucus, the Labor Caucus, the Latino Caucus, the LGBT Caucus, the Progressive Caucus, the Rural Caucus, the Veterans Caucus and the Women's Caucus.
"When I was the chairman, there were no caucuses," Flynn said.
When asked how he stood out from other primary candidates, Flynn noted that he was the only veteran, but also said he wants to get rid of these types of caucuses.
"A lot of these other people. They are very, very nice people, but they scurry around with all of these various identities and so on, and I think that sets me apart as well," Flynn said. "So my own belief is that we should get rid of the caucuses in the Democratic Party and come together again."
He added: "There were no caucuses under Franklin Roosevelt, Harry S. Truman, and John F. Kennedy, and there won't be under Matt Flynn if he's the governor."
CLARENCE THOMAS 'WORN DOWN' WITH VICTIMHOOD CULTURE
Supreme Court Justice Clarence Thomas, speaking from the other end of the political spectrum, made similar remarks in February. In a rare public appearance, Thomas said he was exhausted with how everyone seems to consider themselves a victim these days.
"At some point, we're going to be fatigued with everybody being the victim," Thomas, the second African-American to serve on the Supreme Court, said during an on-stage interview at the Library of Congress in Washington.
Thomas, a conservative appointed to the bench in 1990 by President George H.W. Bush, recalled speaking with a young black woman in Kansas who told him, "I'm really tired of having to play the role of being black. I just want to go to school."
"I just get worn down," Thomas said.