Democrat Keith Ellison wins Minnesota AG primary days after abuse allegations surface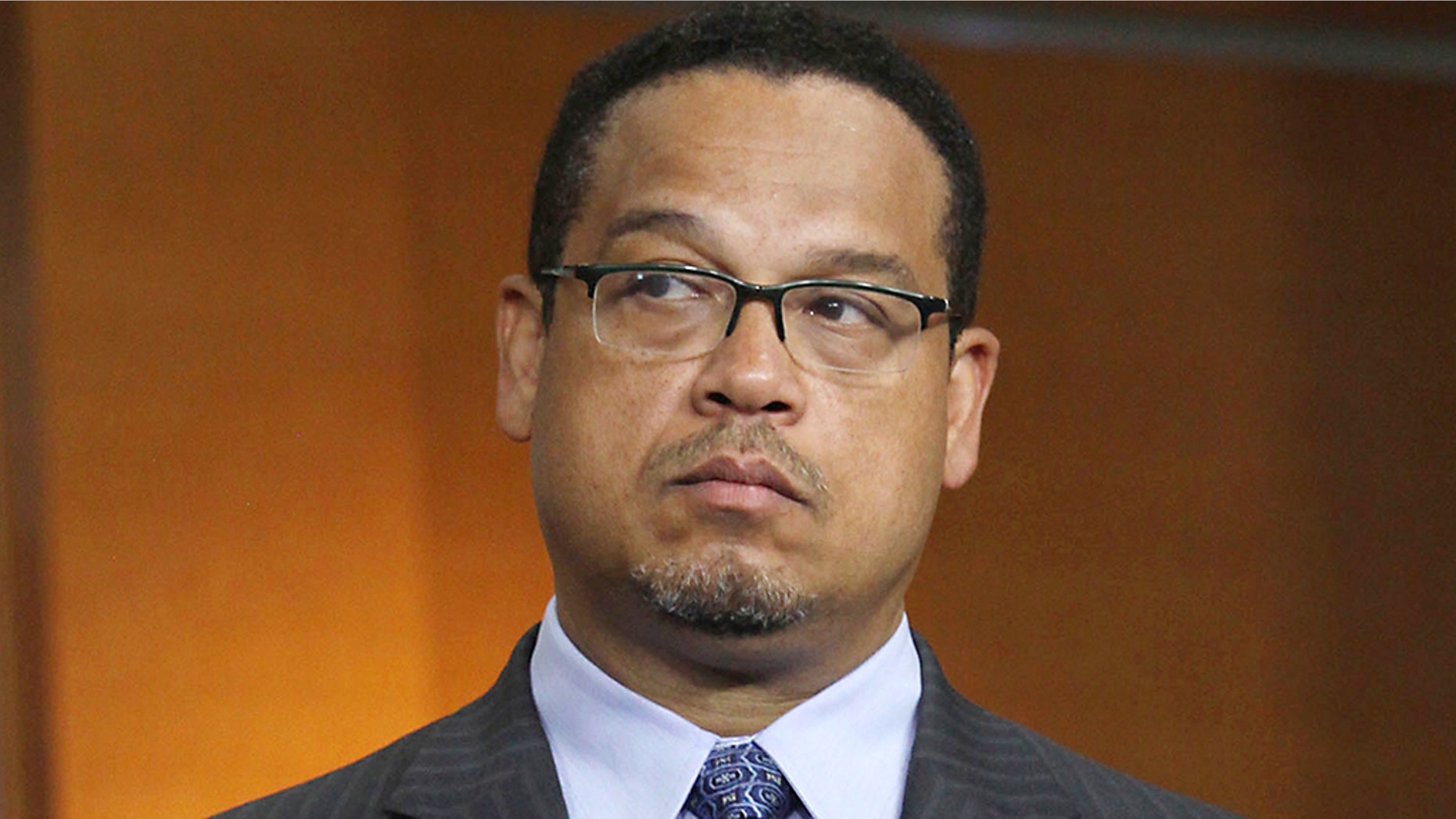 Democratic Rep. Keith Ellison scored a victory Tuesday night in the Minnesota primary race for the state's attorney general days after domestic abuse accusations against him surfaced.
Ellison, who serves as the deputy chairman of the Democratic National Committee and is the first Muslim elected to Congress, was accused over the weekend of emotional and physical abuse by an ex-girlfriend.
Addressing the abuse allegations in his victory speech, Ellison said: "We had a very unexpected event at the end of this campaign that happened. I want to assure you that it is not true."
Ellison ran for the position against state Rep. Debra Hilstrom, former Department of Commerce Commissioner Mike Rothman, former Ramsey County Attorney Tom Foley and attorney Matt Pelikan.
The abuse allegations against the congressman first emerged on Saturday when the son of Ellison's ex-girlfriend, Karen Monahan, alleged on Facebook that he'd read threatening text messages from the lawmaker. He also claimed to have watched a video in which Ellison dragged Monahan off a bed by her feet.
ABUSE ALLEGATIONS AGAINST TOP DEM KEITH ELLISON ROCK MINNESOTA AS VOTERS HEAD TO POLLS IN KEY RACES
Monahan posted on Twitter a day later that the allegations were "true."
"Every statement he made was true. @keithellison, you know you did that to me," she tweeted.
Ellison responded to the allegations, insisting that the video is non-existent and he "never behaved in this way."
Ellison has long been a leader in the Democratic Party.
The divorced 54-year-old is a six-term congressman who became deputy chairman of the DNC last year after falling just short of the top job. He was among candidates rushing to file for Minnesota's attorney general office after incumbent Lori Swanson made a late decision to run for governor.
TUESDAY'S PRIMARIES TEST GUBERNATORIAL HOPEFULS, EMBATTLED ELLISON: RACES TO WATCH
The Minnesota candidate has promised to fight back against policies of President Trump's administration that he argued were hurting people. He said he aimed to protect ObamaCare and restore net neutrality regulations.
This is a developing story. Please check back for updates.
Fox News' Gregg Re, Robert Gearty and The Associated Press contributed to this report.