Definite Maybes: Liberal, Moderate Dems Could be Pulled From Health Care Bill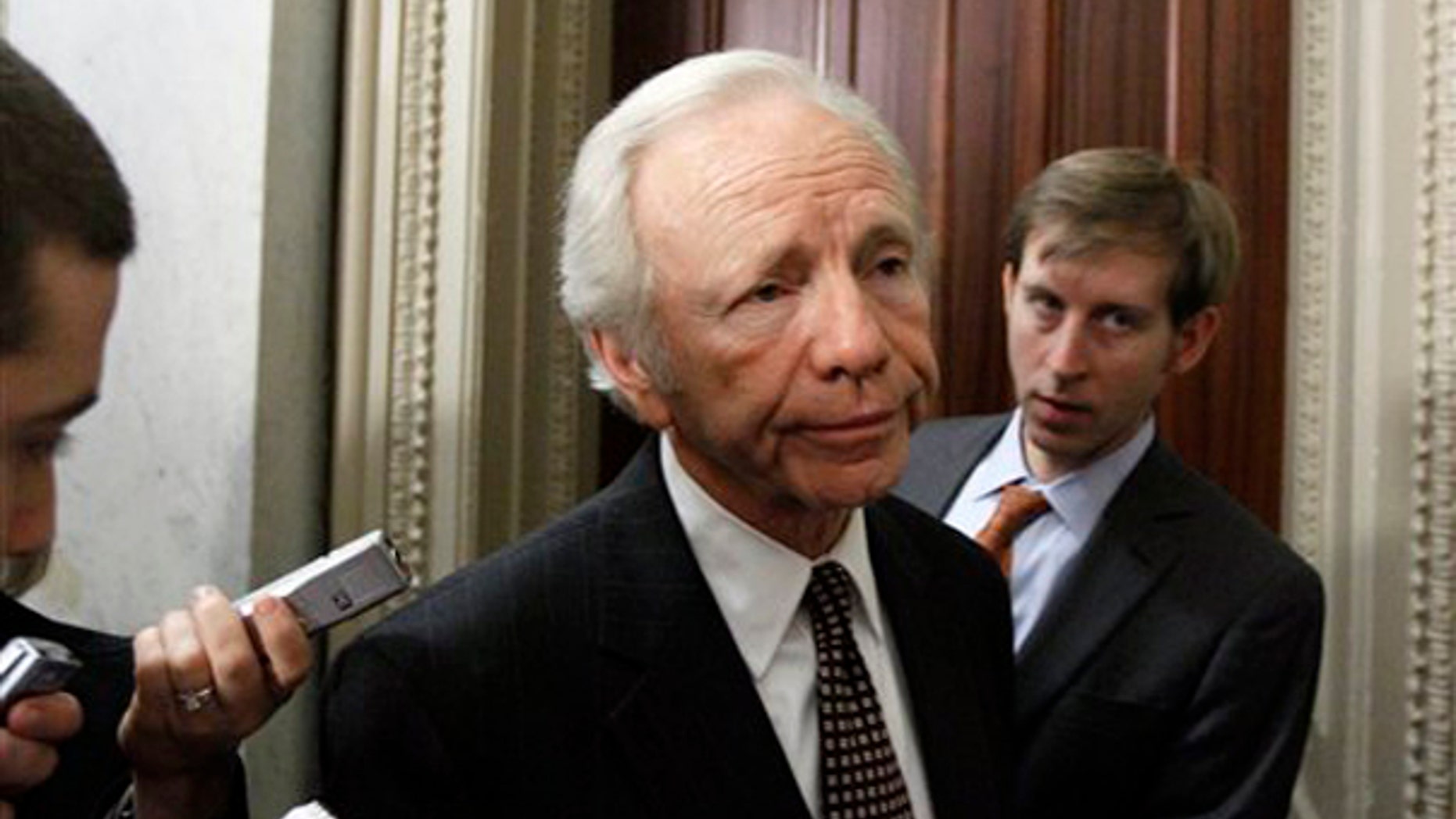 Senate Democrats voted unanimously Saturday night for debate to begin on mammoth health care legislation but several "ayes" could peel off in the month ahead as lawmakers negotiate a bill that is expected to have hundreds of amendments and face considerable haggling.
Independent Democratic Sen. Joe Lieberman, for instance, said Sunday that he remains firmly opposed to the so-called public option, a government-run insurance plan that is currently part of the 2,074-page, $848 billion bill.
"If we create a government insurance company, it's going to run a deficit and it's only the taxpayers that are going to pay for it. I don't want to do that," Lieberman said on NBC's "Meet the Press."
Sen. Blanche Lincoln of Arkansas is facing a tough re-election next year. She was the last Democrat to announce that she would sign onto the procedural vote that would allow debate to proceed.
Lincoln announced before her vote that she is still opposed "to a new government-administered health care plan ... and I will not vote in favor of the proposal that has been introduced by (Senate Majority) Leader (Harry) Reid as it is written."
Republicans are uniformly opposed to the bill right now, but several changes are expected. Several Democratic lawmakers suggested they would be willing to negotiate some changes if it meant attracting at least one GOP senator, Olympia Snowe, the sole Senate Republican to vote for any health care legislation during committee negotiations.
"I am committed to (the) public option," said House Majority Whip Dick Durbin of Illinois. "I think we've put together a good bill. We are open because we want to pass this bill. At the end of the day we want insurance to be more affordable, we want to stop the insurance industry abuses, we want to give American people a choice in this decision."
Appearing on "Meet the Press" with Durbin, California Sen. Dianne Feinstein suggested she may be willing to vote for a bill without the government-run insurance "if it had a rate authority to be able to control the increase in premiums, at least to keep it to medical inflation."
But Republicans insist that additional coverage could be brought about with fewer seismic shifts. Sen. Kay Bailey Hutchison, R-Texas, said two changes could be made to the bill to make health care more affordable -- creating an insurance exchange that adds no costs but increases transparency and competition among insurance companies, and health plans for small businesses.
"We don't have to tear down our whole system and the choices that we have and the quality health care we have in order to give more affordable health care," she said.
Another concern for Republicans is how the bill is paid. The Senate plan calls for saving more than $400 billion in savings from cutting Medicare waste over 10 years. Challenged on the premise, Sen. Arlen Specter, D-Pa., said he can't name an example of any Congress achieving the goal of reducing Medicare costs, but he is confident the Senate version won't add to the deficit.
"We are going to have a commission set up, very much like the base closing commission," Specter said on "Fox News Sunday." "When you say Congress doesn't have the political will, I think it's right. But listen, I'm committed not to vote for a health care package that adds to the deficit."
As well as Lincoln and Lieberman, Sens. Ben Nelson of Nebraska and Mary Landrieu of Louisiana are both considered moderates in the Senate and have suggested they could be no votes in the final analysis. But Democrats may also lose the support of liberals if a strong government-run health plan is not an option.
Sen. Bernie Sanders, I-Vt., said in a statement after the vote Saturday that he wants to proceed "because our current health care system is disintegrating and must be reformed." But with 46 million uninsured people in the United States and "almost 1 million Americans going bankrupt because of medically-related diseases," he said he wants stronger coverage.
"My vote for the final bill is by no means guaranteed. In the weeks to come I intend to do everything I can to make this legislation stronger and more effective for working families and taxpayers in Vermont and America and something all Americans can be proud of," he said.
But Sen. Sherrod Brown, D-Ohio, said he doesn't think any members of the Democratic caucus, including the two independents, will vote against final legislation.
"I don't think they want to be on the wrong side of history. I don't think they want to go back and say, 'You know, on a procedural vote, I killed the most important bill in my political career.' I don't think they want to be there on that. So I think in the end, we get them," he said on CNN's "State of the Union."