Defiant Clinton draws JFK comparison after Lewinsky questions, says he likes #MeToo movement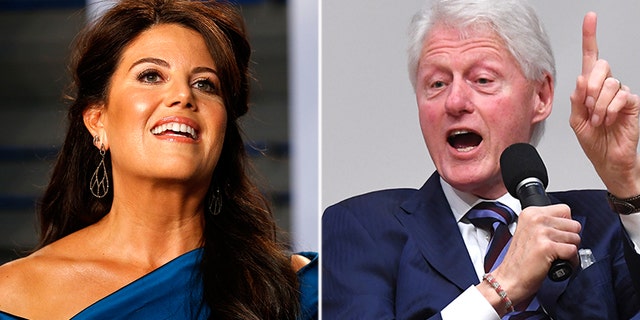 Former President Bill Clinton got defensive and compared himself to JFK when forced to discuss the #MeToo movement in relation to the Monica Lewinsky scandal during a heated interview on NBC's "Today" show on Monday morning.
Clinton appeared alongside author James Patterson to promote the political thriller "The President is Missing" that the two penned together. The former president was asked by NBC's Craig Melvin if he would have resigned over his sexual affair with Lewinsky in the Oval Office if it occurred in 2018 at the height of the #MeToo movement.
"I don't think it would be an issue because people would be using the facts instead of the imagined facts. If the facts were the same today, I wouldn't [step down], Clinton said.
"A lot of the facts have been conveniently omitted to make the story work, I think partly 'cause they are frustrated that they got all these serious allegations against the current occupant of the Oval Office and his voters don't seem to care," Clinton said. "I think I did the right thing, I defended the Constitution."
Melvin then asked Clinton if President Trump has been given a pass when it comes to allegations of sexual misconduct. The former president has apparently forgotten that adult film star Stormy Daniels has emerged as a household name for claiming she had an affair with Trump.
"No. But it hasn't gotten anything like the coverage you would expect," Clinton said.
Daniels' attorney, Michael Avenatti, has appeared on CNN and MSNBC so frequently that federal Judge Kimba Wood warned him about the "publicity tour" last week. Trump denied all inappropriate sexual behavior accusations, including the allegations made by Daniels.
The #MeToo movement has seen several once-powerful men come under fire for sexual misconduct. The movement was kicked into high gear last year when Hollywood heavyweight Harvey Weinstein was outed as a sexual predator in a story that NBC News famously passed on running. A few weeks later, NBC star Matt Lauer was fired for sexual misconduct.
"I like the #MeToo movement; it's way overdue," Clinton said. "It doesn't mean I agree with everything. I still have some questions about some of the decisions that have been made."
Melvin then asked Clinton if he feels responsible for pain Lewinsky has suffered.
"I felt terrible then, and I came to grips with it," Clinton said.
Melvin asked, "Did you ever apologize to her?"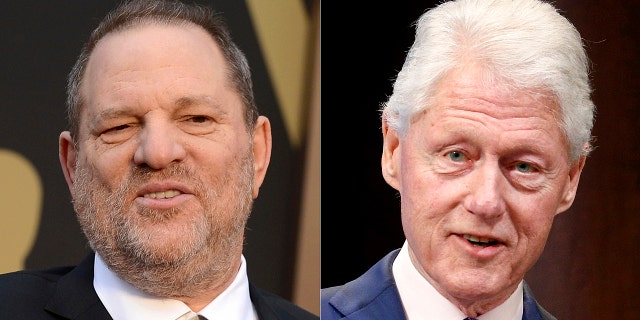 "Yes. And nobody believes that I got out of that for free. I left the White House $16 million in debt. But you, typically, have ignored gaping facts in describing this and I bet you don't even know them. This was litigated 20 years ago. Two-thirds of the American people sided with me. They were not insensitive to that. I had a sexual harassment policy when I was a governor in the '80s," Clinton said before snapping. "You are giving one side and omitting facts."
Melvin said he was not trying to present a side. Clinton, clearly annoyed with the line of questioning, said he has already "apologized to everybody in the world." The NBC News reporter then asked if he has apologized directly to Lewinsky.
"I have not talked to her," Clinton said. "I did say publicly on more than once occasion that I was sorry."
Melvin shot back, "You don't think a private apology is owed?"
Patterson then chimed in, saying the incident took place 20 years ago and mentioned other presidents who were accused of infidelity.
"You think President Kennedy should have resigned?" Clinton asked. "Do you believe President Johnson should have resigned? Someone should ask you these questions because of the way you formulate the questions. I dealt with it 20 years ago."
On Sunday, Clinton argued that impeachment hearings would already be in full swing if a Democrat were in the Oval Office and if the special counsel's investigation into Russian meddling in the 2016 election were as deep as it is now.
"I think if the roles were reversed — now, this is me just talking, but it's based on my experience — if it were a Democratic president, and these facts were present, most people I know in Washington believe impeachment hearings would have begun already," Clinton told "CBS Sunday Morning."
Fox News' Andrew O'Reilly contributed to this report.