Dean: Ethics Charges Could Get Rangel 'Thrown Out of Congress'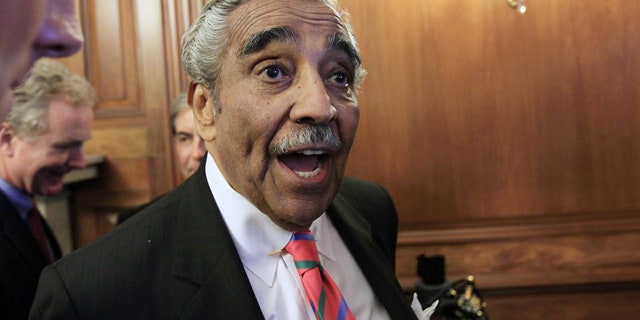 Former Democratic Party Chairman Howard Dean said Sunday that the ethical charges against Rep. Charles Rangel are the kind of thing that could get him "thrown out of Congress."
The New York Democrat was charged by a House investigative committee Thursday with multiple ethics violations. Rangel was defiant after the charges were announced, saying he welcomes the opportunity to tell his side of the story and ridiculing a reporter who asked whether he was concerned about losing his job.
But Dean, speaking on "Fox News Sunday," said that while Rangel is owed a "fair process," Rangel may have a job security issue.
"This process has to work, and I'm proud to say the process is working," Dean said. "He did some things that look like they ought to get him thrown out of Congress, and if it turns out that he did them, he's going to get thrown out of Congress. And I think that's the way the process is supposed to work."
Those charges were not immediately specified, but the ethics probe has focused on a litany of issues. Investigators focused on whether he improperly used official stationery to raise money for a center bearing his name at City College of New York; whether he improperly used four rent-controlled apartments in New York City; whether he knowingly failed to report hundreds of thousands of dollars in assets; and other questions.
The timing of the investigation means Rangel will likely face trial at the height of campaign season, an unwelcome development for Democrats already facing voter angst. Republicans were quick to use the Rangel investigation against his party -- House Minority Leader John Boehner said the announcement was a reminder of Democrats' "most glaring broken promise" to clean up corruption in Washington.
Rev. Jesse Jackson, though, said on "Fox News Sunday" that the ensuing months "may not be a spectacle."
Jackson, voicing respect for Rangel's contributions over his 40 years in Congress, noted that Rangel claims he's innocent and "may want to go through the due process route."