Cuomo calls female reporter's harassment question a 'disservice to women'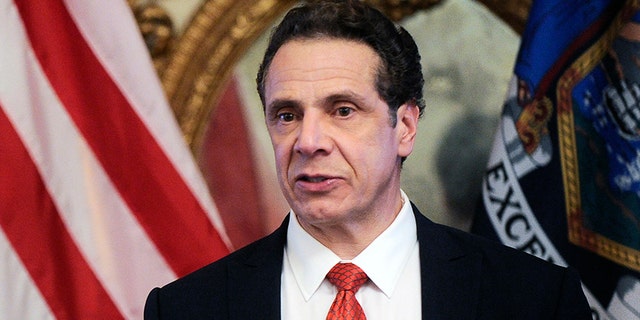 NEWYou can now listen to Fox News articles!
New York Gov. Andrew Cuomo sparred with a female reporter Wednesday after the journalist asked what his administration was doing to confront sexual harassment in state government.
Public radio reporter Karen DeWitt asked Cuomo whether he was considering new policies in light of the national attention on sexual misconduct, as well as the recent resignation of Sam Hoyt, a state economic development official who was under investigation for harassment.
"You did have [harassment] going on within your own administration allegedly, with Sam Hoyt. What could you do differently to kind of pick up on that?" DeWitt asked Cuomo, according to The Washington Free Beacon.
"You have it going on in journalism," Cuomo answered. "What are you going to do differently?"
"I think you missed the point," Cuomo told DeWitt later in the exchange. "When you say `it's state government' you do a disservice to women, with all due respect, even though you're a woman."
Cuomo said he feels that questions about the state response minimize the broader issue of sexual assault, which he said is a problem in all industries and areas of society. "It's not government. It's society," he said.
DeWitt pressed Cuomo for specifics about the state's response. "I understand," she told Cuomo following his comments on the scope of sexual harassment, "But can you just name one thing?"
"No," Cuomo said.
The governor later clarified that he intended his comment to be about the need for comprehensive, societal approach to the problem. He said he will put forward proposals to address sexual harassment in his state of the state address next month.
The state's Republican Party took Cuomo to task for the exchange with DeWitt, labeling it a "bizarre lecture to a female journalist about sexual harassment."
Several state lawmakers have faced allegations of harassment and sexual misconduct in recent years. Several women lawmakers have called for a new, uniform policy covering all elected officials and state employees, instead of the current patchwork of policies in the executive and legislative branches.
Click for more from The Washington Free Beacon.
The Associated Press contributed to this report.