Could restoring relations with Venezuela be Kerry's first test?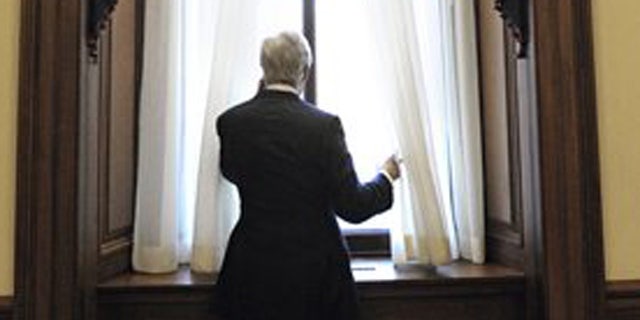 NEWYou can now listen to Fox News articles!
Washington – America's decades-old political and economic deep-freeze with Venezuela could start thawing.
As the world waits for word on President Hugo Chavez's health after his recent cancer surgery, there have been whispers in Washington that efforts to restore ties between the two nations could be on their way.
In the U.S., the job of mending fences likely will fall on Sen. John Kerry's shoulders. Kerry was tapped in December by President Obama to replace outgoing Secretary of State Hillary Clinton.
In his current role as chairman of the Senate Foreign Relations Committee, Kerry has traveled around the world on behalf of the Obama administration, mending frayed relationships in Pakistan and Afghanistan.
If he is confirmed as the next secretary of state – as is expected – making nice with Venezuela would be one of his first tests as head of the department. Whether he succeeds could have a heavy impact on both countries, but it won't be easy.
Tensions between the U.S. and Venezuela have been brewing ever since Chavez took power in 1999. He built alliances with anti-American governments in Iran, Cuba and Nicaragua and even called President George W. Bush "the devil" during a 2006 speech at the United Nations. He also has repeatedly referred to former Defense Secretary Donald Rumsfeld as "Mr. War."
In 2005, Chavez told Venezuelans he had evidence that the U.S. had drawn up blueprints to invade his country in a plan code-named "Operation Balboa." U.S. officials refuted those allegations and others, including Chavez's claim that the Central Intelligence Agency was trying to assassinate him and that the Bush administration was behind a military coup designed to topple his government in 2002.
In Venezuela, Vice President Nicolas Maduro is facing his own test of sorts.
As Chavez's chosen successor, he has tried to galvanize the often-feuding factions within Chavez's party with mixed results. In recent weeks he's gone on a PR campaign, trying to channel some of the charisma of Chavez -- railing against America's foreign policy, singing songs and kissing babies.
Late Friday, Maduro generated some new friction when he said during a televised interview that Chavez could take the oath of office for his next term at a later date if he was unable to make the swearing-in ceremony next Thursday due to health issues. That declaration didn't sit well with some who say it's not Maduro's place to say when the president is sworn in.
But Maduro is flexing his political muscles. He went on the offense and said it didn't matter when Chavez was sworn in because he was re-elected. He went a step further - Chavez-style - and pulled out a tiny blue copy of the country's constitution and began reading it during his on-air interview.
Opposition lawmaker Maria Machado said in a Twitter message that under the constitution, the vice president will no longer be in office once inauguration day comes and therefore doesn't get to dictate the details.
"The decision about Jan. 10 corresponds to the National Assembly and not the (Supreme Court)," Machado wrote. "Otherwise, it would be a shameful violation for the Constitution."
Others see it differently.
"Maduro's comments are not surprising," said Michael Shifter, president of the Inter-American Dialogue. "The government holds all the cards in the current situation, particularly given the compassion for Chavez's serious illness. It has interpreted the constitution loosely, to its own political advantage."
"Chavez controls all the key institutions, and it's doubtful that most Venezuelans will get too upset about what seems a fairly minor constitutional provision," Shifter added. "Attacking the government because it has no objections to the Supreme Court swearing in Chavez after Jan. 10 is not exactly a winning political strategy for the opposition."
However it plays out politically in Venezuela one thing is for sure, officials tell FoxNews.com. Washington will be watching.