CNN star Chris Cillizza's Q & A session becomes epic disaster as critics savage his ethics, biases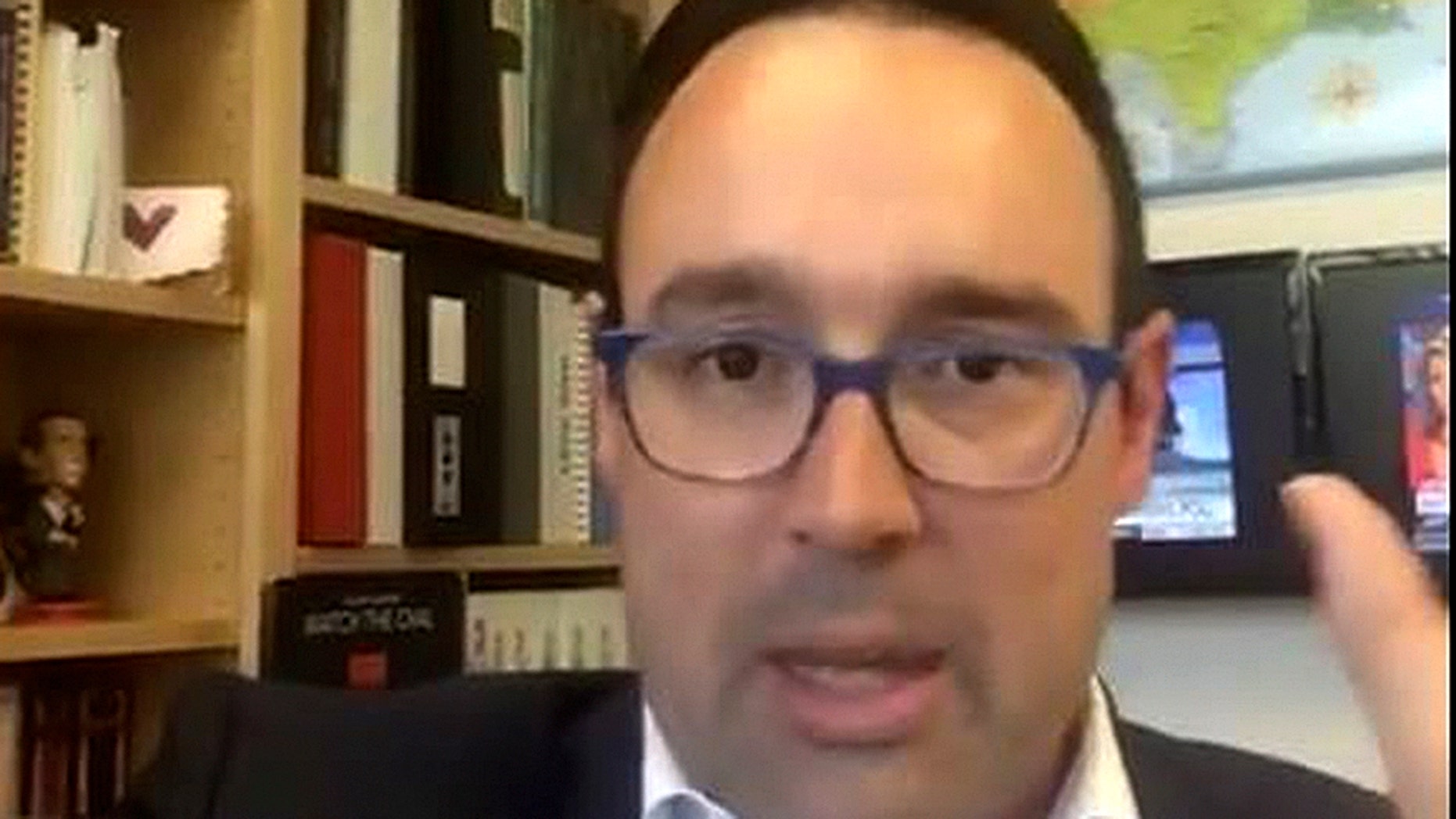 Reddit commenters bashed CNN Politics editor Chris Cillizza during an "Ask Me Anything" forum on Tuesday, criticizing the reporter for his biased views and questioning his journalism ethics.
Cillizza hosted the one-hour online Reddit forum in the afternoon, welcoming users to ask him questions to answer. Most commenters immediately slammed the editor for the lack of balanced reporting in his articles and treating "politics like sport."
"Chris, have you considered the fact that your reporting style of repeated and absurd focus on completely inane subjects, like 'an analysis of the Trump-Macron handshake' not only makes us all collectively stupider, but fundamentally devalues the role politics has in shaping our lives in favor of absurd horse race coverage that focuses on inside baseball to the exclusion of real working families?" one commenter said.
"Why do you think so many other journalists think you suck?" another wrote, to which Cillizza replied: "Everyone -- even reporters -- is entitled to their opinion about my work."
"Why did CNN hire a joke such as yourself," another participant asked.
"Similarly, do you acknowledge in any way that there's an issue with treating politics as entertainment or sport rather than something with life-and-death consequences?" someone also commented.
However, the question that generated the most talk came from a user asking Cillizza about his approach to journalism and how it can "be damaging to the public dialogue."
CNN POLITICAL COMMENTATOR WON'T CALL TRUMP HER PRESIDENT
The person specifically referenced Cillizza's comment, which stated: "My job is to assess not the rightness of each argument, but to deal in the real world of campaign politics in which perception often (if not always) trumps reality. I deal in the world as voters believe it is, not as I (or anyone else) thinks it should be."
Cillizza replied, saying "perception matters LOTS in politics."
"We've seen it with the rise of Trump. I get asked ALL THE TIME why 'we' (the media) didn't fact-check Trump during the campaign. I always respond the same: We did! All the time!" Cillizza said.
He added that he is "evolving" as a journalist and making sure his reporting "portrays the fact that people don't necessarily change their minds based on proven facts."
Much of the forum included hundreds of joking questions such as, "Chris, how much do you really make? I assume the 8 figures thing on twitter had to be a joke" and "Are you willing to show the feet?"
More than 500 people left "questions" in the forum.
ERIC TRUMP MOCKS JIM ACOSTA: 'SUDDENLY @CNN HAS A MORAL COMPASS?'
The AMA forum comes after CNN political commentator Angela Rye refused to call President Trump "her" president.
"There are a lot of things that your president has done to defy logic— let's at least acknowledge that," Rye said to Republican Rep. Jack Kingston.
"Your president, too, Angela. Your president, too," Kingston fired back.
"Well, he's your president," Rye said again, refusing to call Trump "her" president.