Clinton, Obama return to public eye with new ventures
The two biggest names in Democratic politics – yes, that's still Barack Obama and Hillary Clinton – incrementally are making their return to the public eye, after an apparent waiting period as President Trump settled into the Oval Office job the former held and the latter sought.
Declaring "I'm home," Obama on Wednesday returned to Chicago to update the public on his future presidential center.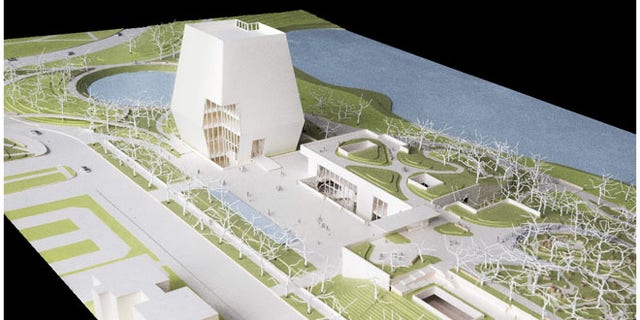 The project as envisioned will feature the usual trappings – a library, a museum – but Obama described it Wednesday as something more ambitious, and "more like a campus."
The former president said the goal is a "premier institution for training young people in leadership."
This could differentiate the center from others that stand more as monuments to the presidents for which they are named, and points to Obama taking an active role in preparing others to, as he put it, "take up the torch."
Clinton, too, is plotting a return to, if not politics, advocacy.
Axios reported Wednesday that, according to an unnamed source, Clinton plans to soon launch a political action committee. This was described as a way of "acting as a quiet catalyst" for favored organizations rather than part of any last-try run for office.
The former Democratic presidential nominee also threw a log Tuesday on the smoldering embers of her 2016 defeat by pointing the finger at FBI Director James Comey and "Russian WikiLeaks" for the biggest upset in modern presidential politics.
She said she takes responsibility, but her comments at a New York forum helped stoke the narrative that outside forces denied her victory in November – and drew a retort from Trump, who tweeted that Comey was "the best thing that ever happened to Hillary Clinton in that he gave her a free pass for many bad deeds!"
As Comey defended his actions in Senate testimony Wednesday, Trump called the Russia claims an "excuse" and posited in the third person: "Perhaps Trump just ran a great campaign?"
But Clinton's return to the public eye goes beyond occasional symposium talks and Chappaqua hikes.
Clinton also reportedly plans to return to the paid speaking circuit, which Obama already joined. The Harry Walker Agency speakers bureau currently has a page up where interested parties can inquire about "availability & fees" for Clinton.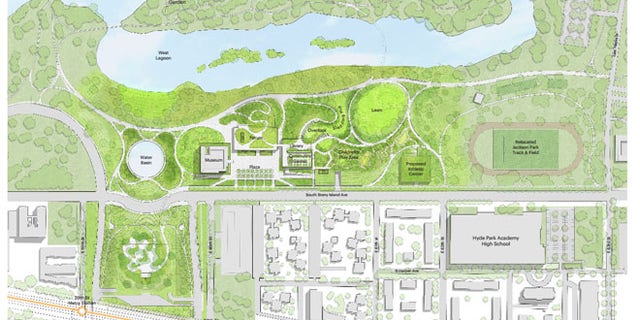 According to Axios, Clinton does not plan to go point for point challenging Trump on a daily basis. But during the Tuesday forum where she reminisced about the 2016 race, she said she'll be an "activist citizen, and part of the resistance" – and is writing a book.
Obama, meanwhile, is going the route of Clinton's former-president husband, having opened a foundation and now working on his presidential center and library.
The Obama Presidential Center will be situated on Chicago's South Side, the storied neighborhood that featured prominently in Obama's political rise.
There, the Obama Foundation and the ex-president on Wednesday offered a glimpse at new renderings for the center, expected to cost hundreds of millions of dollars and feature a community garden, lagoon and forum in addition to the other focal points.
Obama said he and former first lady Michelle also were donating $2 million to a summer-jobs program in the community.
To date, the former president mostly has stayed out of the fierce political debate in Washington, but has occasionally chimed in – whether on Twitter or via a spokesperson. Most recently, he praised late-night host Jimmy Kimmel for his emotional monologue about his newborn baby's heart condition and the importance of covering pre-existing conditions.
Obama tweeted, in reference to his health care law, "Well said, Jimmy. That's exactly why we fought so hard for the ACA, and why we need to protect it for kids like Billy. And congratulations!"