China lands plane on controversial man-made island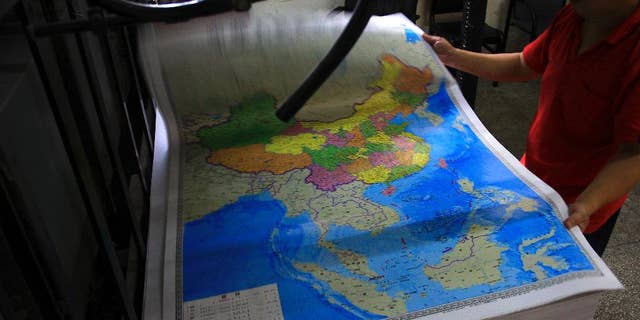 China landed a civilian plane on one of its controversial man-made islands in the South China Sea over the weekend, a U.S. defense official told Fox News.
The test flight, first reported by The Wall Street Journal, is seen as a sign of the country's growing capabilities. According to the Journal, the flight already has drawn a protest from Vietnam, which accused China of violating its sovereignty.
According to the U.S. defense official, China landed a Cessna at Fiery Cross Reef on Saturday to test one of its new runways built on top of the artificial reef -- part of the disputed Spratly Islands.
Asked if the official expected China to bring military aircraft to the contested islands, there was no immediate comment.
On Monday, State Department spokesman John Kirby said he was "concerned" by China's action.
"To begin flight operations at this new airfield in a disputed area raises tensions and threatens regional stability," he said. "We again call for all claimants to halt land reclamation, further development of new facilities, and the militarization on their outposts, and instead focus on reaching agreement on acceptable behavior in disputed areas. We have made this case clear repeatedly, and we will continue to make it."
According to the Journal, China has now completed two airfields in the South China Sea – in an area claimed by several nations including the Philippines
Fox News' Lucas Tomlinson contributed to this report.