CBC Touts Reid's Civil Rights Record Against GOP Criticism of 'Negro' Comment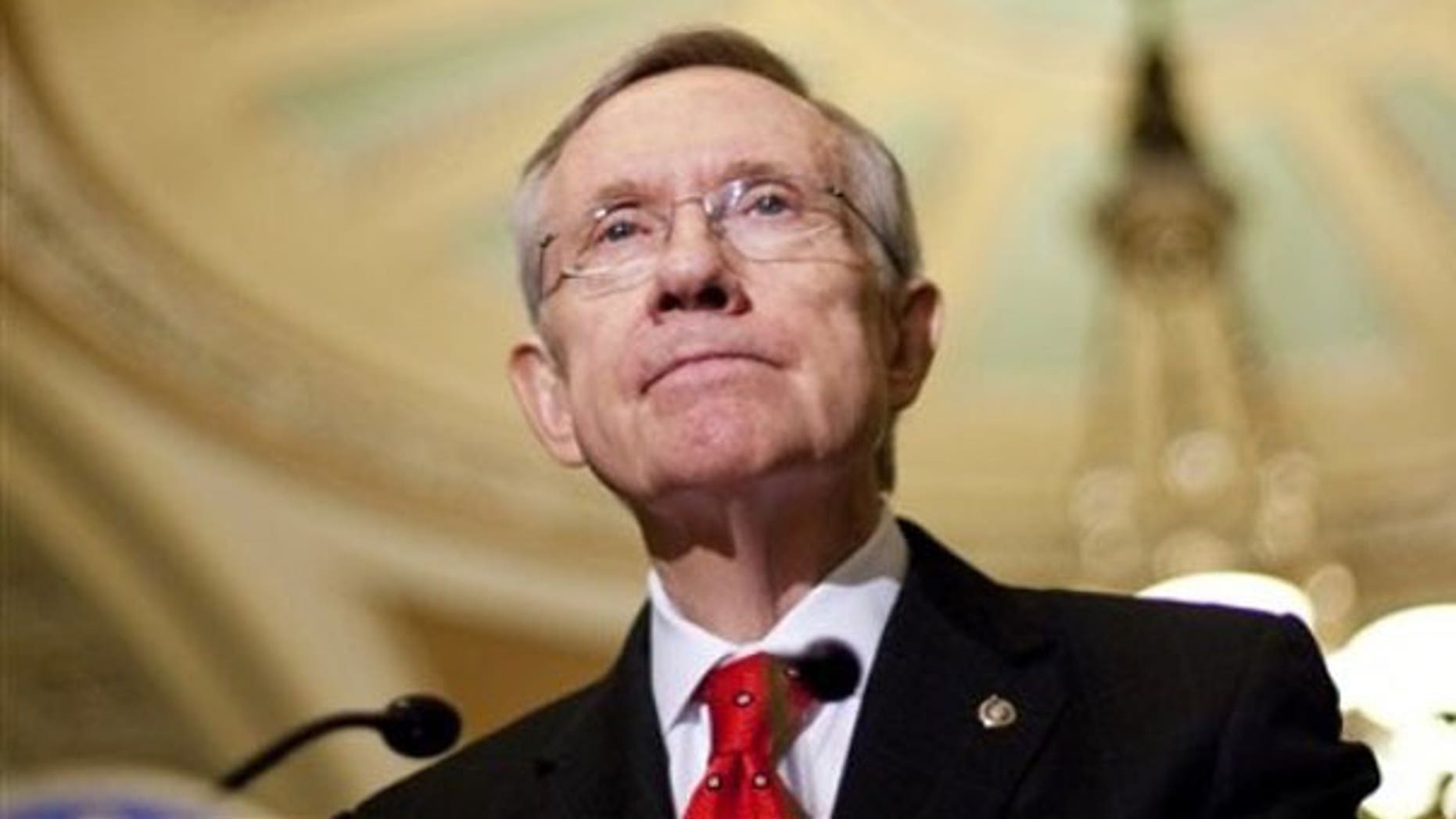 The Congressional Black Caucus leaped to Senate Majority Leader Harry Reid's defense Monday, saying his support of minority-friendly legislation like health care reform overshadows any offense caused by describing Barack Obama in 2008 as "light-skinned" with "no Negro dialect" unless he wants one.
Reid spent the weekend furiously calling up black political leaders and groups to express regret for the comments, which were reported in the new book, "Game Change."
While Republicans like GOP National Committee Chairman Michael Steele have called on Reid to step down as majority leader, leading Democrats -- particularly black lawmakers -- have sprung to Reid's defense.
Rep. Barbara Lee, chairwoman of the CBC, released a written statement Monday saying Reid "understands the gravity" of his comment but should remain as majority leader. She said Reid, unlike Republicans, works on behalf of poor and minority communities.
"There are too many issues like the economy, job creation and energy for these regrettable comments to distract us from the work that must be done on behalf of the American people," Lee, D-Calif., said.
"Over the years, I have had an opportunity to work with Majority Leader Reid. Senator Reid's record provides a stark contrast to actions of Republicans to block legislation that would benefit poor and minority communities -- most recently reflected in Republican opposition to the health bill now under consideration."
She said Reid should continue serving in his post to "guide this important agenda through the Senate."
Eric Holder, the country's first black attorney general, also defended Reid in an interview with The Associated Press.
"I don't think that there is a prejudiced bone in his body," he said.
Democrats were on high alert over the comment Monday, as Republicans continued to press the issue, in Washington and in Reid's home state of Nevada, where he is facing a tough race for re-election.
Reid's GOP opponents have criticized him for the remark. Also, a Tea Party group is launching a $1 million ad campaign against Reid on Monday in Nevada.
Republicans are trying to paint a picture of hypocrisy in the Democratic Party. They are comparing Reid's remark, and the reaction to it, with the fallout for former Sen. Trent Lott, who resigned as Republican leader in 2002 after praising Sen. Strom Thurmond, who had been a segregationist in the 1940s, at a birthday celebration.
The National Republican Senatorial Committee is drawing attention to the criticism Democrats had for Lott after his remark, contrasting that against the praise they now have for Reid. NRSC head John Cornyn, R-Texas, called on Reid to resign Sunday, citing the Lott incident.
"In 2002, Democrats expressed outrage at Senator Lott and called on him to step down as leader. That same standard should be applied to Senator Reid and his embarrassing and racially insensitive statements; statements, I would add, that Senator Reid still has yet to clarify," Cornyn said in a written statement.
Meanwhile, Democrats plan to fire back by releasing the NAACP ratings for the Republican senators who've criticized Reid, according to Politico.com.
For his part, Reid has carefully tried to manage the fallout from his comment. Reid spoke with Lee over the weekend, as well as the Rev. Al Sharpton, Democratic strategist Donna Brazile, House Minority Whip James Clyburn, D-S.C., and NAACP Chairman Julian Bond.
Sharpton told Fox News on Monday that while Reid's remark counts as a "misstatement," it should not count too heavily against him since he was trying to express support for Obama at the time.
The comment was "nowhere near comparable to saying you wish a segregationist had been the president," Sharpton said. "He was saying the opposite."