Can Obama Strike Balance Between Safety and Ideals?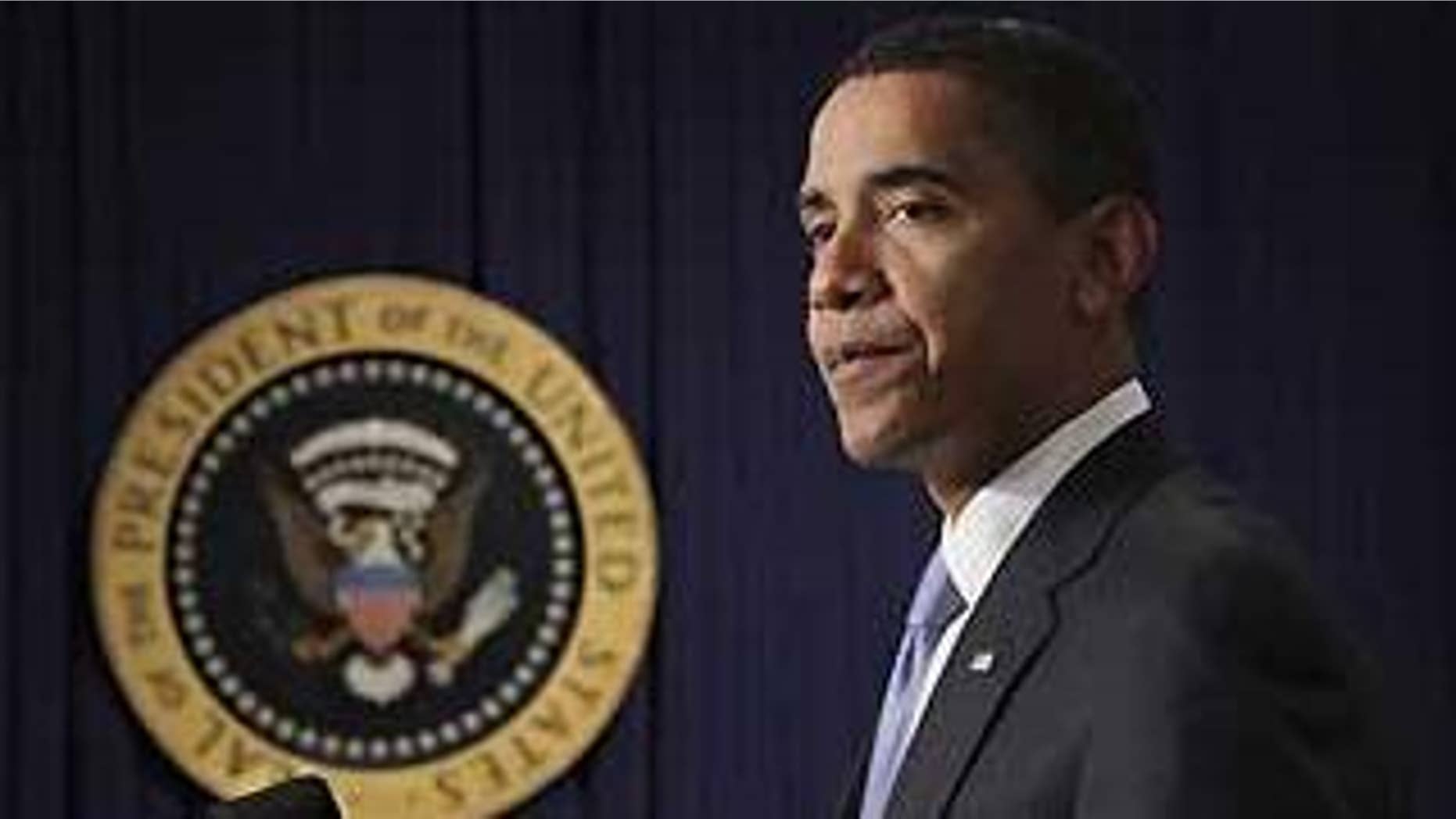 President Obama made a slew of executive moves Wednesday to demonstrate his intention to break with the ways of the Bush administration.
He issued new ethics rules for lobbyists; declared a "new era of openness" by encouraging the disclosure of government information when possible; froze pay for senior staff; ordered a halt on pending regulations; and moved toward ordering the closure of the Guantanamo Bay detention center and the suspension of military tribunals.
Obama indicated that he plans to strike a new tone when he said during his inaugural address, "We reject as false the choice between our safety and our ideals."
Flexing his own maverick streak, Obama also quipped, "I'm a lefty. Get used to it," as he signed his first proclamation.
But Obama's desire to demonstrate his ideals in full could soon run up against the pressing need to tackle the country's top security and economic challenges.
Allan Lichtman, political history professor at American University, said such symbolic gestures as the latest executive orders will slow in a matter of weeks.
"He has three top priorities: the economy, the economy and the economy," he said. "People are expecting major things very quickly -- quicker than 100 days."
He said Obama's early actions deftly take advantage of the spotlight that is trained on him, by setting an ethical tone to his administration.
But he said those items should soon take a back seat to the campaign to steer the country out of recession and also shift military focus from Iraq to Afghanistan.
Obama showed he considers the handling of the wars a top priority as he assembled top security advisers and officers for a meeting Wednesday. Obama met with Ryan Crocker, U.S. ambassador in Iraq; Gen. Raymond Odierno, the top general in Iraq; Gen. David Petraeus, the Central Command head; Adm. Mike Mullen, chairman of the Joint Chiefs of Staff and Defense Secretary Robert Gates.
Obama also placed calls to four Middle Eastern leaders, including Israeli Prime Minister Ehud Olmert and Palestinian Authority President Mahmoud Abbas -- an act the White House press secretary Robert Gibbs said demonstrates his commitment to an Arab-Israeli peace.
Some warn that even with a priority like Iraq, Obama must not let campaign promises imperil the security of that country.
Dan Senor, former Iraq coalition spokesman, said Obama's promise to remove all combat brigades from Iraq within 16 months of taking office should be flexible. He said whatever residual teams Obama leaves in the country should also be combat-trained.
"The idea that we will keep, for instance, trainers in Iraq and we will keep advisers in Iraq and we will remove combat brigades -- it would be irresponsible to leave trainers or advisers to work with Iraqis who aren't combat-capable," he said. "A -- their lives would be at risk. And B -- the Iraqi security forces just simply wouldn't respect them."
Obama's Guantanamo orders also raised concerns that, despite his inaugural credo, the president could be in danger of placing ideology over security.
"If we do not view this as a war-time event we'll be making a huge mistake," Sen. Lindsey Graham, R-S.C., told FOX News. "I do not want to criminalize the war when we close Guantanamo Bay."
He said he believes the detention center can be closed, but questions need to be answered about where the prisoners will go.
House Minority Leader John Boehner echoed that concern in a written statement Wednesday. He said the facility should stay open "as long as it is necessary to protect our national security interests."
"They've got to keep this (legal) architecture. They cannot just default to the criminal justice model," constitutional lawyer David Rivkin said.
But Lichtman said Obama's ideological goals and the practical needs of the country are not all mutually exclusive.
For instance, by withdrawing combat troops from Iraq as promised, he holds on to the political capital he will likely need to commit more forces in Afghanistan.
"I think it's very important he deliver on that. His base hates the war in Iraq. And they expect him to deliver on that promise because it's in his control," Lichtman said.
Plus he said pursuing progressive measures like green technology folds into the broader effort to revive the economy. Obama has called for investment in clean energy as a way to create millions of new jobs.
And with government figures showing the Department of Defense has obligated more than $670 billion to the War on Terror since the Sept. 11 attacks, Obama's quest to end the Iraq war might seem more fiscally prudent now that Congress is considering spending another $825 billion in economic stimulus.
The debate over the stimulus package could be an ideological clash of its own, as Democrats press for spending and Republicans press for tax cuts.
FOX News has learned that Obama will meet with House Republicans next week to talk about GOP alternatives to boosting the sagging economy.
House Republican leaders earlier sent a letter to the new president asking for a meeting to discuss the economy and some of their ideas to help ease the crisis.
Obama has indicated he wanted to govern "from the middle" and expressed interest in working with the House GOP.
FOXNews.com's Judson Berger, FOX News' Chad Pergram and The Associated Press contributed to this report.