Budding 2016 presidential field set to be among most diverse in US history
The announcement Monday by a Canadian-born Cuban-American that he will seek the White House in 2016 marks just the first entry in what is shaping up to be one of the most diverse presidential fields in U.S. political history.
Counting Sen. Ted Cruz, candidates and potential candidates now include at least one African-American, two women, two Cuban-Americans and three Catholics.
The field comes into view just a generation after John F. Kennedy defied political odds by winning the 1960 White House race amid a country still wary of his Roman Catholic religion.
Today, political talk about the potential candidacies of New Jersey GOP Gov. Chris Christie, former Florida GOP Gov. Jeb Bush or former Maryland Democratic Gov. Martin O'Malley focuses less on their Catholic faith than on their economic and foreign policy.
"The field is just more reflective of where the country is demographically," Matthew Dallek, an assistant political professor at George Washington University, said Monday.
He also said the potential Republican field looks "much more diverse" than in years past but that the diversity among the entire field is not unprecedented -- considering in part that Hillary Clinton, the presumptive 2016 White House Democratic front-runner, came close to winning the nomination in 2008 and Barack Obama that year was elected the country's first black president.
Cruz's announcement Monday makes him the first Latino major party presidential candidate since Democrat Bill Richardson in 2008.
Florida GOP Sen. Marco Rubio, who like Cruz is a Cuban-American, is expected to make his official announcement in April.
The history of female U.S. presidential candidates goes back to the late 1800s. But none has come closer than Clinton. Yet she may not be the only female contender on the field this time around. Businesswoman Carly Fiorina is weighing a Republican bid, and has trained much of her criticism in recent speeches on Clinton's tenure as secretary of state.
Republican and retired pediatric neurosurgeon Ben Carson is the only known African-American considering a 2016 presidential run.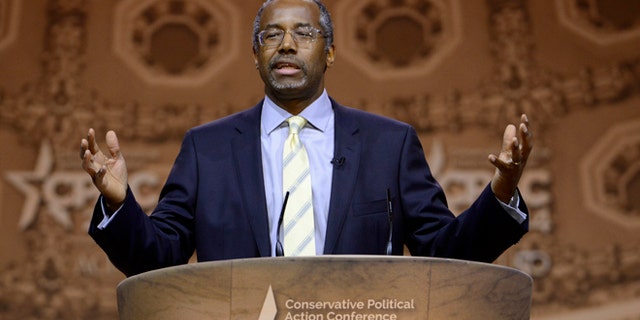 Dan Holler, Heritage Action for America's communications director, said Monday that diversity in the Republican field helps the party because it shows "everybody has the opportunity" to advance party policies.
"The more people making the case, the more receptive people are going to be to a Ted Cruz or a Carly Fiorina," he said.
Though being Catholic is no longer considered a major hurdle toward becoming president, a candidate's race and religion will likely continue to stir public debate.
"Were it not for the transformative love of Jesus Christ, I would have been raised by a single mother," Cruz said Monday in declaring his candidacy, describing his upbringing and how his father initially left when Cruz was a child but returned after finding religion.
Kennedy famously said two months before winning the White House, "I am not the Catholic candidate for president. I am the Democratic Party candidate for president who also happens to be a Catholic. I do not speak for my Church on public matters, and the Church does not speak for me."
In 2008 and 2012, Republican nominee Mitt Romney, who won the party nomination the second time, also was called upon to explain his Mormon faith but rarely brought up the issue, reportedly because advisers feared it would alienate some voters.
"Religion has become less of a flashpoint," said Dallek, while arguing the topic would dominate more of the political debate if a Jewish or Muslim candidate became a major contender.
David Karol, an associate professor of American politics at the University of Maryland, thinks religion will be "very important" in the 2016 races, particularly during the Republican primaries because there will likely be little diversity of opinion on key issues like abortion and same-sex marriage.
He also argued that Romney struggled because "Christian evangelicals were not very comfortable" with his Mormon religion and that Cruz choosing to announce his candidacy at Liberty University was a clear effort to "identify himself with this strain of Christianity."
"That's where he's putting his chips," Karol said.
Wisconsin Gov. Scott Walker, who with Bush leads most early polls for the 2016 Republican nomination, is a member of a nondenominational evangelical church.
Bush is not of Hispanic descent but is married to a Mexican-American woman and has three Latino children. That Bush, Cruz and Rubio have a Latino or Hispanic background could be an advantage, considering the growth of that population across the country and the importance of winning their vote.
Obama won reelection in 2012 with roughly 71 percent of the Hispanic vote, compared with roughly 27 percent for Romney.