Biden says 'absolutely comfortable' with gay marriage rights, cites 'Will & Grace'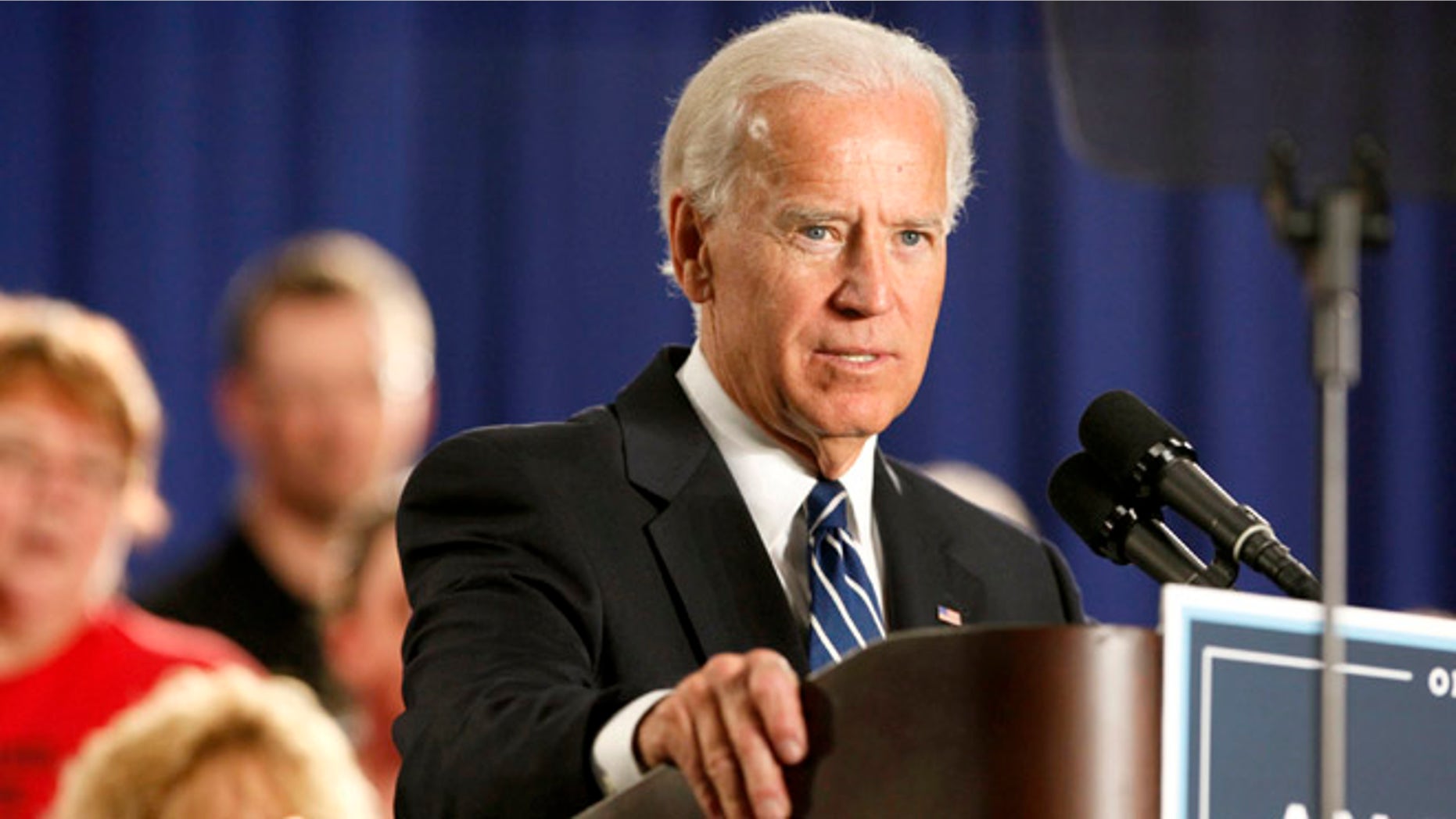 Vice President Biden said Sunday he is "absolutely comfortable" with same-sex couples having the same rights as others, in a statement that appeared to go beyond what President Obama has said publicly on the issue.
While stressing that "the president sets the policy," Biden described his personal view during a Sunday show interview. The Obama campaign quickly claimed Biden was merely echoing the president's position, but the language the vice president used was certainly stronger than Obama's past statements.
"I am absolutely comfortable with the fact that men marrying men, women marrying women and heterosexual men and women marrying are entitled to the same exact rights, all the civil rights, all the civil liberties," he said on NBC's "Meet the Press." "And quite frankly, I don't see much of a distinction beyond that."
Biden went on to say the situation is "evolving" and that the "social culture" is changing. In doing so, he cited the hit sitcom "Will & Grace," which was about a woman living with a gay man. "I think 'Will & Grace' probably did more to educate the American public than almost anything anybody's ever done so far," he said.
Asked whether the Obama administration would openly endorse same-sex marriage in a second term if Obama's re-elected, Biden said he "can't speak" to that.
Obama has signaled support for the gay-rights community, in both his push to overturn the "don't ask, don't tell" policy banning gays from serving openly in the military and his administration's decision to stop defending the Defense of Marriage Act -- which defines marriage as between a man and woman.
Still, the president has frustrated some gay-rights groups by not explicitly backing gay marriage. On the issue, he has said his views are "evolving."
Faced with a flurry of questions about Biden's Sunday show comments, Obama campaign adviser David Axelrod tweeted: "What VP said-that all married couples should have exactly the same legal rights-is precisely POTUS's position."
A Biden spokesperson also said in an email that Biden "was saying what the president has said previously -- that committed and loving same-sex couples deserve the same rights and protections enjoyed by all Americans, and that we oppose any effort to roll back those rights.
"That's why we stopped defending the constitutionality of section 3 of the Defense of Marriage Act in legal challenges and support legislation to repeal it. Beyond that, the vice president was expressing that he, too, is evolving on the issue, after meeting so many committed couples and families in this country," the spokesperson said.
That didn't appear to be how the Human Rights Campaign, a national gay advocacy group, took it.
"We are encouraged by Vice President Biden's comments, who rightly articulated that loving and committed gay and lesbian couples should be treated equally. Now is the time for President Obama to speak out for full marriage equality for same-sex couples," campaign President Joe Solmonese said in a statement.
Biden had previously described national acceptance of gay marriage as inevitable, but did not speak specifically about his own beliefs.