Biden Lands in Baghdad, on Surprise Visit to Meet With Iraqi Officials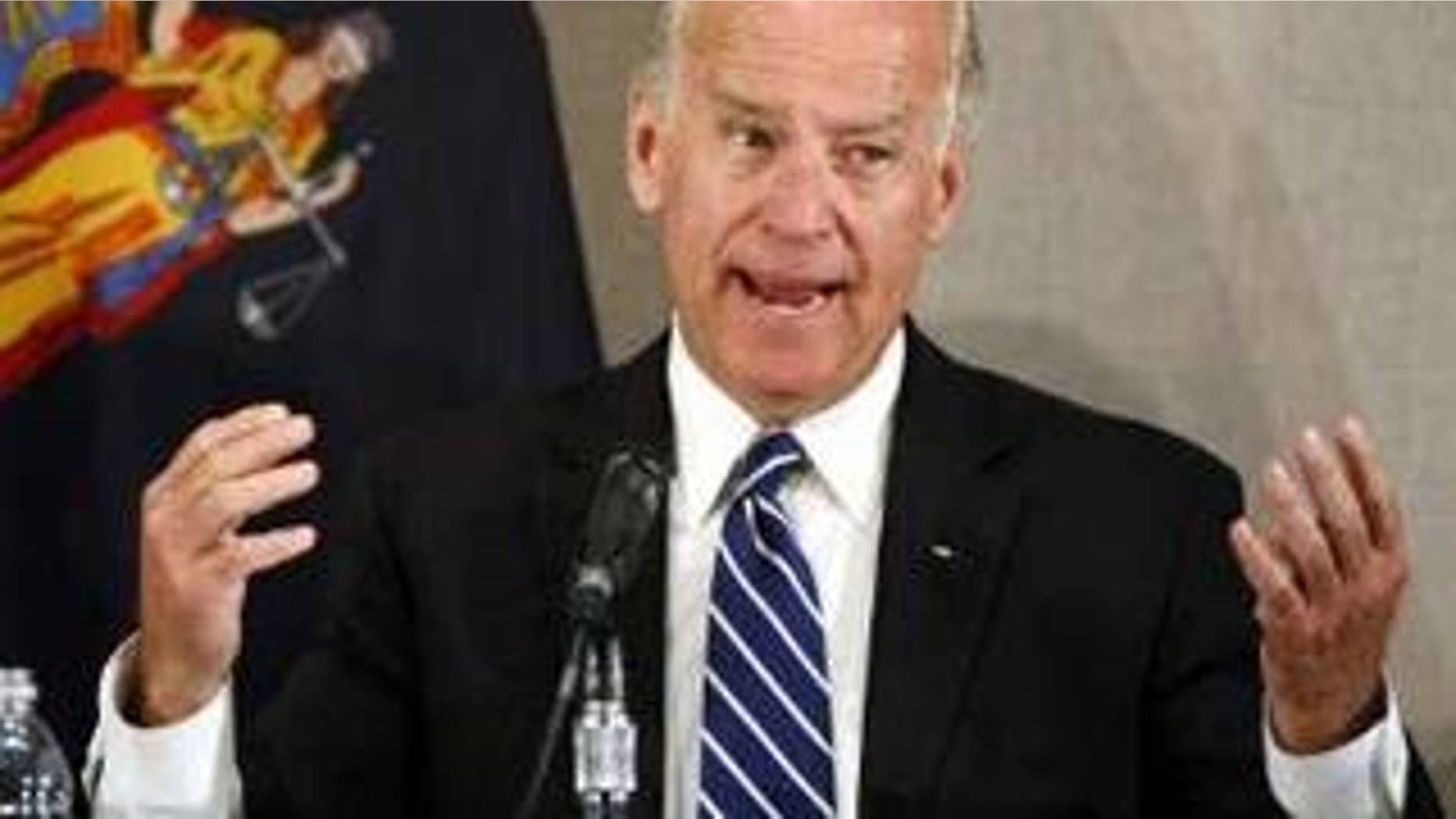 Vice President Biden landed Thursday in Baghdad on a surprise visit to meet with Iraqi officials and U.S. military commanders, as well as speak to U.S. troops on the ground.
The trip comes two days after the White House announced the vice president would be assigned to oversee political reconciliation efforts among Iraqi factions.
The White House said in a written statement Thursday afternoon that Biden will discuss "political progress" with leaders in Iraq as well as "reiterate" the Obama administration's commitment to drawing down U.S. troop levels in accordance with the timelines the countries have agreed to.
"He will discuss with Iraq's leaders the importance of achieving the political progress that is necessary to ensure the nation's long-term stability," the White House said.
According to the White House, Biden will meet with Iraqi President Jalal Talabani, Prime Minister Nouri al-Maliki and Speaker of the Council of Representatives Ayad al-Samarrai.
It is Biden's first trip to Iraq as vice president, and his second this year.
White House Press Secretary Robert Gibbs said Tuesday that Obama asked his No. 2 to work with Gen. Ray Odierno, the top commander in Iraq, and Ambassador Christopher Hill on mending fences in Iraq.
Biden will be "working with the Iraqis toward overcoming their political differences and achieving the type of reconciliation that we all understand has yet to fully take place, but needs to take place," Gibbs said.
As a senator, Biden advocated a plan to partition Iraq into semi-autonomous regions for the Shiites, Sunnis and Kurds -- but Gibbs said the vice president is "perfectly suited" for the role of unifying the country given his knowledge of the region.
Such a responsibility would be the highest-level overseas duty assigned to Biden, who has trended toward more domestic matters despite his foreign policy credentials, touted during the campaign.
The Biden visit comes after the U.S. met its Tuesday deadline to withdraw U.S. forces from Iraqi cities.