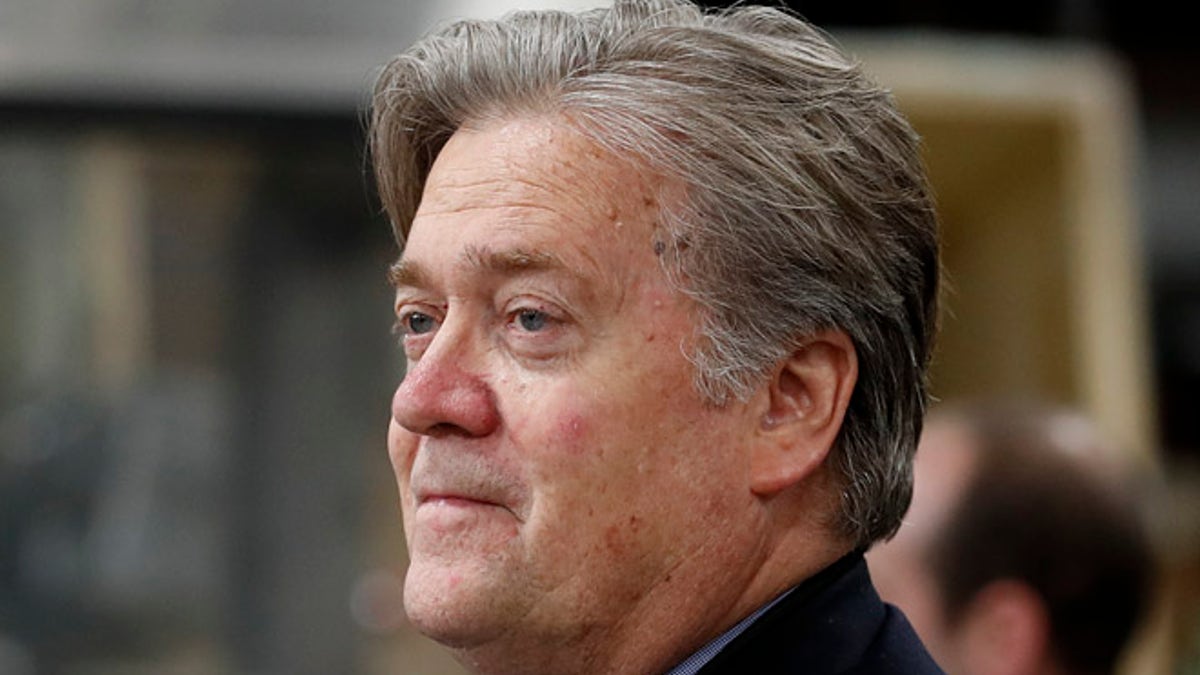 "There's a special place in hell for Republicans who should know better," former senior White House adviser Steve Bannon said on the eve of Alabama's U.S. Senate election, as he went all-in for embattled Republican candidate Roy Moore.
The next day, voting results showed Democrat Doug Jones to be the victor in the deep-red state, making him the first non-Republican to win a U.S. Senate seat there in more than two decades -- although Moore has not conceded.
If Jones' victory stands, it would tarnish the supposed "kingmaker" status Bannon enjoyed since Moore triumphed in the Republican primary over an establishment-backed candidate.
"Lesson for the GOP: if there is a bridge too far in Alabama, there is a bridge too far in every other state where Steve Bannon wants to run a fringy candidate," National Review magazine editor Rich Lowry wrote on Twitter.
At least for now, the upset loss casts doubts over Bannon's alleged influence and plan to recruit his own candidates in upcoming elections to help enact President Donald Trump's agenda, as the Alabama loss weakens a sensitive Republican majority in the Senate, despite Trump winning the state by 30 points in the 2016 presidential election.
Bannon said in October that he would recruit people to challenge "every Republican incumbent" – except U.S. Sen. Ted Cruz of Texas -- who are not faithful to the Trump cause.
Steve Law, president of the Senate Leadership Fund, a group aligned with Senate Majority Leader Mitch McConnell, R-Ky., slammed the former White House official right after Fox News called the election for Jones, calling it "his fiasco."
"Not only did Steve Bannon cost us a critical Senate seat in one of the most Republican states in the country, but he also dragged the president of the United States into his fiasco," Law said in the statement. "This is a brutal reminder that candidate quality matters regardless of where you are running."
Many in Washington have warned from the onset about Bannon's plan to remake the GOP, saying his planned civil war would at best not increase the Republican majorities in Congress and at worst might even hand the majorities to the Democrats.
Tuesday's election results were likely to only embolden Bannon's chief critics.
But Bannon and his influence among committed Republican voters are unlikely to go away, with his supporters insisting that although Moore was a flawed candidate, there is a grassroots insurgency among Republican voters to reject moderate Republicans who, in their view, do not have the American people's interests at heart.
Some will also blame Moore's loss on moderate Republicans who dropped their support for Moore following the allegations of sexual misconduct with teenage girls, the youngest being a 14-year-old.