As Trump gets tough on immigration, some officials fight what they say are erroneous 'sanctuary' designations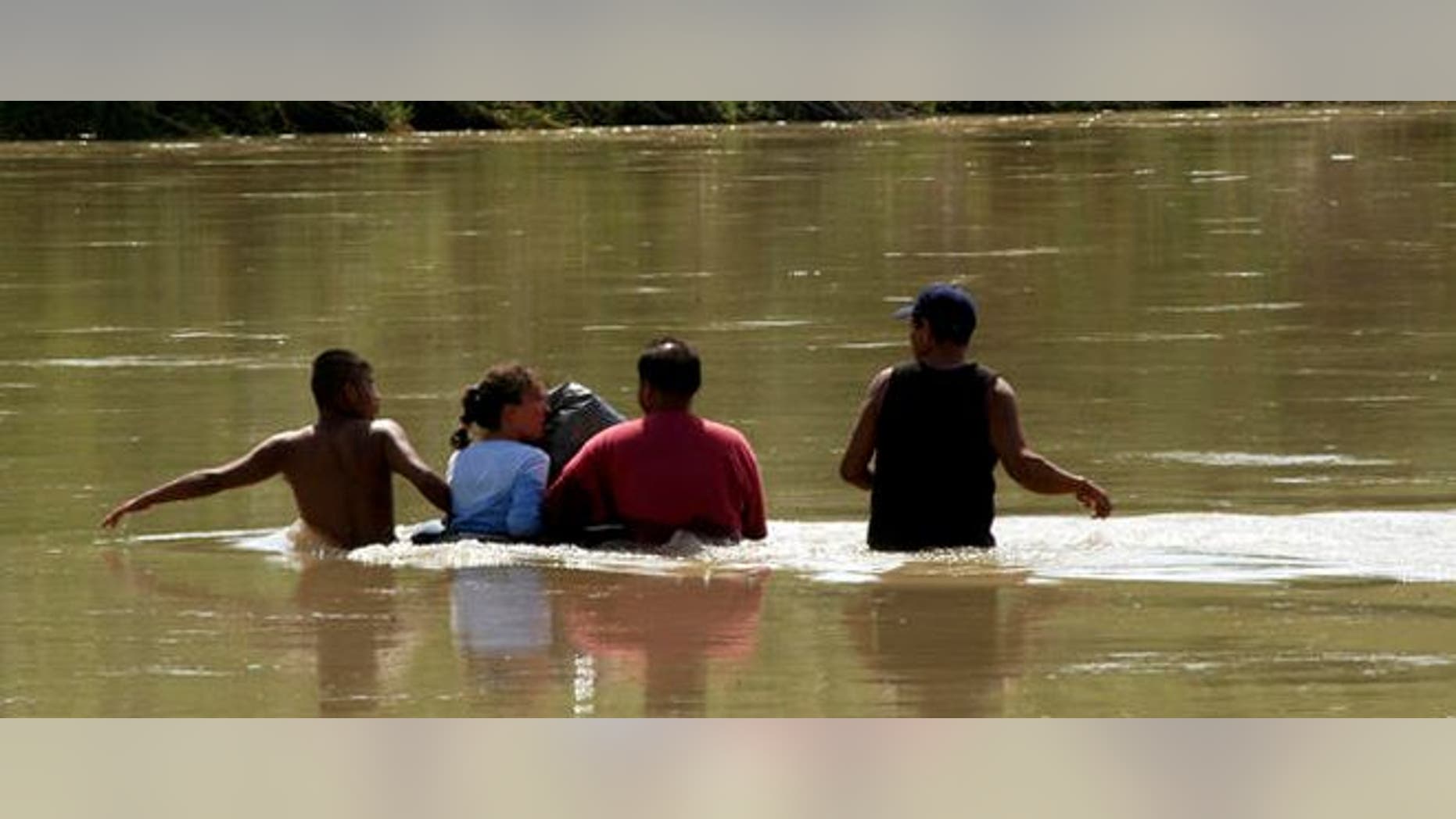 Officials in several U.S. communities labeled "sanctuaries" for illegal immigrants say the feds have it wrong, and they fear losing funding under a new directive from President Trump.
Saratoga, N.Y., is on one widely circulated list, and wants off, said Undersheriff Richard Castle. It didn't make much difference until Trump said he would punish cities that limit or virtually prohibit local law enforcement from working proactively with immigration agents.
"We have no idea how we got on this list," Castle told Fox News. "We notify [immigration officials] all along the way when we arrest someone, and we contact [immigration officials] to verify their status. We are willing to share all our records with immigration [agents], and if we have a suspected violation we will notify them."
The list of sanctuary communities that has gotten the most attention since Trump became president was compiled by the Center for Immigration Studies (CIS), a Washington, D.C.-based organization that favors strict immigration policies.
Jessica Vaughan, a CIS analyst and its point person on sanctuary communities, put the list together, culling information from Homeland Security, as well as other sources such as media accounts and information gleaned directly from interviews of local government administrators.
Vaughan said she has a thorough method for putting a locality on the list.
"I look at whether they have a policy that blocks ICE access to jails," Vaughan said. "Do they have a policy that blocks officers from communicating with ICE? I may ask them to give me a statement" to corroborate what they assert.
Then she checks the information with ICE, she said.
Vaughan said she decided to take Saratoga County off after she spoke with officials there about their objection to being on the list and looking into their practices.
Some counties end up on the list, apparently, because they require – often because of state rules – that ICE provide an administrative or judicial warrant along with a formal request that an illegal immigrant who has been arrested be held in detention until agents can arrive and begin deportation proceedings.
Both Saratoga and Bradford County, Pa., officials believe that was seen by groups compiling lists as an attempt by their agencies to put up roadblocks to ICE efforts to pick up an immigrant.
Bradford County Commissioner Doug McLinko said the community he represents had to start requiring a court order from ICE to hold a detained immigrant beyond a release date because of concerns over lawsuits.
"I'm appalled that we're tagged as a sanctuary, we're completely the opposite of that," McLinko told Fox News. "We are a law and order county.
"It makes us very mad that we got grouped with sanctuary counties, just because some organization comes out with a list," he added.
Vaughan added that she does not expect that the Trump administration will go by CIS's list and "start tearing up [federal funding] checks."
In Ocean County, N.J., officials say they wrongly ended up on some lists of sanctuary communities.
"Absolutely, positively not," a county public information officer, Richard Petersen, told Fox News. "We are not a sanctuary county. Frankly, we don't know why that's happened."
A Trump executive order on immigration said that his administration would identify places that appear to have sanctuary policies that prohibit enforcing immigration laws and will deny those communities federal funding.
DHS officials say the Trump administration will establish its criteria for what constitutes a sanctuary city, county, or state.
"The Department of Homeland Security is working to implement the president's executive orders," said Gillian Christensen, acting press secretary, in an email to Fox News. "When we have more information to share about how sanctuary jurisdictions will be determined, we will."
Regardless of where they stand on immigration enforcement and sanctuary policies, many local, county and state officials say they welcome a clear definition of a sanctuary community. There is no hard and fast definition, and now, more than ever, that can have dire consequences, they say.
Vic DeLuca, the mayor of Maplewood, N.J., which has an ordinance declaring itself a sanctuary city, says the concept of sanctuary communities has been distorted by Trump and others who oppose it.
"The president has polluted the term," said DeLuca, who added that about 26 percent of Maplewood's population is foreign-born. "He's used it for his own benefit, to say that if you're a sanctuary city you're shielding criminals, you're harboring fugitives."