Arizona special election features Debbie Lesko, Hiral Tipirneni: What to know about the race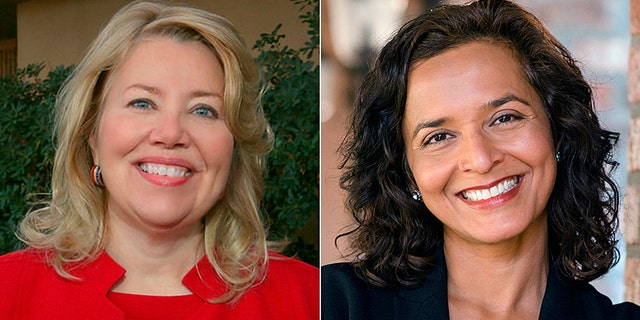 NEWYou can now listen to Fox News articles!
Arizona's 8th congressional district hasn't had a U.S. representative since December – but Republican Debbie Lesko is about to change that.
Lesko, a former state lawmaker, narrowly defeated Democrat Dr. Hiral Tipirneni, a cancer research advocate, in an April 24 special House election by about 5 percentage points. The seat was left empty after Rep. Trent Franks, a Republican, resigned in disgrace on Dec. 8, 2017, following reports of sexual misconduct.
Here's what you need to know about the candidates and the district.
Debbie Lesko, Republican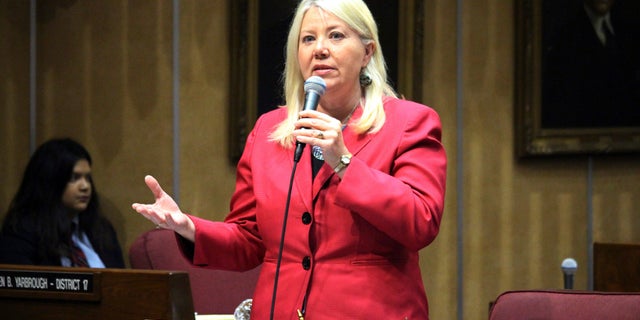 When Debbie Lesko reflects on her time serving in Arizona politics, she recalls a golf cart parade.
In 2014, then a state representative, Lesko championed legislation that allowed people to drive golf carts – the preferred mode of transportation in large retirement communities – along the side of the road. At the time, more than 30,000 golf carts were registered in Maricopa County, Arizona, and up to 50 percent of households in Sun City, a large retirement community, used a golf cart, according to the Arizona Republic.
Residents, along with Lesko and then-Gov. Jan Brewer, celebrated with a parade of more than 100 golf carts.
"I have a reputation of doing things that directly help my constituents," Lesko told Fox News. "People in my district believe in everything that everyone else in the nation believes in: securing the border … national security, a good economy, good jobs. But they also really care about local issues, and I have a history of helping them with that."
Many of those national issues, according to Lesko's campaign website, echo some of President Trump's agenda items, such as building a border wall, strengthening the country's missile defense program against potential threats from North Korean leader Kim Jong Un (who her website calls an "insane madman") and protecting the Second Amendment.
Aside from those issues, Lesko also wants to talk about domestic violence. She said she was able to leave an abusive husband about 25 years ago.
"Domestic violence is a very prevalent problem, and it can happen to anyone. It doesn't matter what their status is, what their educational background is," she said. "It happens to so many women, and I just want them to know they can get out of it and become successful, because I did it. I'm living proof of it."
She has since remarried and has three children.
Lesko first got into politics with her local Republican Party, starting off as a district chairman, an elected volunteer position. She rose through the ranks, becoming a state Republican Party officer before she won a state House seat. She served as a representative for six years and as a state senator for three.
President Trump congratulated Lesko on her win, saying she "will do a great job."
"I've come a long way, and this is really quite overwhelming. It's very surreal," Lesko said at her victory party. "Twenty-five years ago, I left an abusive husband, and I sure as heck never would have dreamt in a million years that I would be running for Congress to be a congresswoman."
Hiral Tipirneni, Democrat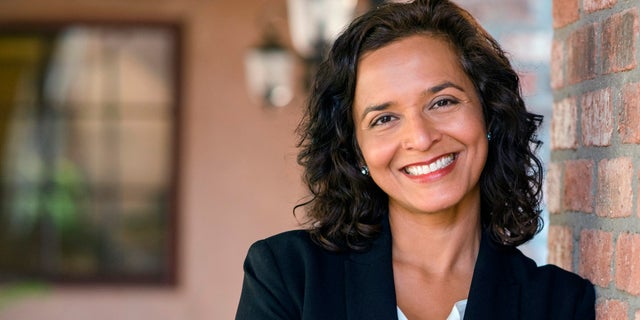 A former emergency room physician, Dr. Hiral Tipirneni has dedicated her career to cancer research after the death of her mother and nephew. And it's the skills she developed as a doctor – working together with a group of diverse people with different perspectives to help patients – that she wanted to take to Washington.
Tipirneni knew that she was running as a Democrat in a conservative district, but she didn't dwell on that. For her, it's not about a political party so much as it is about representing the district.
"One of the big reasons I decided to run is I'm so frustrated by the lack of forward progress, divisiveness and standing solely on a partisan [ground]," Tipirneni told Fox News.
"I'm looking to bring people together to the table to have a conversation," she continued. "A lot of folks feel alienated. I would fight on their behalf and not fight about ideology."
Her campaign website pushed for more bipartisan solutions to hot-button issues. For example, on the Second Amendment, Tipirneni said she supports the rights of "law-abiding Americans to obtain firearms through legal channels to protect their homes, themselves and their families, and for hunting and sport." But she also supports "commonsense gun reform," such as eliminating certain background check loopholes.
The top of the Second Amendment section on Tipirneni's site declares: "When progressives and conservatives work together, we can accomplish great things."
While Tipirneni has volunteered on other campaigns, this was her first foray into politics. She said she isn't "looking to build [her] political resume" but just wants to help those in her district.
"The reason I'm doing this is because I am a constituent as well in this district, and I've spent many years frustrated, feeling that I don't have a voice in D.C.," she said.
Along with her husband, Tipirneni has three children. Her daughters are in college, and her son is in high school. Tipirneni also serves on the board of directors for the Maricopa Health Foundation.
The district
The 8th congressional district includes a small area just outside of Phoenix. In the 2016 presidential election, President Trump beat Hillary Clinton by 21 percent in the district, according to statistics provided by the Arizona secretary of state's office.
The district is also home to Sun City – the expansive and "original" retirement community.
There are more than 455,000 registered voters in the district: 187,129 Republicans, 109,555 Democrats and 154,764 voters not registered to a party. Franks didn't face a Democratic challenger in 2016 or 2014.
Republicans have a 17-percentage-point registration advantage, according to the Arizona Republic.
Gabby Giffords, a Democrat who survived an assassination attempt in 2011, represented the 8th district for five years until she resigned a year after the attack. However, due to redistricting in the state, the landscape of the 8th district has since changed.
Issues important to the district
Immigration: Illegal immigration is a large issue for voters in the 8th district, according to Lesko.
"[Illegal] immigration, just naturally because we're a border state, costs our state a lot of money. People are frustrated that – at least under the Obama administration – the federal government was not securing the border," Lesko said.
Lesko said on her campaign website that she's "committed to working with President Trump" to secure the border.
For Tipirneni, immigration is a "truly personal" issue, as she and her parents came to the U.S. from India.
"I passionately believe that we must remain a land of opportunity for those who are willing to work for it," she says on her campaign website.
"We ALL deserve an accountable immigration system providing a clear, affordable path to citizenship for those who qualify and have earned it. We also need secure borders. While those two ideas should not be mutually exclusive, our current climate politicizes an issue that, at its core, has real lives at stake," the site reads.
Tipirneni called for a solution for DACA and comprehensive immigration reform. She said she is opposed to Trump's proposed border wall as she believes the funds for it "would be better spent towards securing our border in other ways."
Health care: Voters in the district, particularly senior citizens, are concerned about health care, including the future of Medicare and the state's Medicaid program, Arizona Health Care Cost Containment System (AHCCCS).
Tipirneni said that as she's knocked on doors during her campaign so far, many people have expressed concern about health care issues – particularly Medicare.
Tipirneni's platform includes health care reform, including expanding Medicare to a younger consumer base. She acknowledged the Affordable Care Act has "serious flaws [that] must be addressed if we are to improve access to health care today as well as generations to come."
Drew Anderson, senior communications adviser for the Arizona Democratic Party, told Fox News voters are "simply fed up" with Republicans' "chaotic tactics to rip away their health care opportunities, including access to Medicare and Arizona's AHCCCS."
While Medicaid and Medicare issues are not listed on her campaign website, part of Lesko's platform includes a commitment to "vote to prohibit any federal funding for abortion or infanticide."
"I'm a strong believer that life begins at conception and we must protect the most vulnerable among us," she said.
Money: Republicans were not afraid to spend money on this race.
The National Congressional Committee is responsible for a $170,000 TV ad buy, according to Politico. And the Republican National Committee and Congressional Leadership Fund, a super PAC, have also spent hundreds of thousands of dollars on Lesko.