Arizona court says Dreamers no longer eligible for in-state tuition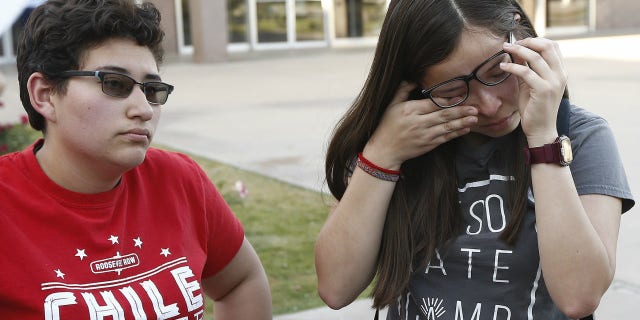 College students in Arizona who participate in the Obama-era DACA program are no longer eligible for cheaper "in-state" tuition, the state's Supreme Court ruled this week.
The ruling affects so-called Dreamers who attend Arizona's three state universities and its largest community college.
The unanimous ruling Monday will affect at least 2,000 students who participate in DACA (Deferred Action for Childhood Arrivals), which began in 2012 and which President Donald Trump has been looking to scrap or change since taking office in 2017.
The court said it would issue a written opinion explaining its reasoning by May 14.
The high court heard arguments last week in connection with the case.
The Arizona Supreme Court said it was making its decision known quickly to give the district and its students, as well as the state, as much time as possible for planning.
The case was filed under former Attorney General Tom Horne and continued by current Attorney General Mark Brnovich, who issued a statement saying his duty was to uphold the law.
"While people can disagree what the law should be, I hope we all can agree that the attorney general must enforce the law as it is, not as we want it to be," the statement said.
"While people can disagree what the law should be, I hope we all can agree that the attorney general must enforce the law as it is, not as we want it to be."
Matt Hasson, spokesman for the Maricopa County Community Colleges District, said the district was disappointing.
"This ruling is troubling for the 2,000 DACA students currently enrolled in Maricopa Community Colleges," he said in a statement. "During the past five years, more than 600 DACA students earned an associate's degree or a certificate from one of our colleges and are making valuable contributions to the health of our economy."
The chair of the state Board of Regents also lamented the decision, which came in a case pursued by the attorney general after the community college district began allowing DACA students to pay in-state tuition several years ago.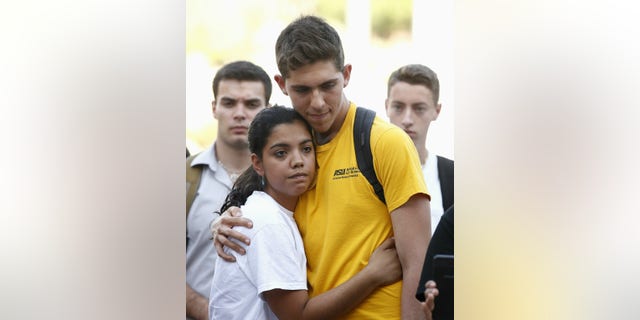 A lower court in 2015 rejected the attorney general's contention that lower tuition violated a voter-approved 2006 law known as Proposition 300 that prohibits public benefits for anyone living in Arizona without legal immigration status.
The university system used that ruling to offer lower tuition and continued the practice when the Court of Appeals ruled last year that federal and state law don't allow lower tuition for DACA students.
A current community college student taking a full-time course load would see tuition go from about $2,580 a year to about $8,900 a year. The state's three universities have a policy of charging residents without citizenship 150 percent of in-state tuition, moving tuition from about $10,000 a year to $15,000 per year.
Many young people covered by the DACA program, who are known as Dreamers, had said their school plans would be derailed if they lost access to lower in-state fees.
"Not only does this put education out of reach for most students, many will simply drop out from this disappointing decision," said Edder Diaz Martinez, a DACA recipient himself and a founding member of Undocumented Students for Education Equity, a group representing immigrant students at Arizona State University.
The Associated Press contributed to this story.