Alabama's Latino Students Head Back to School Despite Law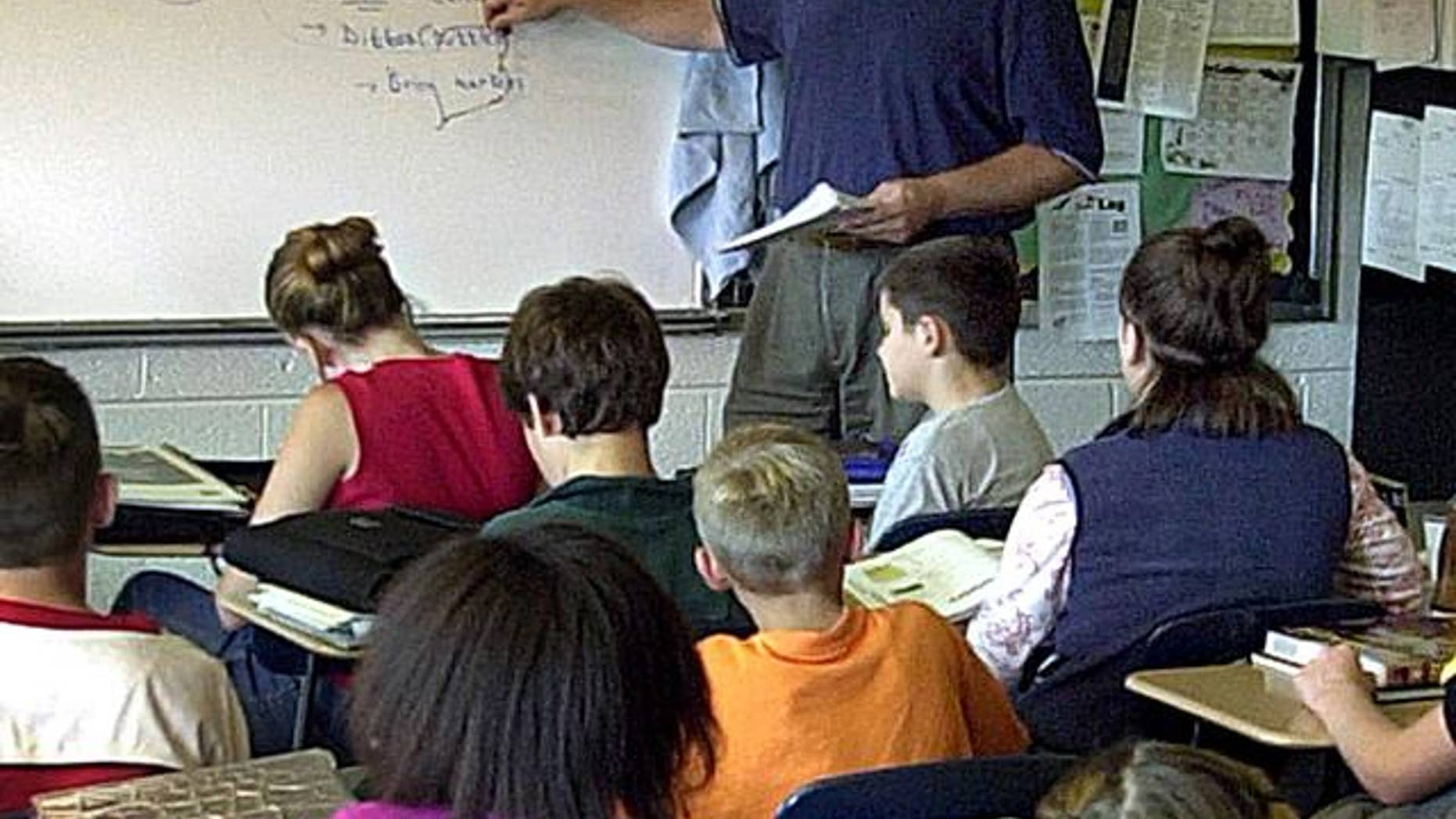 – Latino parents are still sending their children to Alabama schools despite the state's tough new crackdown on undocumented immigrants that requires educators to determine the immigration status of students.
School systems checked by The Associated Press because of their large Hispanic enrollments say they have seen no decrease in the number of Hispanic students in the first days of the new academic year. Critics of the law have claimed in court that the school reporting requirement — which Alabama was the first state to enact — could prompt a mass exit of Spanish-speaking children.
An attorney opposing the law said Tuesday that school enrollment may be higher than expected because immigrant parents are trying to get their children into class before the law takes effect Sept. 1.
"It's a 'get your child in before the deadline' mentality. It may be next year before we see the effect," said Zayne Smith, a lawyer with Alabama Appleseed, a social justice group based in Montgomery.
Students are still filtering into schools and problems with new computer software have hampered some systems' attendance counts. But officials say it appears the school year is beginning with about the same number of Hispanic children who were in class at the end of the last academic year, before legislators passed the new law and Gov. Robert Bentley signed it.
"Most of the ones we had last year are coming back, and there are a few new ones," said spokeswoman Nez Calhoun of Jefferson County schools, which last year had more than 1,200 students enrolled in programs aimed at helping students learn English as a second language. Virtually all were Hispanic. Census figures show the county leads the state in total Hispanic residents, with more than 25,000.
In the Marshall County town of Albertville, where more than a third of the 4,100 public school students were Hispanic last year, officials say the numbers this year appear roughly the same.
"We've not seen any big difference. It looks like they're back," said Joyce Bishop, an assistant superintendent.
The school year is just days old, but school officials also said they have seen no noticeable change in Hispanic attendance in Russellville; Baldwin County, Shelby County, Morgan County and DeKalb County. The areas had some of the state's largest Hispanic enrollments and populations last year, either by percentage or actual numbers.
At Crossville Elementary School, which was more than 60 percent Hispanic last year, Hispanic enrollment is up 5 percent.
"Last year we had about 575 (Hispanic students); this morning we have 604," said Principal Ed Burke.
About 4.5 percent of Alabama's 741,043 public school students enrolled in grades kindergarten through 12th last year were Hispanic, according to state statistics. The Alabama Department of Education said it is not checking yet to determine whether there has been any change in Hispanic enrollment this year, but it will compile statistics later on student demographics.
The head of an advocacy group said her organization and others had worked to inform Hispanic parents about the law, and concern remains over the reporting requirement.
"We have encouraged folks to send their kids to school because it is the law and we have explained that they don't want to further complicate things by not sending kids to school," said Isabel Rubio, executive director of the Hispanic Interest Coalition of Alabama. "We are just hopeful that the parts which deal with schools and other sensitive parts will be enjoined."
The coalition joined civil rights organizations and other interest groups last month in filing a federal lawsuit asking a court to block the new law, described as the nation's toughest illegal immigration crackdown by both supporters and opponents.
The law, which takes effect Sept. 1, is similar to ones passed by other states including Arizona and Georgia aimed at cracking down on illegal immigration. Alabama's law went further than the others with the first-of-its-kind provision requiring that public schools determine the immigration status of students by checking documents provided by parents.
Legislators say the reporting requirement is meant to determine how much money the state is spending to educate illegal immigrants, and the law doesn't prohibit anyone from attending school. Opponents, however, claim that educational provision is an attempt to scare immigrant families into moving elsewhere.
A federal court hearing is set for Aug. 24 on the lawsuit trying to block the law. The principal of Foley Elementary School, where the Hispanic enrollment is about the same as last year, 22 percent, said many Hispanic parents are awaiting the outcome of the hearing.
"If the decision is that this will be enforced, I think we'll see a lot of flight," said Principal William Lawrence, whose school is in farm-rich Baldwin County near the coast.
Smith, the attorney, said schools could still check students' immigration status if the law takes effect as scheduled, even though many parents enrolled their children before Sept. 1.
Morgan County School Superintendent Bill Hopkins said Spanish translators based in schools keep in close touch with Hispanic students and their families, and he has heard of only one family leaving the area out of concern over the law. Morgan County's population is almost 8 percent Hispanic according to the 2010 Census, and about 6 percent of its 7,898 students in county schools were Hispanic last year.
Hopkins said he was curious whether Hispanic students would return before classes began on Monday. Only seven families with children enrolled in English language classes left the system this year, he said, which is about typical for any year.
"I was just interested in seeing what (would happen) with the new law, to see if it scared anybody off," he said. "It looks like we've had no real change."
Based on reporting by the Associated Press.
Follow us on twitter.com/foxnewslatino
Like us at facebook.com/foxnewslatino