After Voting Rights Fight, Farmers Branch Gets First Latino On City Council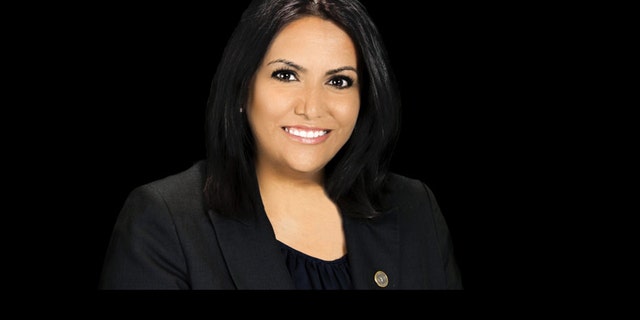 Ana Reyes got involved in politics in her Texas hometown of Farmers Branch after the all-white City Council passed a law making it illegal to rent homes to undocumented immigrants.
Now, Reyes has made local history, becoming the first Hispanic member of the City Council.
Her election is in large part the result of the new District 1, created after a federal judge ordered the city to change its election system to single-member district balloting. Reyes, 39, enjoyed a comfortable 2-to-1 lead all through the ballot counting last week, according to The Dallas Morning News.
Reyes, the daughter of Mexican immigrants, beat Bill Capener, co-founder of a group associated with the Tea Party.
Keranews.com said "Her election is significant because Farmers Branch has been an epicenter for policies some consider anti-immigrant."
Latinos are nearly 50 percent of Farmers Branch, and nearly 80 percent of District 1.
Latinos filed a lawsuit against the city's at-large, district-wide election system, saying it presented a disadvantage to Latino candidates. Reyes' parents, Antonio and Maria Reyes, were among the ten plaintiffs in the lawsuit.
Maria Reyes could barely contain her elation after her daughter's victory. She told The Dallas Morning News that she had no doubt about joining the lawsuit and said: "We had no representation and now we do."
When asked why she would be the better candidate, Ana Reyes told Keranews: "With Latinos comprising 79 percent of the total population in District 1, I can effectively communicate with all residents."
She said she would work toward making city agency staffs more diverse.
"I will promote inclusiveness by ensuring that new city board appointments are reflective of the city's demographics," she said, "and I will host bilingual town hall meetings to ensure that every resident of District 1 has an opportunity to participate in discussions on key budget issues, infrastructure needs, and the overall welfare of Farmers Branch citizens."
Reyes is a district manager for Texas State Representative Rafael Anchia.
Tensions between Latinos and other residents peaked in 2006 when the city's mayor called for banning undocumented immigrants from rentals. An ordinance passed by the City Council was deemed unconstitutional in federal court.
Follow us on twitter.com/foxnewslatino
Like us at facebook.com/foxnewslatino