After Nevada, Rubio, Cruz and Kasich face all-or-nothing battle in home state primaries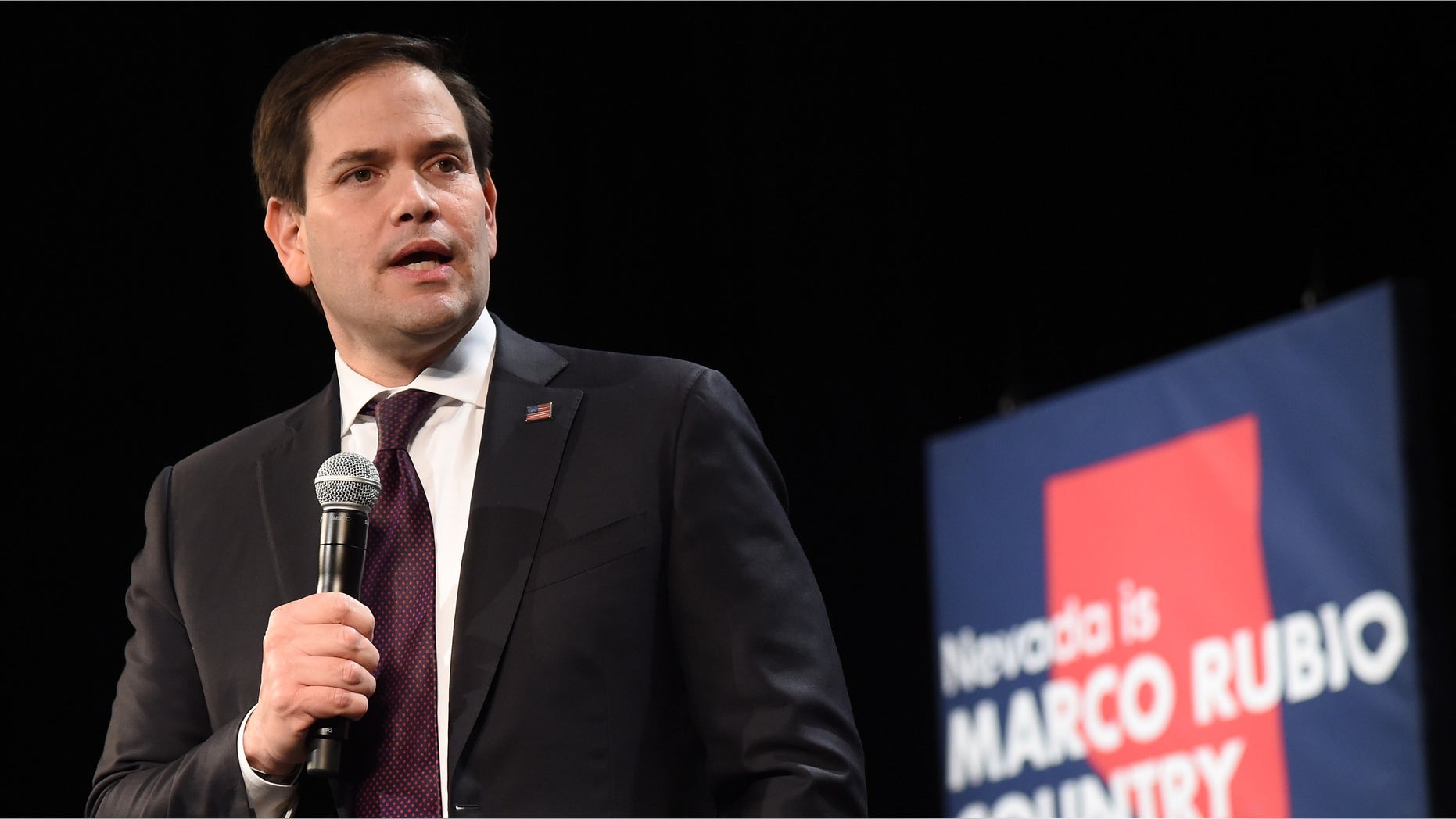 With the Nevada caucus in the rear view mirror, marking Donald Trump's third consecutive win in the presidential primary, the GOP race is shifting fast to Super Tuesday and its grand prize, Texas, where Sen. Ted Cruz faces enormous pressure to defend his turf and claim its 155 delegates.
For Cruz, Florida Sen. Marco and Ohio Gov. John Kasich, failure to win in their home states could make the New York billionaire look all the more inevitable.
Home states have buoyed candidates in the past. Four years ago, eventual GOP nominee Mitt Romney used his native Michigan to quash a surprisingly stout challenge from Rick Santorum. Newt Gingrich won his home state of Georgia and neighboring South Carolina but did little elsewhere.
Super Tuesday features 11 largely Southern states, including Texas, with 155 GOP delegates that will be award proportionally. On March 15 the primaries hit Florida, with 99 delegates, and Ohio with 66. It's a winner take all situation.
Rubio said the majority of the GOP voters do not want Trump as the party's nominee and they need to quickly rally behind an alternative to the business man.
"The problem is, they're divided up among four people. At some point, in South Carolina it was five people. Before that, it was seven people. So until there's some kind of consolidation here, you're not going to have a clear alternative to Donald Trump," he told "Fox & Friends" on Wednesday.
He suggested that while Trump has come out in first place in the last three state races, it's more about the delegates than state wins.
"It takes 1,200 delegates to get the nominee. We are not even close to getting to that number," he said "There are states right now that could make up the difference between first place and third place in the delegate."
Rubio added: "We feel great in every one (of the Super Tuesday) states that we are going to pick up delegates in all of them. In some we feel better than others… I think we are going to surprise some people next Tuesday."
Of the trio with looming home-state primaries, Cruz may be in the strongest position. "I wanna say, I cannot wait to get home to the great state of Texas," Cruz said Tuesday night after losing in Nevada to Trump. "Tonight, I'll sleep in my bed for the first time in a month."
But Cruz will have to win more than just Texas on Tuesday if he doesn't want to be looking up at Trump in the delegate count.
Kasich and Rubio, meanwhile, may be battling for many of the same votes from traditional Republicans uneasy with the bombastic Trump and the firebrand conservative Cruz. As long as both remain in the race, they could continue to split the establishment bloc. And they'll have to run Tuesday's gauntlet before they can even reach must-wins at home.
The home-state jockeying is underway.
___
FLORIDA
Current and former members of Congress from Florida who had been backing Jeb Bush signed on with Rubio this week after the ex-governor left the race. That's not to say Rubio's a slam dunk in his state.
Trump is the only Republican still in the race who had an obvious campaign presence in Florida — office space and paid employees on the ground — as of late last month. Trump is a part-time resident. Bush also was building a Florida operation and some of that may flow to Rubio.
"Now that Jeb is out of the race, that helps Marco tremendously," said Marcelo Llorente, a former Republican legislator in Florida who knows both men well.
Cruz strategist Jason Johnson released a memo arguing that if Rubio's hopes are built around winning Florida, that won't work because almost half of the delegates needed to win the nomination will have been awarded by then. "That's an even less plausible path to victory than Mayor Rudy Giuliani's 'wait for Florida' strategy in 2008," Johnson said, referring to Giuliani's short-lived presidential run. But Johnson's agument presumes Rubio won't do well Super Tuesday.
___
TEXAS
The Texas senator has spent more time in the South than his rivals and built networks of supporters he hopes can not only help him in Texas but also nearby states. That approach did not work in South Carolina, the only Southern state where it has been tested.
Cruz has for years been considered his state's most popular politician and Gov. Greg Abbott is his friend, mentor and ex-boss — although Abbott has so far held off making a presidential endorsement.
Cruz also has the backing of former Texas Gov. Rick Perry and current Lt. Gov. Dan Patrick, along with nearly one-fourth of the Republicans representing Texas in Congress and about half of the Republicans in the state Legislature. He's also built a strong ground game, boasting 27,000 volunteers, but a similarly strong organization didn't spell victory in South Carolina.
Texas may not have a decisive winner, unless the top candidate can get a majority of the votes cast statewide and in each congressional district. Otherwise, delegates will be awarded proportionally based on full-state results and results in each district.
The only campaign or outside group advertising in Texas so far supports Rubio. Ads by the Conservative Solutions PAC tag Cruz as "calculated, underhanded." Still, polls suggest Cruz is the favorite.
"He's a native-son candidate," GOP strategist Matt Mackowiak said. "Support for him is very strong."
___
OHIO
Kasich is looking to the Midwest and Michigan's March 8 primary to help carry him through to his neighboring home state a week later. His bid for the nomination is already a longshot and whatever viability he might have now surely would vanish if he faltered in Ohio.
A new Quinnipiac survey has Kasich lagging Trump but within 5 percentage points of him, marking progress for the governor.
Kasich brushes off any notion he may not win his state. "The last thing I'm worried about is how we'll do in Ohio," he said Tuesday.
Based on reporting by the Associated Press.