50 Days to Decide: O'Donnell Pulls Ahead of Castle in Delaware Senate Primary Poll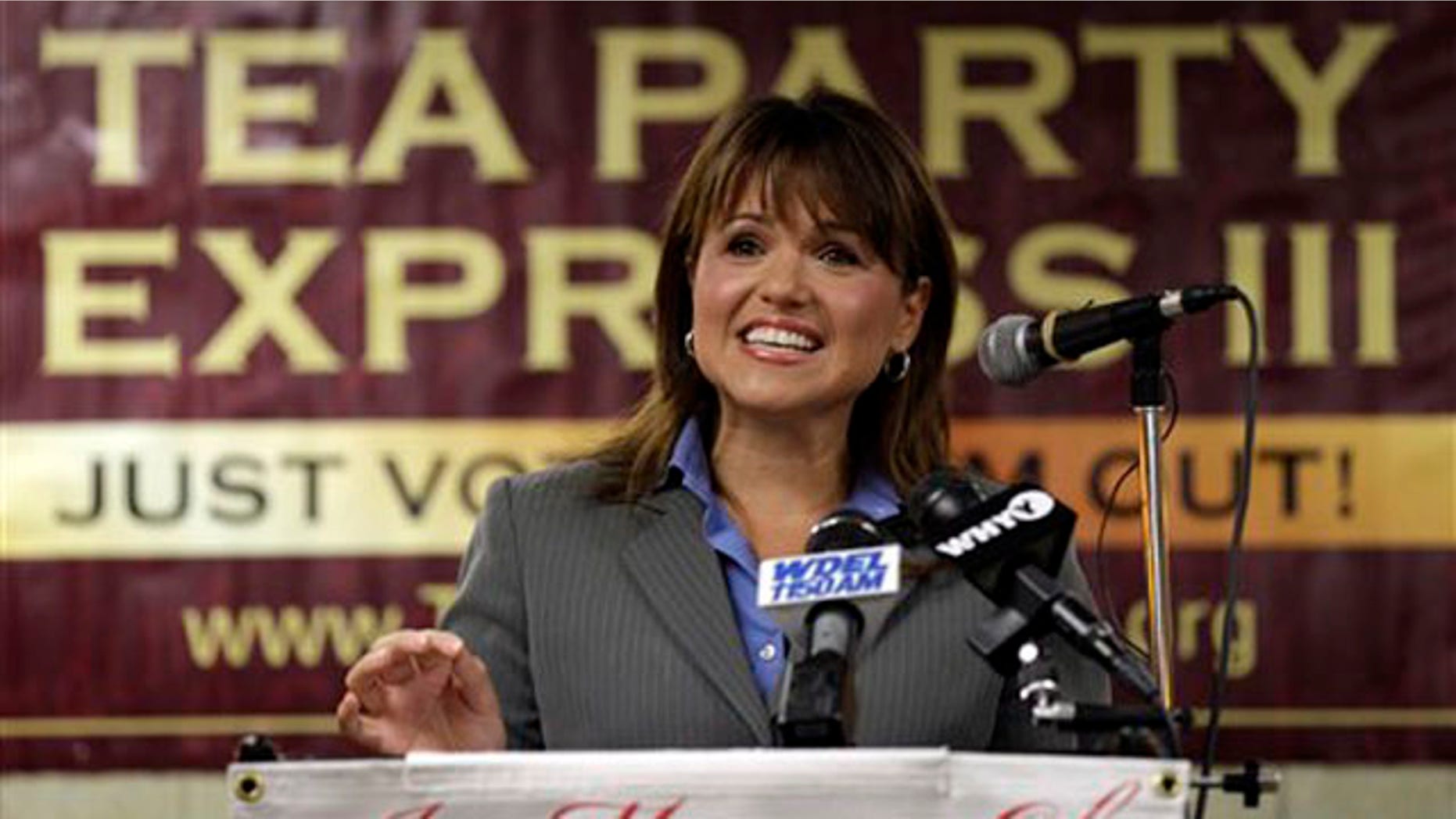 Tea Party-backed candidate Christine O'Donnell has taken the lead over Rep. Mike Castle in the bare-knuckle race for the Republican Senate nomination in Delaware, according to a new poll.
The survey released by Public Policy Polling shows the race within the margin of error. O'Donnell leads Castle 47-44 percent.
The surge comes just at the right time for O'Donnell, with Delaware's primary set for Tuesday along with contests in six other states. The Republican establishment in Delaware has engaged in a tough and personal battle with O'Donnell, criticizing her history of financial troubles while O'Donnell has described Castle as too moderate and gone so far as to question his manhood in a radio interview.
O'Donnell, in an interview Monday with Fox News, said her opponent is making "baseless" accusations against her -- including claims last week that she violated campaign finance rules. She expressed confidence in her chances Tuesday.
"There's a wave, a tidal wave coming to Delaware. We're riding it -- my opponent is drowning in it," she said. "No one thought that we could get this far."
The candidates are vying for an open Senate seat, the one previously held by Vice President Biden, and will likely face Democrat Chris Coons in November.
Castle suggested Republicans would be making a big mistake if they elect his opponent in the primary. He said she's got personal baggage and "no governmental experience whatsoever."
"In the general election, she has virtually no chance of getting elected," Castle said.
The election comes after Tea Party-backed candidate Joe Miller knocked off Republican Sen. Lisa Murkowski in the Alaska Senate primary last month. Like Miller, O'Donnell has the support of former Alaska Gov. Sarah Palin and the Tea Party Express.
The PPP poll showed about a third of Republican voters viewed the Palin endorsement as a plus, while about a quarter viewed it as a negative.
Castle enjoys overwhelming support from moderate voters in his party, but O'Donnell leads among the conservative wing. Among conservatives, the poll showed O'Donnell leading 62-31 percent.
"The poll also showed 55 percent of likely Republican voters think Mike Castle is 'too liberal' which echoes the message the Tea Party Express has delivered via hundreds of thousands of dollars in TV, radio, newspaper and online ads -- as well as 80,000 mailers delivered to Delaware Republican households," said Tea Party Express spokesman Levi Russell.
The poll of 668 likely GOP primary voters was conducted Sept. 11-12. The margin of error was 3.8 percentage points.