A nonprofit law firm is considering suing Wisconsin Gov. Tony Evers for using a partial veto to increase funding for public schools for the next 400 years.
"I think objectively, it is inherently undemocratic," Lucas Vebber, deputy counsel for the Wisconsin Institute of Law & Liberty, told Fox News.
Evers, a Democrat, used his veto pen Wednesday to strike out text intended to increase funding for the 2024-25 school years, crossing out the "20" and the hyphen. The updated language allows K-12 schools to raise their revenue per student by $325 a year until 2425.
DEM GOV'S BUDGET TRICKS COULD BURDEN TAXPAYERS FOR CENTURIES: WI NONPROFIT
WATCH MORE FOX NEWS DIGITAL ORIGINALS HERE
The original bill was passed by the Republican-controlled legislature.
Vebber said it's not clear that Evers' veto will stand in court.
"Legal action is possible, that's something that we're looking at," Vebber said. "I'm sure others are looking at it as well."
"Here you have the people who elected the legislature and are represented here in Wisconsin, in the Senate Assembly to write laws, have written a law they intended," he added. "The governor's veto makes it something completely different."
If Evers' partial veto remains in effect, in 400 years, spending will equate to more than $130,000 more per student than Wisconsin currently spends, according to Vebber.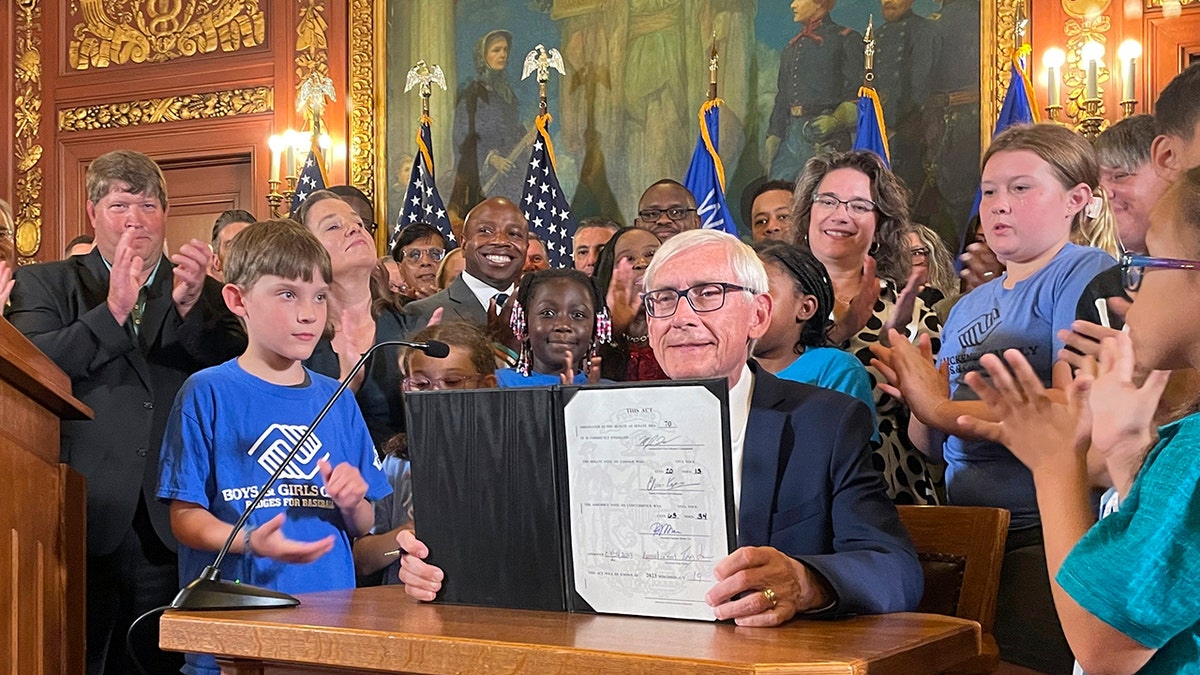 "The taxpayers of Wisconsin are on the hook for significant spending increases over the next 400 years," Vebber said.
HARVARD-UNC SCOTUS RULING PUTS PRESSURE ON K-12 TO DO BETTER
Evers' veto will remain state law unless it's undone by future legislation or overturned in court.
"Here in Wisconsin, our governors have very broad line item veto powers," Vebber said. "It's the most powerful veto pen in the country."
Vebber said both paries in Wisconsin have long used the partial veto tactic, leading to Constitutional amendments that limited what a governor was permitted to veto.
"We call it the 'Vanna White' veto where the governor gets rid of individual letters and words to create new words," Vebber said. He noted that those vetoes were barred in 2000.
WISCONSIN GOP SPENDING PLAN SET TO HEAD TO GOV. TONY EVERS FOR VETO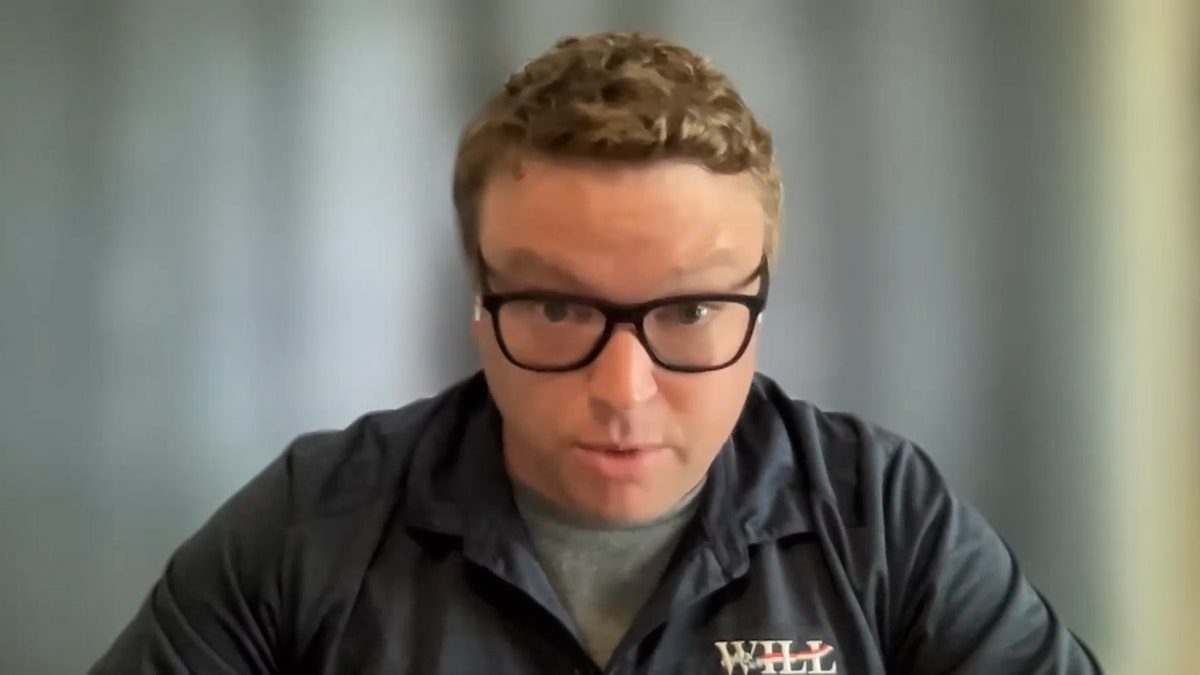 "The two notorious vetoes in Wisconsin were called the Frankenstein veto, which is when a governor strikes words in multiple sentences and then sort of stitches them back together," Vebber told Fox News. Those, he said, were eliminated in 2008.
Going off the previous amendments, Vebber said the question is whether the governor can strike numbers.
"Can the governor who can't strike letters to create any words, can he strike digits to create new numbers?" Vebber asked. "That's an open question that our court could answer."
Vebber said amending the Constitution again could be a possible route to curbing the governor's power.
UW PRESIDENT WARNS GOP AGAINST BUDGET CUTS; THREATENS CAMPUS CLOSURES, TUITION HIKES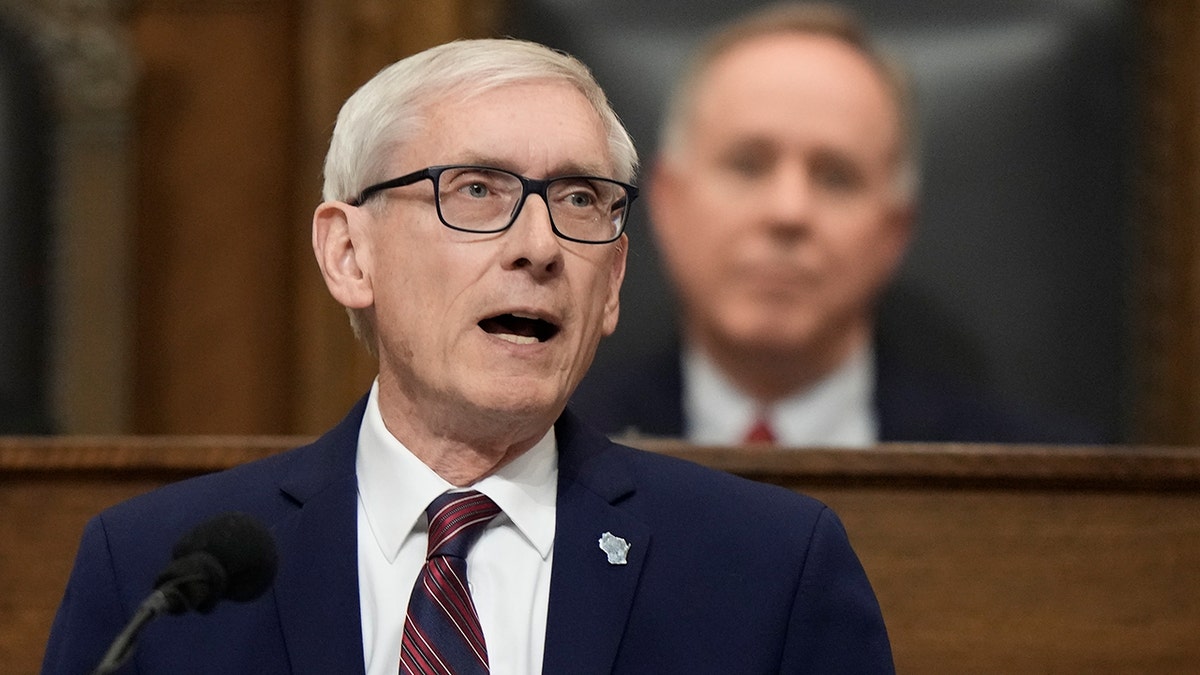 "For an amendment to be passed, it has to be adopted by two consecutive legislatures and then adopted by the people of Wisconsin at a statewide referendum," he said. "So that's a process the legislature could implement now."
Evers, a former state education secretary and teacher, made 51 partial vetoes this year alone. In 2020, the Wisconsin Supreme Court struck down three of his vetoes for being too broad, though Vebbers said the justices couldn't agree on why, exactly, the vetoes were unconstitutional.
CLICK HERE FOR THE FOX NEWS APP
"There wasn't a clear, bright line rule from that case," he said. "Two justices thought they were unconstitutional for one reason. Two justices thought they were unconstitutional for another reason."
"You know, one thing is for certain that the Wisconsin line item veto will continue to make news going forward," Vebber added.
Evers did not immediately respond to a request for comment.