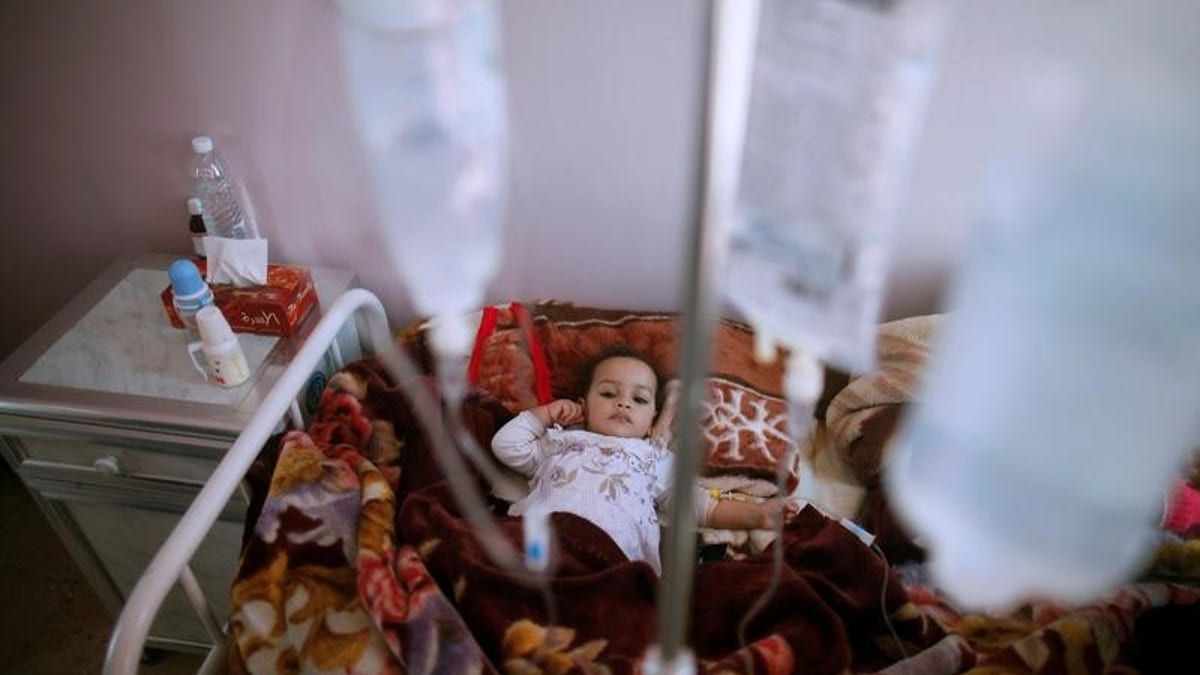 GENEVA – Yemen is at risk of a significant cholera outbreak with the number of suspected cases doubling within 12 days to over 4,000, the World Health Organization said.
The outbreak in a country ravaged by a 20-month war that has killed thousands was declared by Yemen's Health Ministry on Oct. 6. By Nov. 1 there were 2,070 suspected cases, rising to 4,119 by Sunday.
"The numbers of cholera cases in Yemen continue to increase, sparking concerns of a significant outbreak," the WHO said in a report on Monday.
Cases confirmed as cholera by laboratory testing rose to 86 from 71 on Nov. 1. Eight people have died in the outbreak, as well as 56 from acute diarrhoea.
Yemen is already beset by humanitarian problems arising from the war between a Saudi Arabia-led coalition and the Iran-aligned Houthi group which controls much of northern Yemen, including the capital Sanaa.
The war has destroyed much of Yemen's infrastructure, killed more than 10,000 people and displaced millions. The United Nations says only 45 percent of health facilities are functional and two-thirds of the population has no access to safe drinking water or sanitation.
The WHO said the largest cholera caseload was in the governorates of Taiz and of Aden, the site of the government's temporary capital.
But deaths due to cholera have also been confirmed in Amran, Sanaa, Hajjah and Ibb, and there are 29 "hot" districts in the country, with 11 governorates affected so far, the report said.
Although most sufferers have no symptoms or mild symptoms that can be treated with oral rehydration solution, in more severe cases the disease can kill within hours if not treated with intravenous fluids and antibiotics.
The U.N. estimates the cholera caseload in Yemen could end up as high as 76,000 across 15 governorates.