Wrestler who lost his leg after car crash hopes to recover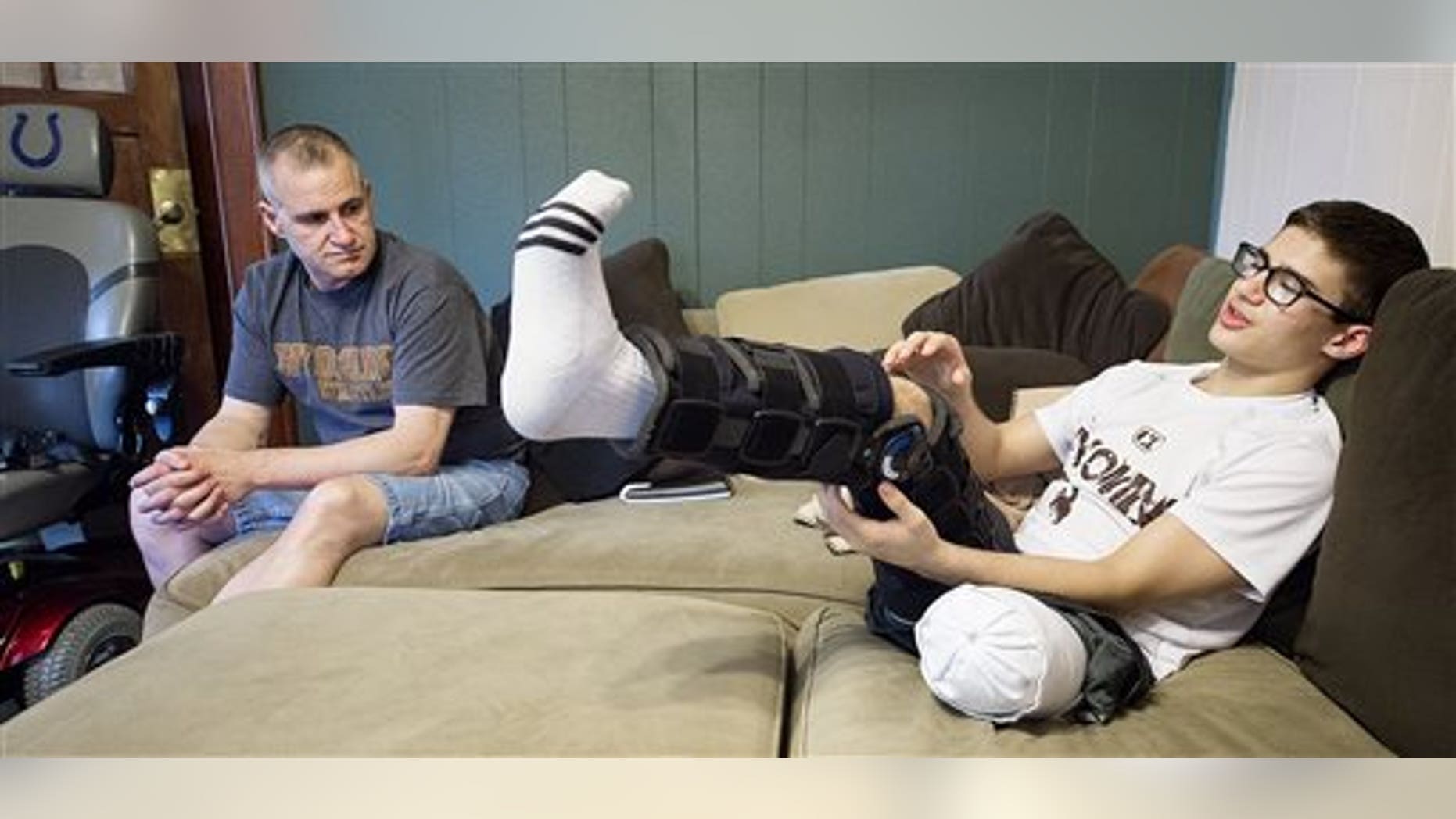 The Nebraska high school wrestling champion who lost his left leg after a car accident this spring is looking forward to his recovery and attending the University of Wyoming in the fall.
But first Doyle Trout graduated from Centennial High School Saturday afternoon and received a standing ovation as he received his diploma.
The four-time Nebraska state champion told the Lincoln Journal Star (http://bit.ly/1QUrhgG ) he's been overwhelmed by all the support he has received since the April 5 accident and hasn't even had time to read all the letters.
"I didn't know so many people knew me," Doyle Trout said, reaching for one of several stacks of letters around the house.
Wyoming is honoring Trout's scholarship, and he hopes to wrestle again someday but doing that won't be easy.
Trauma surgeon Reginald Burton said Trout's life was saved by his seat belt when his left leg was crushed and his right leg broken.
"Doyle is a very strong person, too. Pretty amazing perspective for a young man his age," Burton said.
Trout is still a week or two away from being able to put any weight on his broken right leg. Then he will be fitted for a prosthetic leg and begin his long rehabilitation.
He'll spend all summer working to strengthen his legs and learn to walk with the new prosthetic.
Several people associated with Wyoming's wresting program have reached out to Trout. And fundraising campaigns since the accident have raised about $75,000.
Eventually, Trout wants to establish his own wrestling program near his hometown of Waco to help create more opportunities for Nebraska kids from rural areas.